Van Gogh : the Franco-Dutch programme to support researchers' mobility
Clarisse Faria-Forecoëf
The objective is to foster new co-operations between young researchers and to develop scientific and technological exchanges of excellence between research institutions of both countries. Projects in all areas of science including Humanities and Social Sciences are concerned by this program. Deadline for application: June 15, 2014.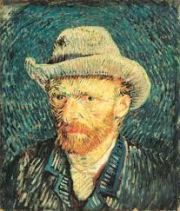 Van Gogh programme is implemented in the Netherlands from this year by the NUFFIC with the support of the Ammodo Foundation and the OCW Dutch Ministry (ministerie van Onderwijs, Cultuur en Wetenschap) and in France, by the French Embassy in the Netherlands, the Ministry of Higher Education and Research (MESR) and the Frans-Nederlandse Academie/Réseau franco-néerlandais FRNL. Calls for application, issued on an annual basis, are open to permanent researchers of research laboratories affiliated with academic institutions, research organizations and companies.

Active participation and mobility of young researchers, especially Phd students or postgraduate, is one of the very first criteria of selection

. Funding support from France only covers the paiement of stay (€110 per day) and travels (reimbursement on actual expenses within the limit of €350 per round-trip France/Netherlands) allowances of French researchers.
> Van Gogh Programme - Campus France website