Vinci Programme
Clarisse Faria-Fortecoëf
(Pour consulter cet article en français, cliquez ici)

The UFI/UIF (Universite´ Franco Italienne / Universita` Italo Francese) has launched its 15th Call for proposals aiming at funding doctoral and postdoctoral mobility, training and research. Application deadline: February 2015.

Vinci programme

covers the following initiatives: :
Mobility aids for joint PhDs, each of an amount of at least: € 4,000. This funding is allocated once for the duration of the joint PhD until its defense.
Doctoral contracts for joint PhDs

/ triennial joint PhD Scholarships. The UFI / UIF supports young researchers' training, especially in the following research areas: Culture, society and history in the Euro-Mediterranean area; European financial institutions; Institutions, policies and rights in Europe; Medicine and molecular biology: postgenomy, innovative therapies and new diagnostic methods; Science of the universe, earth and sea; Engineering Science; Sustainable development (alternative energy, renewable energy) and civil nuclear; Information and Communication Science and Technology. In France, the UFI offers 3 doctoral contracts for a joint PhD with an Italian University. The amount allocated here is at least the minimum wage of a doctoral Contract dedicated to the only research activity which represents an annual gross amount of € 20,220 (€ 60,660 for three years).
Postdoctoral insertion supports

. The UFI / UIF co-funds up to 4 annual projects of postdoctoral insertion support for the French part, assegni di ricerca for the Italian part, to be awarded to researchers holding a PhD degree achieved in the framework of a Franco-Italian joint supervision and who defended their thesis during the two years preceding the publication date of this Call for proposals. This funding covers a research period of at least 6 months in a higher education and research institution of the partner country, in the framework of a scientific project. It amounts to € 25,000 per project and is assigned once to the same grantee.
More information about ABG?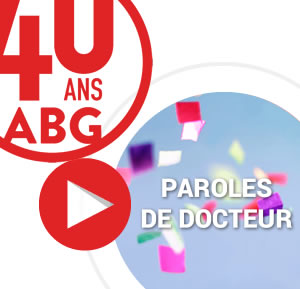 Get ABG's monthly newsletters including news, job offers, grants & fellowships and a selection of relevant events…
They trusted us