Interested in a research stay in Germany?
Clarisse Faria-Fortecoëf

(Pour consulter cet article en français, cliquez ici)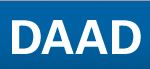 The DAAD (Deutscher Akademischer Austauschdienst - German Academic Exchange Service) which aims to promote academic cooperation with foreign countries, offers to PhD students and early-career researchers, as well as to

university academics and scientists

, a funding programme for helping them to achieve or develop their research project in a higher education institution or German research institute, public or recognized by the German State.

Application deadline: February 15, 2016 for a stay between July and December 2016

.

For academics and university scientists, the DAAD funds research assignments lasting from 1 to 3 months according to the candidate's work plan. Renewal may be requested after a period of three years.
The amount ranges from € 2,000 to 2,150 per month depending on the academic status.



For PhD students and/or young researchers

, the DAAD offers grants, from 1 to 6 months (no extension or renewal), for a

monthly amount of € 1,000

. This support is intended to finance a research project and its development, not attested by a degree in Germany, in the framework of a

thesis

or a postdoctoral research.

Application files have to be online submitted from the website of the DAAD Paris, representative in France of German higher education institutions.

> For a research assignment application
> For a research grant application

More information about ABG?
Get ABG's monthly newsletters including news, job offers, grants & fellowships and a selection of relevant events…
They trusted us