Application manager
| | | |
| --- | --- | --- |
| ABG-100090 | Job | Any |
| 2021-09-16 | Permanent | Salaire à négocier |
ANTONY - Ile-de-France - France
Employer
Lixoft sells advanced software applications for the modelling and simulation of drug development and clinical trials. The Lixoft products are rapidly turning into standards for the pharmaceutical industry. Our technologies are based on a seven years research program on biostatistics and modelling led by the Inria institute, still a close partner of Lixoft. Lixoft is rapidly growing. After seven years of existence, Lixoft already enjoys a solid, profitable, highly international business and a large customer base including both big pharma and smaller biotech companies. Lixoft is heading an ambitious scientific and strategic roadmap which will transform the analysis of patient populations, and the modeling-based, decision-making process for drug development
Position and assignments
Job description :
This position is a great opportunity to combine scientific activities with customer-oriented skills. As part of the Applications team, you will be a key interface between Lixoft and Lixoft's product end-users in pharmaceutical and biotech companies.
Your tasks will include software demonstrations, trainings and technical support for customers; the specification of features for future Lixoft products as well as their testing; and the creation and leveraging of educational and evangelizing material (publications, online case studies, webinars, etc.). Consulting activities and technical studies will also be part of your responsibilities.
The position is located in the Paris area (Antony, France) but remote work is possible.
Geographic mobility:
International
Profile
- M.D. or Ph.D., background in computational biology (ideally modelling/simulation of drug development), or in biostatistics.
- Excellent communication skills (true English proficiency).
Apply
Close
Vous avez déjà un compte ?
Nouvel utilisateur ?
More information about ABG?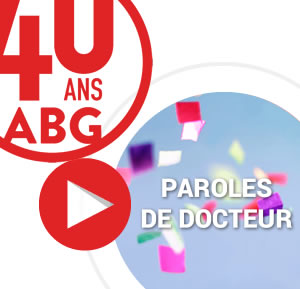 Get ABG's monthly newsletters including news, job offers, grants & fellowships and a selection of relevant events…
They trusted us