Expert en Toxicologie
| | | |
| --- | --- | --- |
| ABG-100366 | Job | Any |
| 2021-10-01 | Permanent | Salaire à négocier |

Syngenta
Guyancourt - Ile-de-France - France
Health, human and veterinary medicine
Toxicologie, réglementaire, produits phytopharmaceutiques
Employer
Syngenta is a leading science-based agritech company; dedicated to bringing plant potential to life. Each of our 28,000 employees in more than 90 countries work together to solve one of humanity's most pressing challenges: growing more food with fewer resources. A diverse workforce and an inclusive workplace environment are enablers of our ambition to be the most collaborative and trusted team in agriculture.
Our employees reflect the diversity of our customers, the markets where we operate and the communities which we serve. No matter what your position, you will have a vital role in safely feeding the world and taking care of our planet. Join us and help shape the future of agriculture.
Position and assignments
Objectif du rôle :
Être en charge de la vigilance technico-réglementaire en analysant les positions officielles pour améliorer la qualité des dossiers d'AMM en adéquation avec les exigences des autorités.
Travailler en collaboration avec les Experts centraux de Syngenta en fournissant un soutien technique et des conseils d'experts pour assurer l'homologation et l'utilisation sûre et durable des produits de protection des cultures.
Donner sa position technicoréglementaire au cours des étapes de scoping, des évaluations de l'exposition / des risques, des évaluations de la vulnérabilité et de la préparation d'argumentations / positions / documents techniques aux niveaux national et zonal dans le cadre d'une plateforme d'expertise pour les pays de la zone sud.
Fournir des conseils et des informations à l'entreprise sur les évolutions technicoréglementaires en toxicologie et sur les questions spécifiques aux substances actives.
S'assurer de la conformité sur les aspects toxicologiques/sanitaires de tous les produits placés par Syngenta sur le marché Français.
Dans ce rôle, vos responsabilités sont les suivantes :
Scoping:
- Identifier les problèmes pouvant avoir une incidence sur les activités et les ventes et élaborer de manière proactive des mesures d'atténuation pour permettre des stratégies acceptables d'évaluation des risques des projets,
- Effectuer des évaluations des risques en toxicologie afin de soutenir l'homologation des produits en France,
- Contribuer et examiner les sections toxicologie des dossiers d'homologation pour les projets/produits stratégiques.
Vigilance:
- Surveiller et analyser les informations publiées par les autorités nationales et les tiers dans le domaine de la toxicologie, les partager avec les parties prenantes internes et contribuer à l'analyse des risques/opportunités.
- Être un spécialiste reconnu dans le domaine de l'évaluation des risques liés à la toxicologie et contribuer au développement de la science à la fois en interne et en externe par la représentation dans les groupes de travail de l'industrie ou par la liaison avec les institutions académiques.
- Analyser/interpréter/évaluer les publications de scientifiques/société civile/organismes officiels, en mettant l'accent sur la santé publique et les maladies professionnelles.
- Coordonner les études réglementaires nationales nécessaires pour obtenir l'homologation
Geographic mobility:
No business trip
Profile
- Solide formation scientifique en toxicologie (idéalement dans le cadre d'une thèse) et en évaluation des risques en toxicologie
- Au moins 5 ans d'expérience professionnelle dans l'évaluation des risques des Produits Phytosanitaires ou des produits chimiques.
- Capacité de travail en commun, facilité de contact et d'intégration au sein d'une équipe.
- Capacité avérée à traiter plusieurs problèmes complexes et urgents à tout moment.
- Capacité à travailler dans une organisation matricielle complexe.
- Capacité à travailler avec plusieurs pays et cultures.
- Capacité rédactionnelle permettant de fournir une documentation de haute qualité dans les délais convenus.
- Communication convaincante et affirmée.
- Maîtrise du Français et de l'anglais. D'autres langues sont un plus.
Apply
Close
Vous avez déjà un compte ?
Nouvel utilisateur ?
More information about ABG?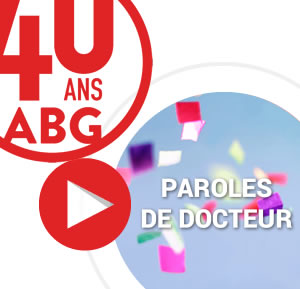 Get ABG's monthly newsletters including news, job offers, grants & fellowships and a selection of relevant events…
They trusted us