CARACTÉRISATION ET QUANTIFICATION DES COV ET AUTRES COMPOSÉS CHIMIQUES DANS LE BÂTIMENT: IMPACT SUR LA SANTÉ DES OCCUPANTS, SUR LA QUALITÉ DE L'AIR ET SUR L'ENVIRONNEMENT
| | | |
| --- | --- | --- |
| ABG-100440 | Thesis topic | |
| 2021-10-06 | | Public funding alone (i.e. government, region, European, international organization research grant) |
CARACTÉRISATION ET QUANTIFICATION DES COV ET AUTRES COMPOSÉS CHIMIQUES DANS LE BÂTIMENT: IMPACT SUR LA SANTÉ DES OCCUPANTS, SUR LA QUALITÉ DE L'AIR ET SUR L'ENVIRONNEMENT
Chemistry
Chemistry
Engineering sciences
Composés organiques volatils, bâtiments, polluants, quantification, santé
Topic description
Ce projet vise à identifier un possible avantage de la construction en bois face à la qualité de l'air, à identifier les principaux contaminants (quantité et toxicité) et à proposer des techniques d'échantillonnage et de mesure adaptées au milieu du bâtiment.
Les produits volatils pouvant présenter des risques pour la santé et le confort des occupants ont tendance à être restreints par les réglementations en vigueur. Il semble important d'échantillonner l'air des bâtiments de béton, de bois et d'acier afin de mesurer les composés présents. Idéalement, des mesures à différents intervalles de temps pourraient être considérées pour qualifier et quantifier la dynamique de dispersion des contaminants dans le temps.
Funding category
Public funding alone (i.e. government, region, European, international organization research grant)
Funding further details
Ce projet sera réalisé dans le cadre de la Chaire de recherche industrielle CRSNG – Canlak en finition des produits du bois d'intérieur
Presentation of host institution and host laboratory
Université Laval
La Chaire industrielle de recherche sur la construction écoresponsable en bois (CIRCERB) est une plateforme académique multidisciplinaire et intégrée, jumelée à un consortium industriel, qui œuvre sur tout le réseau de création de valeur du secteur de la construction, dans le but de développer des solutions écoresponsables, qui utilisent le bois pour réduire l'empreinte écologique des bâtiments.
PhD title
Doctorat en sciences du bois
Country where you obtained your PhD
Canada
Institution awarding doctoral degree
Université Laval
Graduate school
Double degree
Yes
Country where the PhD was obtained in cotutelle
France
Establishment awarding the doctorate in cotutelle
Université de Lille I
Candidate's profile
Le candidat devra être admissible ou doctorat en sciences du bois.

Le candidat devra être titulaire d'une maîtrise (ou l'équivalent) en chimie, génie chimique, génie des matériaux, génie du bois ou autre discipline connexe.

Le candidat devra posséder une excellente connaissance du français et/ou de l'anglais.

Le candidat devra posséder une bonne connaissance de la chimie et être intéressée à travailler sur un projet multidisciplinaire (chimie et sciences du bois)

Apply
Close
Vous avez déjà un compte ?
Nouvel utilisateur ?
More information about ABG?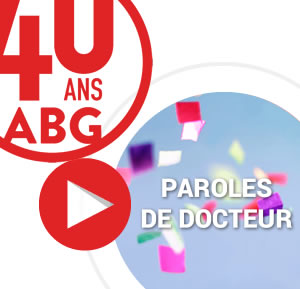 Get ABG's monthly newsletters including news, job offers, grants & fellowships and a selection of relevant events…
They trusted us