Postodoctoral position "Unraveling metastatic niching of coagulant Circulating Tumor Cells with microfluidics"
| | | |
| --- | --- | --- |
| ABG-100484 | Job | Any |
| 2021-10-13 | Permanent | > €45,000 and < €55,000 annual gross |
University of Liège, GIGA-Cancer
Circulating Tumor Cells, Metastasis, 3D culture models, Imaging
Employer
https://www.youtube.com/watch?v=swNGmmFEGQg
Position and assignments
The scope of the project is to unravel specific mechanisms underlying the metastatic niching of Circulating Tumor Cells (CTCs). The project strategy consists in modeling metastatic niches for CTCs using spheroid/organoid 3D structures handled with droplet microfluidics. The project is multidisciplinary and involves 3 partners: Dr. Christine Gilles (GIGA-Cancer, ULiege), Pr. Tristan Gilet (Microfluidics Lab, ULiege), Pr. Didier Serteyn (FARAH research unit, ULiege). In this framework, the postdoctoral researcher will be asked to use fluorescence imaging microscopy (time-lapse confocal, multiphoton microscopy, incucyte) in order to visualize spatiotemporal phenotypical change dynamics in 3D multicellular cultures.
Geographic mobility:
No business trip
Profile
We seek a young postdoctoral fellow with a PhD degree in Biology or Biomedical Sciences.

Some experience and interest in image analysis of 3D cell culture models (e.g., organoids, spheroids) is essential.

An ability to adapt or develop imaging software in order to improve quantification of specific biological parameters will be much appreciated.

The applicant must have the ability to work in a multidisciplinary research consortium, very good writing skills, and a good level in English (writing and speaking).
Apply
Close
Vous avez déjà un compte ?
Nouvel utilisateur ?
More information about ABG?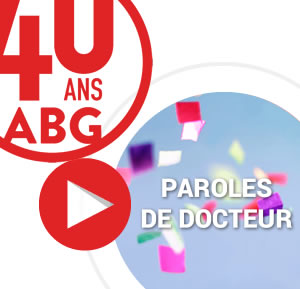 Get ABG's monthly newsletters including news, job offers, grants & fellowships and a selection of relevant events…
They trusted us