Physiological and metobolomic evaluation of Pitaya (Stenocereus queretaroensis) for the sustainable development of arid zones
| | | |
| --- | --- | --- |
| ABG-100540 | Thesis topic | |
| 2021-10-13 | | Other public funding |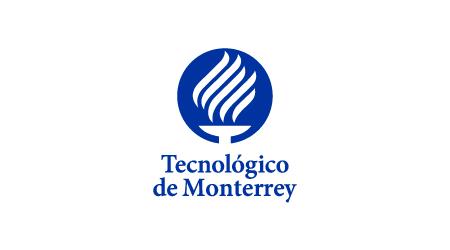 Instituto Tecnológico y de Estudios Superiores de Monterrey
Physiological and metobolomic evaluation of Pitaya (Stenocereus queretaroensis) for the sustainable development of arid zones
Agronomy, agri food
Biotechnology
Chemistry
Pitaya, Metabolomic evaluation, ripening indexes, bioactive compounds
Topic description
Cactus fruits are super and nutraceutical foods able to grow in arid zones. Their hydric requirement are really low, making possible to develop the culture of these crops in zones where no other crops could growth. Even though, these fruits have been consumed for centuries, they have not been fully characterized.
The project focused principally on the evaluation of the evolution of ripening indexes of Pitaya fruits (Stenocereus queretaroensis) from flowering to senescence trough evaluation of fruit magnitudes to find out the time where the fruit is fully ripen. Simultaneously, pitayas will be characterized to evaluate the nutritional composition in macro and micro elements, as well as the composition on bioactive compounds of different parts of the fruit such as the pulp, skin, and seeds. Finally, a metabolomic evaluation of the fruits through out the ripening will be carried out.
Funding category
Other public funding
Funding further details
Scholarship by CONACyT (according to its regulations).
Presentation of host institution and host laboratory
Instituto Tecnológico y de Estudios Superiores de Monterrey
The Nutriomics and Emerging technologies research group of Tecnologico de Monterrey, is a National scale research group. Researchers of the Bioengineering department on campus Querétaro, part of this research group, works in different research lines focused in de development of nutraceutical foods, its characterization, and its process and preservation.
For this call, Teresita Martín del Campo, PhD, (Core Researcher) is recruting two candidates to work in this research line.
PhD title
Ph. D. in Biotechnology (DBT)
Country where you obtained your PhD
Mexico
Institution awarding doctoral degree
Instituto Tecnológico y de Estudios Superiores de Monterrey
Graduate school
Candidate's profile
Candidates must possess a bachelor's and a master degree in life sciences, engineering, or bio-related areas, equivalent to a minimum cumulative grade point average (CGPA) of 90/100; to have sufficient background in biochemistry, cellular biology, and engineering fundamentals at a basic level and fulfill all the requisites or their equivalents.
To apply for admission, applicants must submit the institutional documents, in addition to those specifically required by the graduate program
Obtain a score required for the program in the TOEFL English proficiency test.

Take the Tecnológico de Monterrey's Graduate Admission Test (PAEP test) and obtain the score required for the program or a score equivalent in other tests authorized by the Institution.

Take 3 exams of background knowledge in the field of study.

Initial interview with a research professor who will serve as their thesis director to obtain a letter of support

Academic interview with the program director.

Submit the admission application together with all the documentation required.
Apply
Close
Vous avez déjà un compte ?
Nouvel utilisateur ?