Valorization of vines from non-viticultural areas in the Mexican Bajío. Metabolomic and agronomic study and its impact on wine quality
| | | |
| --- | --- | --- |
| ABG-100543 | Thesis topic | |
| 2021-10-13 | | Other public funding |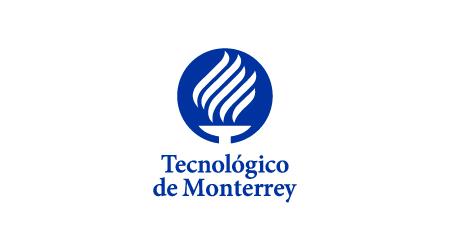 Instituto Tecnológico y de Estudios Superiores de Monterrey
Valorization of vines from non-viticultural areas in the Mexican Bajío. Metabolomic and agronomic study and its impact on wine quality
Biotechnology
Agronomy, agri food
Agronomic evaluation of Bajío vines, metabolomic characterization, wine quality,
Topic description
On the earth, the most important wine production zones are located in the northern hemisphere between 30º and 50º and in the southern hemisphere between 30º and 50º. In those regions, climatic conditions such as temperature, humidity and wind are favorable for vine growth and good quality wine production. In the northern zone are located the countries traditionally recognized by the quality of their wines.
In Mexico, the wine strip traverses the Baja California and part of Sonora states. Nevertheless, the highest proportion of wine production in Mexico is located in Baja California, Coahuila, Querétaro and Guanajuato. The most important wine-growing region is located in the Guadalupe Valley at Baja California.
Querétaro and Guanajuato states, located in the Bajío region, could not be considered as wine-growing regions due to their latitude and altitude. Additionally, geoclimatic characteristics are not considered the best for wine production. Nevertheless, in the last decade, the Bajío region has increased vine growing and wine production. Yet, some of the produced wines had won gold or silver medals in important international contests such as the 2020 Brussels World Competition.
This research aims to evaluate vines produced in the Bajío region considering metabolomic, compositional and agronomic evolutions throughout ripening, and their quality in wine sensory characteristics and quality
Funding category
Other public funding
Funding further details
Scholarship by CONACyT (Mexican ministry of science and technology, according to its regulations).
Presentation of host institution and host laboratory
Instituto Tecnológico y de Estudios Superiores de Monterrey
The Nutriomics and Emerging technologies research group of Tecnologico de Monterrey, is a National scale research group. Researchers of the Bioengineering department on campus Querétaro, part of this research group, works in different research lines focused in de development of nutraceutical foods, its characterization, and its process and preservation.
For this call, Teresita Martín del Campo, PhD, (Core Researcher) is recruting two candidates to work in this research line.
PhD title
Ph. D. in Biotechnology (DBT)
Country where you obtained your PhD
Mexico
Institution awarding doctoral degree
Instituto Tecnológico y de Estudios Superiores de Monterrey
Graduate school
Candidate's profile
Candidates must possess a bachelor's and a master degree in life sciences, engineering, or bio-related areas, equivalent to a minimum cumulative grade point average (CGPA) of 90/100; to have sufficient background in biochemistry, cellular biology, and engineering fundamentals at a basic level and fulfill all the requisites or their equivalents.
To apply for admission, applicants must submit the institutional documents, in addition to those specifically required by the graduate program
Obtain a score required for the program in the TOEFL English proficiency test.

Take the Tecnológico de Monterrey's Graduate Admission Test (PAEP test) and obtain the score required for the program or a score equivalent in other tests authorized by the Institution.

Take 3 exams of background knowledge in the field of study.

Initial interview with a research professor who will serve as their thesis director to obtain a letter of support

Academic interview with the program director.

Submit the admission application together with all the documentation required.
Apply
Close
Vous avez déjà un compte ?
Nouvel utilisateur ?