Chercheur.e en modélisation et co-conception de systèmes agroécologique
| | | |
| --- | --- | --- |
| ABG-100595 | Job | Confirmed |
| 2021-10-14 | Fixed-term 18 Month | > €25,000 and < €35,000 annual gross |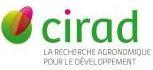 CIRAD
Montpellier, avec déplacements fréquents aux Pays Bas et en Afrique de l'Ouest - Occitanie - France
Employer
Le Cirad (Centre de Coopération Internationale en Recherche Agronomique pour le Développement) produit et transmet de nouvelles connaissances pour accompagner l'innovation et le développement agricole dans les pays du Sud avec ses partenaires.

Il a pour objectif prioritaire de bâtir une agriculture durable des régions tropicales et méditerranéennes, adaptée aux changements climatiques, capable de nourrir 10 milliards d'êtres humains en 2050, tout en préservant l'environnement.
Position and assignments
Le Cirad recrute un.e chercheur.e pour 18 mois au sein de l'UMR AGAP institut, pour évaluer la contribution de la diversification des systèmes de cultures de la zone semi-aride d'Afrique de l'Ouest (Burkina Faso, Mali et Sénégal) aux services écosystémiques. Ce poste s'inscrit dans le cadre du projet CLEMATIS (CoLEarning with Models to Assess diversificaTIon Services, financement Agropolis Fondation).

L'objectif global est de co-concevoir des systèmes agricoles diversifiés innovants, comprenant des légumineuses et contribuant á l'intégration culture-élevage, pour améliorer la résilience et l'adaptation au changement climatique des petites exploitations agricoles de la zone semi-aride d'Afrique de l'Ouest. Des approches participatives et ascendantes avec les agriculteurs locaux permettront un processus de co-apprentissage. Les modèles de culture seront utilisés comme un objet frontière pour partager les connaissances et combler le fossé entre les différentes échelles, disciplines et acteurs.

Vous bénéficierez d'une collaboration internationale active entre le CIRAD (France), WUR (Pays-Bas) et ZALF (Allemagne). Deux autres post-docs travailleront sur des questions similaires dans le cadre de l'initiative "Development of Smart Innovation through Research in Agriculture" (DeSIRA) de l'Union européenne. L'un de ces post-docs sera également basé au CIRAD-Montpellier, et l'autre au ZALF (Leibniz Centre for Agricultural Landscape Research, Allemagne). Leurs activités seront également fortement liées à une étude doctorale réalisée à WUR (Wageningen University and Research), dans le cadre du projet DeSIRA.

Geographic mobility:
International
Profile
Vos qualifications
- Doctorat en sciences agricoles, agronomie, écologie des cultures.
- Expérience de l'utilisation de modèles et de simulations de systèmes de culture
- Expérience des approches participatives, ascendantes, et du travail avec les agriculteurs
- Expérience de travail en agriculture tropicale
- Excellentes capacités de communication en français, avec une bonne connaissance pratique de l'anglais.
- Bonne aptitude au travail en équipe et volonté de collaborer entre les disciplines.
- Flexibilité pour se déplacer/voyager fréquemment
Apply
Close
Vous avez déjà un compte ?
Nouvel utilisateur ?