Développement d'un simulateur pour la réalisation de mesures de la transition métal-isolant de films VO2
ABG-101383
Master internship
5 months
580
2021-11-25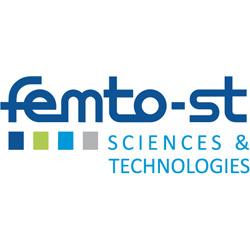 Institut FEMTO-ST
Besançon Bourgogne-Franche-Comté France
Engineering sciences
Materials science
Mathematics
Matériaux, Probabilités, Statistique, Expérimentation, collecte de données, Identification des paramètres, Interface
Employer organisation
FEMTO-ST Institute specialty is to associate "Science and Technologies of Information and Communication" with "Sciences for the Engineer". FEMTO-ST's research can be fundamental or applied, and regularly produces a socio-economic impact in sectors of activity such as energy, transportation, health, telecommunications, space, instrumentation and metrology, clock and watch making and luxury goods.The institute is supported by high-level technologies, equipment and platforms, particularly the micro-/nanotechnology center MIMENTO (micro-fabrication for mechanics, nano-sciences, energy and optics) which is included in the national network CNRS RENATECH.
Description
Contexte du travail : Le matériau VO2 présente une transition métal-isolant réversible proche de la température ambiante (60-70°C). Une telle transition se manifeste par des variations significatives (4 à 5 ordres de grandeur) de ses propriétés électroniques notamment. Afin d'optimiser cette transition, une collecte de données (mesures de résistivité électrique en fonction de la température) est nécessaire. La collecte de données est parfois une tâche coûteuse en termes de temps et de ressources, et en particulier dans la préparation des expérimentations. Pour pallier à ce problème, ce projet vise à développer un simulateur basé sur des modèles probabilistes pour identifier les paramètres pertinents à la réalisation de ces expérimentations.
Développement attendus :
Analyse des besoins et écriture d'un cahier des charges ;
Appropriation des méthodes probabilistes pour les mettre en oeuvre dans la réalisation du simulateur ;
Faire des expérimentations sur la transition du film VO2 ;
Identification des paramètres clés ;
Réalisation et validation du simulateur.
Profile
Master 2 en probabilités et statistique ou dernière année en école d'ingénieurs.
Starting date
2022-02-21
Apply
Close
Vous avez déjà un compte ?
Nouvel utilisateur ?
More information about ABG?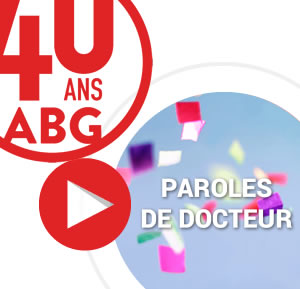 Get ABG's monthly newsletters including news, job offers, grants & fellowships and a selection of relevant events…
They trusted us