Solidification and Characterization of Aluminium Alloy Specimens
ABG-101491
Master internship
6 months
546,88 €
2021-11-30
Villeneuve d'Ascq Les Hauts de France France
Engineering sciences
Materials science
Engineering sciences
Solidification, aluminium alloy A319, thermal simulations, mould experiment, tensile test, X-ray microtomography
Employer organisation
LaMcube is a Joint Research Unit (UMR 9013 since 2020) between the CNRS, the University of Lille and Centrale Lille, bringing together teacher-researchers and researchers in mechanics and civil engineering. This unit was created in January 2018.
Le LaMcube est une Unité Mixte de Recherche (UMR 9013 depuis 2020) entre le CNRS, l'Université de Lille et Centrale Lille, regroupant des enseignants-chercheurs et des chercheurs en mécanique et génie civil. Cette unité a été créée en janvier 2018.
Description
The study will focus on the production of aluminium alloy tensile specimens with the SPECIMEN 3D platform.
The scientific objective of the subject is to understand and adjust the cooling kinetics of the alloy in the mould in order to control the defect position and microstructure of a tensile specimen.
The first part of the work consists of numerical simulations performed with Ansys Fluent/COMSOL software, in order to determine the evolution of the temperature field in the mould and consequently in the specimen.
The second part of the work will be the validation of the model by experiments. An internship student has studied a prototype mould in 2019. The mould and the simulation should be validated at the end of the internship work.
*****************************************************
L'étude portera sur la production d'éprouvettes de traction en alliages d'aluminium avec la plateforme SPECIMEN 3D.
L'objectif scientifique du sujet est de comprendre et d'ajuster la cinétique de refroidissement de l'alliage dans le moule afin de contrôler la position du défaut et la microstructure d'une éprouvette de traction.
La première partie du travail consiste en des simulations numériques réalisées avec le logiciel Ansys Fluent/COMSOL softwares, afin de déterminer l'évolution du champ de température dans le moule et par conséquent dans l'éprouvette.
La deuxième partie du travail sera la validation du modèle par les expériences. Un étudiant en stage a étudié un prototype de moule en 2019. Le moule et la simulation devraient être validés à la fin du travail de stage.
Profile
We are looking for a candidate with a strong skills in:
- 3D design manufacturing.
- Mechanical engineering.
- Materials engineering.
- Numerical and thermal simulations.
We are looking for a candidate with the ability to adapt, to be autonomous and to make proposals.
*************************************************
Nous recherchons un candidat ayant de solides compétences en :
- Conception 3D, fabrication.
- Ingénierie mécanique.
- Ingénierie des matériaux.
- Simulations numériques et thermiques.
Nous recherchons un candidat avec des capacités d'adaptation, d'autonomie et force de proposition.
Starting date
Dès que possible
Apply
Close
Vous avez déjà un compte ?
Nouvel utilisateur ?
More information about ABG?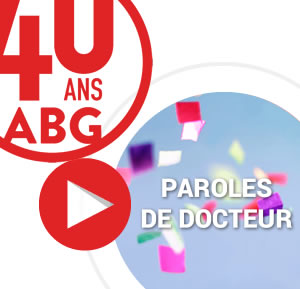 Get ABG's monthly newsletters including news, job offers, grants & fellowships and a selection of relevant events…
They trusted us