Offre de stage M2 : Segmentation 3D des bords internes et externes de la paroi vésicale à partir d'images IRM
ABG-101515
Master internship
6 months
~550 euros
2021-12-01
Institut Fresnel
Marseille Provence-Alpes-Côte d'Azur France
Computer science
Mathematics
Engineering sciences
Segmentation, IRM, Vessie, Traitement d'images, Vision par ordinateur
Employer organisation
Pour plus d'informations concernant l'établissement d'accueil : https://www.fresnel.fr/spip/
Description
Durée : 6 mois
Niveau : M2 Traitement d'images/Informatique/Mathématique, Ecole d'ingénieur.
Lieu : Institut Fresnel (http://www.fresnel.fr/ ), Marseille
Equipe : GSM (Groupe Signaux Multidimensionnels)

La segmentation précise des bords internes et externes de la paroi de la vessie est une étape essentielle vers l'identification non-invasive et la détection des lésions de la vessie avec une épaisseur de paroi vésicale anormale [1][2][3], ce qui est essentiel pour la décision de traitement et le diagnostic précoce de plusieurs pathologies comme les tumeurs de la vessie, l'endométriose, les dysfonctionnements mictionnels et l'obstruction de la vessie…. Cependant, la délimitation automatique des parois de la vessie dans les images IRM reste une tâche difficile en raison d'importantes variations de forme de la vessie, d'une forte inhomogénéité d'intensité dans l'urine causée par des artefacts de mouvement, des bords faibles et une distribution d'intensité de fond complexe. L'objectif de ce travail est d'utiliser les techniques de traitement d'images pour segmenter la paroi de la vessie (voir figure ibb.co/gvzxZpG) ainsi que mesurer son épaisseur à partir d'images IRM de vessies d'enfants atteints de dysraphisme spinal.
[1] Han, Hao, et al. "A unified EM approach to bladder wall segmentation with coupled level-set constraints." Medical image analysis 17.8 (2013): 1192-1205.
[2] Ma, Zhen, et al. "Novel approach to segment the inner and outer boundaries of the bladder wall in T2-
weighted magnetic resonance images." Annals of biomedical engineering 39.8 (2011): 2287-2297.
[3] Dolz, Jose, et al. "Multiregion segmentation of bladder cancer structures in MRI with progressive dilated
convolutional networks." Medical physics 45.12 (2018): 5482-5493.
Profile
L'accueil du stagiaire sera assuré dans l'équipe GSM, spécialisée dans des thèmes relevant directement du traitement du signal multidimensionnel. Tous les outils et données nécessaires à la réalisation du stage seront fournis. Le stage inclura une part de développements méthodologique et informatique, qui seront réalisés principalement en Python et/ou Matlab. En plus des compétences en programmation, une connaissance des bases en traitement d'images est fortement souhaitée.
Starting date
2022-04-01
Apply
Close
Vous avez déjà un compte ?
Nouvel utilisateur ?
More information about ABG?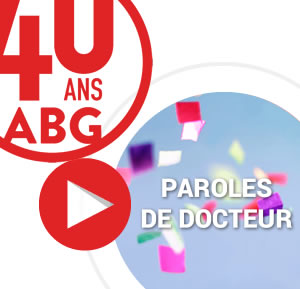 Get ABG's monthly newsletters including news, job offers, grants & fellowships and a selection of relevant events…
They trusted us