Inside Sales Representative /Commercial(e) sédentaire (H/F)
| | | |
| --- | --- | --- |
| ABG-107103 | Job | Confirmed |
| 2022-08-16 | Permanent | Salaire à négocier |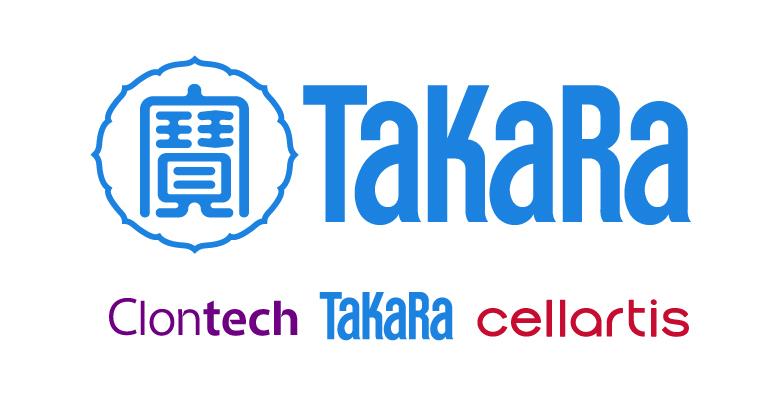 TSR Tech Support Team
Saint-germain-en-laye - Ile-de-France - France
biologie moléculaire, biologie cellulaire, PCR, NGS, Vente, service client, Commercial, équipes internationales, molecular biology, cell biology, PCR, NGS, Sales, Customer service, international team work
Employer
Filiale Européenne du Groupe multinational Japonais Takara Bio Inc., Takara Bio Europe SAS propose une gamme de produits et de services particulièrement innovants pour la recherche avancée en Sciences de la Vie, ainsi que pour ses développements dans les domaines du diagnostic et de la clinique.
Au travers de nos différents réseaux, nos équipes servent avec enthousiasme les clients des organisations de recherche académique et clinique, des entreprises, principalement biopharmaceutiques, et des bio-industries basées en Europe, au Moyen-Orient et en Afrique.
Takara Bio Europe offre, en son siège Européen, un cadre de travail agréable, et l'occasion de rejoindre une équipe dynamique et multiculturelle en constante mutation, œuvrant pour améliorer la santé humaine à l'aide des biotechnologies novatrices.
Dans le cadre d'un CDI basé en notre siège Europe de St Germain en Laye, nous recherchons un / un commercial(e) sédentaire.
Principales caractéristiques du secteur d'activité
Une gamme de produits très larges, impliquant diverses connaissances scientifiques et techniques ; et adaptées aux besoins des clients
Un environnement de travail multiculturel dans un large territoire en Europe, Moyen-Orient et Afrique
Position sédentaire basés à Saint Germain en Laye (78, France)
Le titulaire doit connaître et respecter, dans tous les aspects de sa fonction, les procédures de l'entreprise ainsi que la conformité RGPD.
Takara Bio Europe SAS (The EMEA subsidiary of the Japanese multinational group Takara Bio Inc.) supplies a range of particularly innovative products and services for advanced research in the life science, as well as its diagnostics and clinical developments.
Through our various networks, our teams enthusiastically serve clients from academic and clinical research organizations, biopharmaceutical, and bio-industry companies based in Europe, Middle East, and Africa. Takara Bio Europe offers, at its European Operating headquarters, a pleasant working environment, and an opportunity to join a dynamic and multicultural team constantly evolving towards significant improvements on human health treatments.
We are seeking for our site of Saint-Germain-en-Laye, a talented Inside Sales Representative.
Main characteristics of the business context:
Very broad product lines, involving diverse scientific knowledges and tailored to fitting customer needs
Large multi-cultural working environment and territory in Europe, Middle East, and Africa
Sedentary position at Saint Germain en Laye office
The incumbent must know and respect, in all aspects of his function, the company's procedures and GDPR compliance.
Position and assignments
MISSIONS
Responsable des ventes de produits de la société dans un territoire géographique assigné et / ou dans un groupe de comptes assigné et / ou au sein d'un projet assigné.
Atteindre le budget des ventes en soutenant le niveau de vente existant, ainsi qu'en participant à l'augmentation des ventes pour les comptes existants et nouveaux assignés et/ou au sein du projet assigné et/ou sur le territoire défini via des appels téléphoniques aux clients, par le service de messagerie instantanée ou par courriel et en travaillant en étroite collaboration avec les différents canaux de vente existants de la société.
Trouve, explore et conclue les nouvelles opportunités commerciales au sein des comptes assignés via les communications précédentes, les contacts documentés, les courriels, les factures, les demandes techniques, les participations aux webinaires, les demandes d'échantillons, les références de clients, le service de messagerie instantané ou toute autres sources ou ressources.
Met en œuvre et exécute avec succès des stratégies de vente et des tactiques qui nécessiteront des efforts individuels, ainsi que des efforts coordonnés avec le bon canal de vente.
Démontre la capacité de mettre en œuvre des techniques de vente efficaces utilisées par l'organisation principalement par téléphone, par courrier électronique et messagerie instantanée. Crée et exécute des stratégies de conduit d'entretien conçues pour faire avancer les objectifs de vente.
Met à jour et maintient l'outil logiciel de gestion de la relation client (CRM) pour assurer la transparence totale des informations client dans l'ensemble de l'organisation.
Assure un rapport mensuel dédié (à l'aide de tableaux de bord CRM)
Communique les opportunités potentielles de vente avec le canal de vente approprié.
Apprend et comprend les détails techniques des produits clés (nouveaux et existants) pour communiquer efficacement leurs avantages aux nouveaux clients existants et potentiels par téléphone et / ou par courrier électronique.
Démontre une forte attention aux clients en assurant une communication rapide et un suivi des clients; atteint et dépasse systématiquement les attentes du client.
Rapports aux intervenants internes sur les informations concurrentielles
Fournit des approches novatrices de résolution de problèmes pour relever les défis rencontrés et partage une approche réussie avec d'autres.
Tâches supplémentaires comme assignées.
Ce poste n'exerce pas de responsabilités de supervision.
****
MISSION
Achieving sales budget by supporting existing level of sales, as well as growing sales of existing and new accounts within the defined project and/or territory via phone calls to customers and live chat, and by working closely with existing company's sales channels.
Finding, exploring, and closing new business opportunities at new and existing accounts via previous sales calls, documented contacts documented sales calls, emails, invoices, technical requests, webinar attendees, sample requests, customer referrals, Live chat while not precluding other sources or resources.
Successfully implementing and executing company's sales strategies and tactics that will require both individual efforts, as well as coordinated efforts with the proper sales channel.
Implementing effective selling techniques used by the organization primarily by phone, email, and live chat.
Creating and executing questioning strategies designed to advance aims of call, value proposition and closing statements.
Updating and maintaining the customer relationship management (CRM) software tool to ensure full transparency of customer information and sales opportunities throughout the organization.
Reporting to internal stakeholders about competitors and sales activities through regular reporting (using CRM Dashboards)
Understanding the technical details of key products (new and existing) to efficiently communicate their advantages to existing and potential new customers by phone and/or email.
Supplying prompt communication and follow-up to customers; consistently meeting customer's expectations.
Providing innovative problem-solving approaches to address challenges met and sharing successful approach with others.
Additional duties as assigned.
This position does not have supervisory responsibilities.
Geographic mobility:
No business trip
Télétravail :
Occasionnel
Profile
Master ou PhD, en biologie moléculaire et/ou biologie cellulaire et/ou une autre discipline des Science de la Vie.
Au moins 2 ans d'expérience dans une position de vente (représentant des ventes sédentaire ou sur le terrain).
Au moins 2 ans d'expérience en laboratoire de biologie cellulaire, biologie moléculaire ou une discipline connexe.
Maîtrise du français et de l'anglais – bilingue préféré
Maîtrise des logiciels Microsoft Office et CRM tels que Salesforce.com.
Excellentes compétences en communication, à la fois verbale et écrite.
Bonnes compétences organisationnelles et capacité à effectuer plusieurs tâches à la fois.
Compétences exceptionnelles en service à la clientèle, compétences en communication (téléphonie et courriel).
Excellentes capacités d'écoute et de vente.
Capacité à atteindre les objectifs
Autodidacte, gout pour la vente et autonome
****
MS, PhD, in Cell, Molecular Biology or related life science discipline

At least 2 years' experience in a sales position (ISR or field sales representative).
At least 2 years lab bench experience in Cell, Molecular Biology, or related discipline

Proficiency in French and English – fluent in both language is preferred.

Proficiency in Microsoft Office and CRM software such as Salesforce.com.

Excellent communication skills, both verbal and written.

Good organizational skills and the ability to multitask.

Exceptional customer service skills, phone, and cold calling skills.

Strong listening and sales skills.

Ability to achieve targets.

Self-learner, sales oriented and autonomous
Apply
Close
Vous avez déjà un compte ?
Nouvel utilisateur ?
More information about ABG?
Get ABG's monthly newsletters including news, job offers, grants & fellowships and a selection of relevant events…
They trusted us