Chef de projet junior R&D en Laser (H/F)
| | | |
| --- | --- | --- |
| ABG-109085 | Job | Junior |
| 2023-05-17 | Permanent | Salaire à négocier |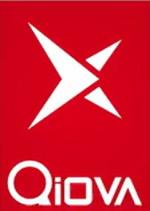 QiOVA
Andrézieux-Bouthéon - Auvergne-Rhône-Alpes - France
Laser, physique, photonique, intelligence artificielle, IA, optique, matière, R&D, faisceaux
Employer
L'ABG accompagne l'entreprise QiOVA dans le recrutement d'un-e Chef-fe de projet junior R&D en Laser, en CDI.
Créé en 2011, QiOVA est une entreprise de haute technologie qui imagine et développe les outils de production de l'industrie du futur.
Leurs outils utilisent la lumière – le laser – pour travailler la matière.
Ils réconcilient haute précision avec productivité, et fournissent aux industriels la flexibilité nécessaire pour la fabrication des produits adaptés aux besoins de chacun. Les outils s'inscrivent également dans une démarche de développement durable : ils sont économes en ressources naturelles, consomment moins de matières premières et produisent moins de déchets.

Pionnier dans son domaine, QiOVA a mis sur le marché la première génération de systèmes permettant de manipuler les faisceaux laser en temps réel grâce à des technologies digitales. Fort du succès de cette première étape, l'objectif de la société QIOVA est de déployer sa technologie VULQ1 (tête laser innovante multifaisceaux). Cette technologie a démontré sa valeur ajoutée sur de multiples applications dont la lutte anti-contrefaçon, la haute-cadence, la haute résolution et le parallel microprocessing.
Les domaines d'application sont nombreux : médical, industrie, luxe ...

Nous recherchons des candidats motivés pour rejoindre l'équipe de QiOVA (8 personnes, dont 5 actuellement dans l'équipe Technique) et les aider à adresser le potentiel immense des technologies digitales appliquées au laser, dans un environnement de travail stimulant et dynamique.
----[English version]----
ABG supports the French company QiOVA in the recruitment of a Junior R&D Project Manager in Laser, on permanent contract.
Created in 2011, QiOVA is a high-tech company that imagines and develops production tools for the industry of the future.
Their tools use light - the laser - to work on materials.
They combine high precision with productivity and provide manufacturers with the necessary flexibility to mass customize their products. These new laser tools are also part of a sustainable development approach: they use fewer natural resources, consume less raw materials and produce less waste.
Pioneer in its field, QiOVA has marketed the first generation of systems allowing to manipulate the laser beams in real time thanks to digital technologies. Following the success of this first step, QiOVA's objective is to deploy its VULQ1 technology (innovative multibeam laser head). This technology has demonstrated an added value in multiple applications, including anti-counterfeiting, high-cadence, high resolution and parallel microprocessing.
The fields of application are numerous: medical, industry, luxury ...
We are looking for motivated candidates to join the QiOVA team (8 people, including 5 currently in the Technical team) and help them address the immense potential of digital technologies applied to lasers, in a stimulating and dynamic work environment.
Key words : Laser, physics, photonics, artificial intelligence, AI, optics, matter, R&D, beams
Position and assignments
Le poste est rattaché à la Direction Technique, sous la responsabilité du Directeur Technique.

La mission principale du candidat (constituant 80-90% du poste) sera de développer les connaissances techniques de QiOVA, en particulier relatives aux performances et limites d'utilisation de VULQ1 mais également à son ergonomie et sa facilité d'utilisation, tout en réalisant une veille technique et scientifique.
Vos missions détaillées :
Développer la maitrise de VULQ1 :
- Optimisation de la conception opto-mécanique
- Evolutions algorithmiques pour plus de performances et de simplicité d'utilisation
Effectuer une veille technologique, technique et scientifique
Participer aux projets techniques et commerciaux :
-Développement et qualification de nouveaux produits
-Exploration de nouveaux procédés de traitement des matériaux par laser
Aider au support technique avant-vente et après-vente de nos clients dans le cadre des demandes nécessitant des développements sur mesure

QiOVA étant une PME technologique innovante en pleine croissance, ce poste revêt une importance fondamentale et fait appel à un spectre de besoins larges et évolutifs. Il est impératif que le/la candidat-e soit volontaire pour acquérir de nouvelles compétences ou méthodes et à évoluer avec son poste.
Des déplacements internationaux seront ponctuels (congrès etc).
Temps de travail : Forfait jours, 218 jours/an.
Participation possible au capital de la société.
----[English version]----
The position is part of the Technical Department, under the responsibility of the Technical Director.
The main mission of the candidate (constituting 80-90% of the position) will be to develop the technical knowledge relating to the performances and limits of use of VULQ1, but also to its ergonomics and its ease of use, while carrying out a technical and scientific watch.
Your detailed missions:
Improve the performance of VULQ1:
-Optimization of the opto-mechanical design
-Algorithmic evolutions for better performance and ease of use
Carry out a technological, technical and scientific watch
Participate in technical and commercial projects:
-Development and qualification of new products
-Exploration of new processes for laser treatment of materials
Contribute to the pre-sales and after-sales technical support of our customers in the context of requests requiring custom developments
As QiOVA is an innovative and fast growing technology SME, this position is of fundamental importance and involves a broad and evolving spectrum of needs. It is imperative that the candidate be willing to acquire new skills or methods and to evolve with the position.
International travel will be required from time to time (congresses etc)
Working hours : Fixed price days, 218 days/year
Possible participation in the company's capital
Geographical mobility : International, European level
Geographic mobility:
International
Profile
Nous recherchons un-e candidat-e ayant un PhD dans le domaine physique / laser.

-Connaissances techniques larges dans les domaines de la photonique, faisceaux et laser
-Connaissances en intelligence artificielle
-Notions en algorithmie et en gestion d'outils informatiques (logiciels pour la R&D)
-Effectuer une veille technologique, technique et scientifique
Compétences transverses :
-Respect des deadlines : organisation et rigueur d'exécution des tâches confiées dans les temps impartis, en particulier dans des cas complexes
-Bonne communication orale et écrite, une capacité à vulgariser
-Une maitrise de l'Anglais écrit et oral est nécessaire
-Goût pour le travail en équipe
-Autonome, esprit entrepreneurial et sens de l'initiative, esprit ouvert sur sa mission et sur l'évolution de l'entreprise
IMPORTANT: Ce poste doit être le premier CDI signé depuis votre doctorat.
----[English version]----
We are looking for a PhD candidate in the field of physics / laser.

-Broad technical knowledge in the fields of photonics, laser technology
-Knowledge in artificial intelligence
-Notions in algorithms and management of computer tools (software for R&D)
-Perform a technological, technical and scientific watch
-Respect of deadlines: organization and rigor in the execution of the tasks entrusted in the allotted time, especially in complex cases
-Good oral and written communication, ability to popularize
-Fluent written and spoken English is necessary
-Taste for teamwork
-Autonomous, entrepreneurial spirit and sense of initiative, open minded about his mission and the evolution of the company

IMPORTANT: This position must be the first permanent contract since your PhD defense
Apply
Close
Vous avez déjà un compte ?
Nouvel utilisateur ?