CIFRE - IDENTIFICATION ET VALORISATION DES BIO-INGREDIENTS DES ALGUES BRUNES SARGASSUM PAR CRIBLAGE TOXICO-PHARMACOLOGIQUE
| | | |
| --- | --- | --- |
| ABG-109331 | Thesis topic | |
| 2022-11-29 | | Other public funding |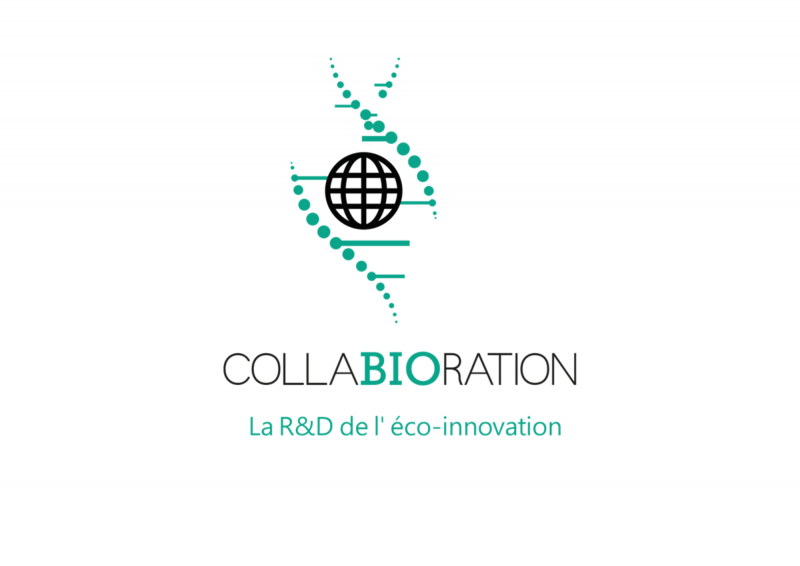 COLLABIORATION
MONTPELLIER - Occitanie - France
CIFRE - IDENTIFICATION ET VALORISATION DES BIO-INGREDIENTS DES ALGUES BRUNES SARGASSUM PAR CRIBLAGE TOXICO-PHARMACOLOGIQUE
Chemistry
Biology
Biotechnology
algues brunes sargassum, extraction, screening, pharmacologie
Topic description
Nous cherchons à recruter un ingénieur de recherche avec un double profil " Chimie ET Biologie ".
D'abord en CDD de 3 mois il travaillera sur un projet qui se concentre sur de nouveaux biomédicaments et autres produits de santé pour différents domaines d'application.
A l'issue de ce CDD, selon l'appétence du candidat pour la recherche et son profil, ce CDD est transformable en contrat de travail pour une Thèse de Doctorat d'entreprise CIFRE ( 3 ans) :
Voici le sujet :
Depuis 2011, l'île de la Martinique (île des Antilles Françaises) subit une invasion massive d'algues brunes Sargassum qui sont documentées comme étant riches en composés biologiquement actifs comme les terpénoïdes, les flavonoïdes, les stérols, les polysaccharides sulfatés, les polyphénols, les acides gras polyinsaturés oméga 3, et bien d'autres. Ces composés isolés présentent diverses activités biologiques comme analgésique, anti-inflammatoire, antioxydant, neuroprotectrice, anti-microbienne, anti-tumorale, fibrinolytique, immunomodulatrice, anticoagulante, hépatoprotectrice, etc. Par conséquent, les espèces de Sargasses ont un grand potentiel d'utilisation phytochimique et thérapeutique pour les industries de la santé.
1ère partie : Extraction et déplication de molécules bioactives issues des sargasses pour obtenir des extraits totaux et des phases aqueuses ou organiques.
2ème partie : Une recherche métabolomique et plus particulièrement en lipidomique ciblée sera réalisée puis, des investigations seront menées pour caractériser es activités biologiques des extraits par criblage bio-guidé toxico-pharmacologique.
L'ingénieur.e collaborera avec un réseau d'équipes de recherche, pour identifier, caractériser et purifier les biomolécules à potentiels industriels pour la santé ou encore le bien-être comme ceux pouvant permettre de lutter contre les maladies associées au syndrome métabolique.
3ème partie : Obtention des preuves de concept et mécanismes impliqués dans les signaux biologiques détectés.
4éme partie : De façon transversale à l'étude, le doctorant d'identifiera les transferts de connaissances (bio-actifs, bio-process) applicables à nos clients industriels pour leur permettre d'innover tout en étant éco-responsables.
Funding category
Other public funding
Funding further details
Entreprise
Presentation of host institution and host laboratory
COLLABIORATION
Crée en 2019, COLLABIORATION S.A.S est un bureau d'innovations en biotechnologies, basé en Martinique qui a pour ambition de transformer les idées en innovations saines et durables. Nos domaines d'actions sont la Santé, le Bien-être et l'Ecologie.
Forts de notre réseau international, nos programmes de recherche identifient des éco-innovations pour les industries Caribéennes de la Santé et du Bien-être tout en répondant à l'engouement de leurs consommateurs pour des produits et services plus éco-responsables.
Le candidat sélectionné rejoindra une start up récemment labélisée " Jeune Entreprise Innovante ". En rejoignant ce groupe, le candidat aura également l'opportunité de collaborer avec des équipes nationales et internationales dans différentes disciplines (chimie, biologie, biotechnologie). L'équipe est actuellement formée de 1 Post-doc, de 2 doctorants "CIFRE" et d'un Directeur Général, expert en financement de l'innovation.
PhD title
Biotechnologies de la Santé
Country where you obtained your PhD
France
Candidate's profile
Vous êtes titulaire d'un Master ou Ingénieur (Mention Bien minimum)
Vous avez de l'expérience en CHIMIE dans l'extraction, la modification et la synthèse de biomolécules à haut potentiel pharmacologique. Vous êtes familier de ces techniques :
extraction en phase solide et liquide

purification de composés de faible poids moléculaire

chromatographie liquide (Chromatographie liquide haute performance : HPLC ; chromatographie sur couche mince : TLC)
Vous avez en plus des compétences en BIOLOGIE / BIOTECHNOLOGIE, vous êtes familier de ces techniques :
Biologie moléculaire, Culture cellulaire, criblage pharmacologique.
Très bon niveau d'anglais scientifique (lu, écrit et parlé).
Esprit de synthèse, capacités rédactionnelles et de communication.
Rigueur scientifique, maîtrise de l'étude bibliographique
Sens de l'organisation, rigueur, autonomie, esprit d'initiative.
Apply
Close
Vous avez déjà un compte ?
Nouvel utilisateur ?