Postdoctoral position in Immunology - AAV gene therapy
| | | |
| --- | --- | --- |
| ABG-110523 | Job | Confirmed |
| 2023-02-03 | Fixed-term 24 Month | Salaire à négocier |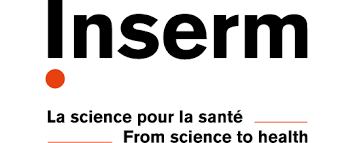 Inserm
Evry - Ile-de-France - France
Immunology; gene therapy; AAV; genetic disease; immunologie
Employer
The present project will be developed under the supervision of Dr. David A. Gross in the "Immunology and liver diseases" team led by Giuseppe Ronzitti, within the INSERM U951 unit (https://www.genethon.com/our-science/our-research-teams/immunology-and-liver-diseases/). INSERM U951 regroups around 100 staff members integrated in the Genethon R&D structure, affiliated with the local University of Evry/University Paris Saclay. Genethon, a non-profit biotherapy organization created by the Association Française contre les Myopathies, is devoted to AAV gene therapy for rare diseases, mainly for neuromuscular diseases, and ensures translational development from research up to clinical validation (https://www.genethon.com/our-pipeline/pompe-disease/).
Position and assignments
Pompe disease (PD) is an autosomal recessive disease due to the lack of acid alpha-glucosidase (GAA) enzyme, that leads to the accumulation of glycogen. Disease manifestation is prominently muscular, with severe cardiac hypertrophic cardiomyopathy, respiratory function impairment and proximal muscle weakness. As of 2022, three distinct clinical trials are ongoing to evaluate the efficacy of Adeno-Associated Virus (AAV)-based gene therapy in Pompe disease, one of them developed by Spark Therapeutics in collaboration with Genethon (NCT04093349). Despite encouraging results, treatment-induced immune responses and anti-transgene pre-existing immunity could limit efficacy and application of such AAV-based treatments. The aim of this project is to evaluate in mouse models the importance of anti-GAA immune response for efficacy and safety of AAV-mediated GAA delivery and propose new combination of immunosuppressive drugs and AAV vectors for the treatment of populations not previously exposed to the enzyme as well as in GAA-seropositive individuals.
Geographic mobility:
No business trip
Profile
Candidates must have a PhD and a strong background in immunology, with expertise in animal models, cytometry and molecular biology. Motivated candidates with creative and innovative skills, as well as capacity to work within a team, are especially encouraged to apply.
Apply
Close
Vous avez déjà un compte ?
Nouvel utilisateur ?