Recovery of metals of interest in PV panels by a ionometallurgical pathway
| | | |
| --- | --- | --- |
| ABG-110595 | Thesis topic | |
| 2023-01-30 | | Public funding alone (i.e. government, region, European, international organization research grant) |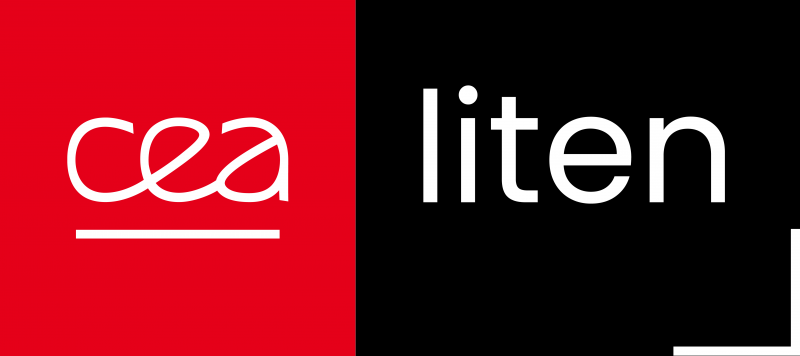 CEA Grenoble
Grenoble - Auvergne-Rhône-Alpes - France
Recovery of metals of interest in PV panels by a ionometallurgical pathway
Hydrometallurgy, electrochemistry, organometallic, sonochemistry
Topic description
The cumulated quantity of end life photovoltaic modules should attend around 8 to 10 Mt in 2030, and approximately 60 to 78 Mt in 2050. Recycling those metals became essential for the durability of solar energy production.
Even if several methods are already existing for the recovery of the constitutive metals of PV modules, by pyrometallurgical or hydrometallurgical strategies, there are currently not ideal process allowing to recover selectively the metals without generation of nocive gas or using strong acids
The present project aims to develop a totally new pathway for the one pot separation and the valorization of metals involved in PV panels manufacturing, by an ionometallurgical way, based on nontoxic and biodegradable deep eutectic solvents (DES). The dissolution and the separation of Ag and In, the main constituents of 1st and 2nd generations of PV cells, will be considered. In that goal, the CEA initiated a research work, and determined efficient solvent media for the selective recovering of Ag.
During the proposed thesis work, the ability of ionic liquids, and more specifically the DES, to ionize and oxidize metals, and the solvent transport properties (viscosity, ionic conductivity) will be deeply investigated. Another part of the study will consist in studying the species electrochemical mobility function of the process selectivity. Several kind of process as sonochemistry allow this species mobility: an approach based on polarization modulation will help this understanding.
Finally, the developed process for separation and recycling metals of interest will be compared to currently available technologies by a simplified life cycle analysis.
Funding category
Public funding alone (i.e. government, region, European, international organization research grant)
Funding further details
Presentation of host institution and host laboratory
CEA Grenoble
CEA-Liten is a member of «Institut Carnot Énergies du Futur ». Located at CEA Grenoble and INES (Chambéry) centers, It is dedicated to the energy transition. Its activities focus on several key areas: solar energy, network management, batteries storage and hydrogen in order to improve energy efficiency and circular economy approach. CEA-Liten covers a wide range of applications in energy production and distribution, transportation, industrial processes, and environment markets.
Candidate's profile
Titulaire d'un master 2 recherche ou équivalent, le candidat devra faire preuve d'une bonne aptitude experimentale et d'une grande capacité à la prise d'initiatives.
Apply
Close
Vous avez déjà un compte ?
Nouvel utilisateur ?