PhD positions in Rennes (France), life sciences
| | | |
| --- | --- | --- |
| ABG-110607 | Thesis topic | |
| 2023-01-30 | | Public funding alone (i.e. government, region, European, international organization research grant) |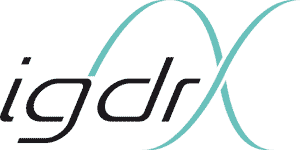 IGDR Université Rennes
Rennes - Bretagne - France
PhD positions in Rennes (France), life sciences
Biology
Biochemistry
Health, human and veterinary medicine
Molecular Biology, Cellular Biology, Developmental Biology, Genetics, Genomics, Bioinformatics, Microbiology, Structural Biology, Advanced Microscopic Imaging, Epigenetics, Biological Chemistry, Cancer Biology, Biophysics
Topic description
The IGDr (Institute of Genetics & Development of Rennes) is seeking 5 to 7 motivated PhD students, starting October, 2023.
PhD students will conduct their research within one of the 15 teams of the IGDR. Cutting-edge training will be offered on topics encompassing the two main research axes of the IGDR: "Genetics, Genomics and Cancer" and "Cell Biology, Development and Biophysics". The list of topics and the teams welcoming a PhD student in 2023 are available at https://igdr.univ-rennes.fr/en/phd-projects-available-2023-call
Funding category
Public funding alone (i.e. government, region, European, international organization research grant)
Funding further details
Presentation of host institution and host laboratory
IGDR Université Rennes
At the IGDR, PhD students will benefit from a dynamic and interactive research environment, and from the IGDR seminar program which attracts national and international speakers. Within the PhD program, the PhD students will also develop soft skills such as oral presentations, journal clubs, and thematic workshops. In addition, they will have access to core facilities with state-of-the-art equipment. They will also deepen their scientific interests and knowledge by attending additional training at the University of Rennes 1, including Ethics in Science.
For international candidates, assistance with administrative issues (Obtention of a working Visa, health insurance, taxes, etc..) and for housing will be provided.
The duration of the PhD is generally three years. At the end of their studies, PhD students defend their PhD according to the French national guidelines.
PhD title
Doctorat de Sciences de la Vie et de la Santé / PhD in Life Sciences and Health
Country where you obtained your PhD
France
Institution awarding doctoral degree
Université de Rennes
Candidate's profile
Candidates must hold a national master's degree or another degree conferring the grade of master, following a course of training or professional experience establishing their aptitude for research. If this condition is not met, an exception will only be possible after approval from the doctoral school and the university.
There are no age-related restriction.
International applications are welcome.
Candidates already enrolled in another PhD training program elsewhere are not eligible.
No prior knowledge of French is required (although a basic knowledge could be useful for daily life outside of the IGDR). Fluency in English is highly recommended.
Apply
Close
Vous avez déjà un compte ?
Nouvel utilisateur ?