Régulation génétique et repliement co-transcriptionnel d'ARN naissants en complexe transcriptionnel
| | | |
| --- | --- | --- |
| ABG-110743 | Thesis topic | |
| 2023-02-02 | | Other public funding |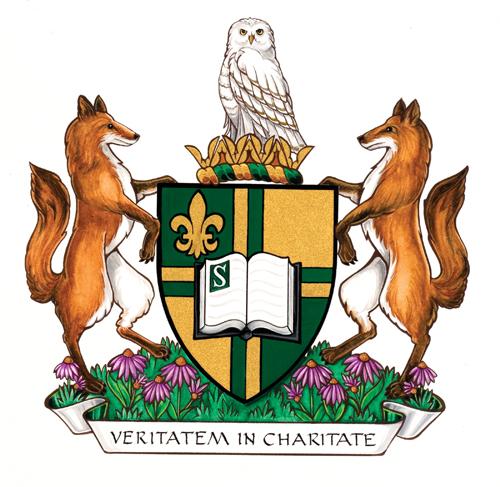 Laboratoire Daniel Lafontaine
Régulation génétique et repliement co-transcriptionnel d'ARN naissants en complexe transcriptionnel
Biology
Biochemistry
Biotechnology
ARN, riborégulateur, riboswitch, régulation génétique, imagerie.
Topic description
Les riborégulateurs sont des ARNs non-codants qui régulent l'expression des gènes en modulant leur structure lors de la liaison spécifique d'un métabolite cellulaire. D'une manière similaire aux autres ARNs non-codants, peu d'information est disponible décrivant le rôle de la structure des riborégulateurs dans la modulation de l'expression génétique. Par conséquent, il est important d'employer de nouvelles techniques de haute résolution se rapprochant des conditions cellulaires afin de caractériser le rôle des structures d'ARN dans la régulation génétique. De plus, les riborégulateurs bactériens représentent une nouvelle cible antibiotique intéressante et il est donc nécessaire d'élucider leur mécanisme de régulation génétique afin de développer des composés analogues ayant une puissante action antimicrobienne.
Le projet de recherche portera sur l'étude du mécanisme moléculaire de riborégulateurs bactériens et se situera à l'interface entre la génétique microbienne et la biologie moléculaire et structurale. Diverses techniques de biologie moléculaire seront utilisées dans ce projet, incluant le clonage, transcription in vitro, essais avec gènes rapporteurs, marquage fluorescent d'acides nucléiques, etc. Notre laboratoire a récemment développé une technique (Chauvier et al., PNAS 2021) permettant d'étudier la structure des ARN naissants au cours de leur transcription. En utilisant cette approche, le projet permettra de comprendre comment les transcrits en cours de transcription peuvent effectuer la régulation génétique.
Funding category
Other public funding
Funding further details
Presentation of host institution and host laboratory
Laboratoire Daniel Lafontaine
Le laboratoire Lafontaine supervise des étudiants post-doctoraux, PhD, MSc ainsi que des professionnels de recherche. L'équipe est financée par la plupart des organismes gouvernementaux (IRSC, CRSNG et FRQNT). Nous entretenons des collaborations internationales et nous participons régulièrement aux congrès internationaux touchant aux domaines de recherche abordés. Les résultats obtenus de la recherche proposée pourront servir à l'élaboration de nouveaux antibiotiques ainsi qu'à la création de nouveaux éléments de contrôle génétique.
Les étudiants du laboratoire Lafontaine participent au regroupement Riboclub qui effectue des réunions mensuelles en présence et en virtuel à travers le Canada afin d'échanger à propos de leur projets de recherche. Les étudiants participent aussi au congrès international annuel du Riboclub (riboclub.org). De plus, dans la mesure où le projet le permet, les étudiants vont présenter leur recherche dans des congrès internationaux du type RNA Society.
PhD title
Doctorat en Biologie
Country where you obtained your PhD
Canada
Institution awarding doctoral degree
Université de Sherbrooke
Candidate's profile
Le(La) candidat-e recherché-e est un-e biologiste moléculaire de formation présentant un fort intérêt pour les processus de régulation génétique. Des compétences en biochimie de l'ARN seraient fortement souhaitées pour pouvoir mener à bien le projet de recherche. Une inscription au passage MSc-PhD sera envisagée en fonction du background du candidat.
Apply
Close
Vous avez déjà un compte ?
Nouvel utilisateur ?