Stage post-doctoral: Réservoirs du VIH et stratégies d'éradication / Post-Doc position: HIV reservoirs and eradication strategies
| | | |
| --- | --- | --- |
| ABG-112210 | Job | Junior |
| 2023-03-17 | Fixed-term 36 Month | > €45,000 and < €55,000 annual gross |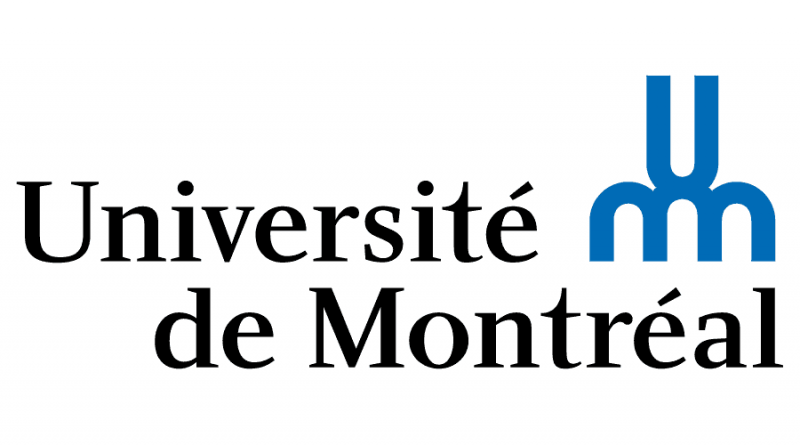 Université de Montréal
Health, human and veterinary medicine
HIV, reservoir, T cells, latency, virology, immunology
Employer
Le laboratoire du Dr Nicolas Chomont au Centre de recherche du Centre hospitalier de l'Université de Montréal (CRCHUM) est à la recherche de candidats pour un poste de post-doctorant dans les domaines des réservoirs du VIH et des stratégies d'éradication.
Le CHUM et son centre de recherche (CRCHUM) est l'un des plus importants centres de recherche en milieu hospitalier en Amérique du Nord. Avec plus de 1800 employés, dont 500 chercheurs, le CRCHUM est un centre d'excellence où le savoir, l'expertise et l'innovation coexistent au bénéfice des patients. Ses chercheurs et étudiants adoptent une approche globale qui intègre tout le continuum de la recherche, de la recherche fondamentale à la recherche sur la santé des populations en passant par la recherche clinique. Plusieurs percées réalisées au fil des ans ouvrent la voie à de nouvelles pistes pour améliorer le diagnostic et le traitement des maladies.
The laboratory of Dr Nicolas Chomont at the Research Center of the Centre hospitalier de l'Université de Montréal (CRCHUM) is seeking applicants for a post-doc position in the fields of HIV reservoir and eradication strategies.
The CHUM and its research center (CRCHUM) is one of the largest hospital-based research centers in North America. With more than 1,800 employees, including 500 researchers, the CRCHUM is a centre of excellence where knowledge, expertise and innovation coexist for the benefit of patients. Its researchers and students adopt a global approach that integrates the entire research continuum, from basic research to population health research and clinical research. Several breakthroughs made over the years are paving the way for new avenues to improve the diagnosis and treatment of diseases.
Position and assignments
Nous recherchons un stagiaire post-doctoral très motivé qui s'intéresse à la mémoire immunologique, aux réservoirs viraux et à la recherche translationnelle.
Nos travaux visent à identifier les tissus et les cellules dans lesquels le VIH persiste pendant les thérapies antirétrovirales afin de les cibler spécifiquement et éventuellement d'éradiquer le virus. Notre approche est à la fois immunologique (rôle des cellules T CD4+ mémoires) et virologique (mécanismes moléculaires de la latence du VIH). La plupart de nos travaux sont réalisés sur des échantillons (sang, biopsies de l'intestin et des ganglions lymphatiques) provenant de personnes vivant avec le VIH.
We are looking for a highly motivated post-doctoral candidate who is interested in immunological memory, viral reservoirs, and translational research.
Our work is aimed at identifying the tissues and cells in which HIV persists during antiretroviral therapy to specifically target them, and possibly eradicate the virus. Our approach is both immunological (role of memory CD4 + T cells) and virological (molecular mechanisms of HIV latency). Most of our work is performed on samples (blood, biopsies of the intestine and lymph nodes) from people living with HIV.
Geographic mobility:
International
Profile
Doctorat en microbiologie / immunologie ou biologie moléculaire (ou équivalent)
Solides connaissances en virologie du VIH et/ou en immunologie humaine
Expertise en culture cellulaire et/ou en biologie moléculaire et/ou en cytométrie de flux
Une expertise en bioinformatique (séquençage de nouvelle génération) est un atout.
PhD in Microbiology / Immunology or Molecular Biology (or equivalent)
Strong knowledge in HIV virology and / or human immunology
Expertise in cell culture and / or molecular biology and / or flow cytometry
Expertise in bioinformatics (next generation sequencing) is an asset.
Goals
Développer un projet de recherche innovant et compétitif dans le domaine des réservoirs du VIH.
Contribuer au programme de recherche développé dans le laboratoire du Dr Chomont en concevant et en réalisant des expériences, en développant de nouvelles pistes de recherche et en publiant dans des revues scientifiques.
Contribuer à la vie scientifique et académique du laboratoire.
Participer à des conférences nationales et internationales afin de diffuser les résultats de ses recherches.
Develop an innovative and competitive research project in the field of HIV reservoirs.
Contribute to the research program developed in the Chomont lab by designing and performing experiments, developing novel research avenues and publishing in scientific journals.
Contribute to the scientific and academic life of the lab.
Participate national and international conferences to disseminate its research results.
Apply
Close
Vous avez déjà un compte ?
Nouvel utilisateur ?