Jeune Chercheur R&D matériaux / chimie / recyclage (H/F)
| | | |
| --- | --- | --- |
| ABG-116388 | Job | Any |
| 2023-10-27 | Permanent | > €35,000 and < €45,000 annual gross |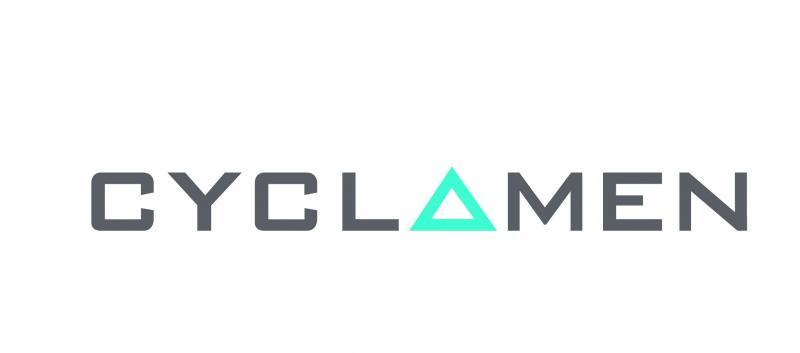 Cyclamen
- Grand Est - France
docteur, R&D, recyclage, métaux, métallurgie, aluminium, chimie des matériaux
Employer
L'ABG accompagne la PME Cyclamen dans le recrutement d'un-e Jeune Chercheur R&D, en CDI.
Cyclamen est une PME industrielle française labellisée French Tech et positionnée à la frontière entre le TP et le traitement des déchets et la métallurgie. Innovante dans le recyclage, elle exploite une nouvelle usine high tech de tri des métaux non-ferreux en France.
Leur métier est d'extraire des matières premières métalliques (aluminium, alliages cuivreux...) issues des mines urbaines, et de remettre ces matériaux dans l'économie circulaire après purification et tri et suivant le cahier des charges exigeant de ses clients.
Cyclamen affiche de grandes ambitions ! Leur avance technologique et leur adaptabilité permettent de fortement et rapidement progresser, grâce aux équipes collaboratives, créatives et passionnées. Leurs efforts ont permis de rejoindre les 48 startups nationales issus des 5 capitales French Tech pour intégrer le programme Scale-Up Excellence 2023.
Aujourd'hui, Cyclamen fait partie des 9 sociétés lauréates de la région Grand-Est.


---


ABG helps Cyclamen company to recruit a young R&D researcher for a permanent contract.
Cyclamen is a French company with the French Tech label, at the crossroads between public works, waste treatment and metallurgy. Innovative in recycling, Cyclamen has an high-tech factory in non-ferrous metal in France.
The aim of this company is to extract metallic raw materials (aluminum, copper alloys...) from urban mines, and to return these materials to the circular economy after purification and sorting, in line with the specifications of the customers.
Cyclamen has big ambitions ! Their technological lead and their adaptability enable them to make strong and rapid progress. They have collaborative, creative and passionate team. Their efforts have allowed them to join the 48 national startups issued from 5 French Tech capitals in order to integrate the Scale-Up Excellence 2023 program.
Today, Cyclamen is one of the 9 winning companies in the « Grand-Est region » (France).
Position and assignments
Sous la responsabilité du Directeur Technique, vous développerez des nouvelles qualités de produits, au premier rang desquels l'aluminium.
Votre mission principale sera de réussir à augmenter la qualité des aluminiums produits à partir des matières de récupération, exclusivement post-consommation, en optimisant voire en complémentant les étapes de tri, afin d'accéder à des niveaux de réemploi plus élevés pour cette matière.
Au sein de l'équipe constituée de 2,5 personnes, vous travaillez également en collaboration avec les autres services (process, production, commerce) afin de mener à bien cette mission.
Vous pourrez être amené à intervenir dans le domaine de la production de l'exploitation (contact avec les exploitants, assurance/contrôle qualité, réglage des machines de production...).
En fonction de votre évolution, la gestion opérationnelle du laboratoire pourra vous être confiée.


---


Under the responsibility of the Technical Director, you will develop new product qualities, primarily about aluminum.
Your main mission will be to successfully increase the quality of aluminum produced from recycled materials, exclusively post-consumer, by optimizing and complementing the sorting stages, in order to achieve higher levels of reuse for this material.
The team is composed of 2.5 persons. You will also work in collaboration with other departments (process, production, sales) to successfully complete your main mission.
You may be required to work in the production area (contact with operators, quality assurance/control, setting up production machines....).
Depending on your future progress, you may also have the responsability of the operational management of the laboratory.
Geographic mobility:
No business trip
Profile
Titulaire d'un doctorat dans le domaine de la métallurgie (métaux, recyclage des métaux...) et/ou en chimie des matériaux.
Vous êtes rigoureux/se et minutieux/se dans votre démarche et vos analyses, pragmatique.
Vous êtes également autonome, avec un esprit entrepreneurial, inventif/ve et proactif/ve dans la recherche de solutions.
Vous possédez idéalement une bonne connaissance de l'aluminium, des traitements mécaniques et des procédés thermiques de transformation…
Fortement intéressé/e par l'environnement et le recyclage, vous souhaitez donner du sens à vos actions professionnelles en participant au service du développement durable pour la qualité de vie et en intégrant une PME en très forte croissance dans un métier d'avenir.
Vous avez hâte de mettre en pratique votre maîtrise de la recherche et de participer à la réalisation de vos idées.
Ce poste doit être le premier CDI signé depuis votre doctorat.


---


You have a PhD in metallurgy (metals, metal recycling...) and/or in material chemistry.
You are rigorous and meticulous in your approach and your analysis, and you are pragmatic.
You are also autonomous, entrepreneurial, inventive and proactive in order to find solutions.
Ideally, you have good knowledge of aluminum, mechanical treatments and thermal transformation processes...
Your are strongly interested in the environment and recycling, you want to have a job that makes sens by participating in sustainable development and by joining a fast-growing firm.
You're looking forward to put your research skills in practice and to turn your ideas into reality.
This position must be your first permanent contract since obtaining your PhD diploma.
Apply
Close
Vous avez déjà un compte ?
Nouvel utilisateur ?
More information about ABG?
Get ABG's monthly newsletters including news, job offers, grants & fellowships and a selection of relevant events…
They trusted us