Doctorat en Sciences (temps plein)/PhD student in science (Full time)
| | | |
| --- | --- | --- |
| ABG-85523 | Thesis topic | |
| 2019-05-16 | | > €25,000 and < €35,000 annual gross |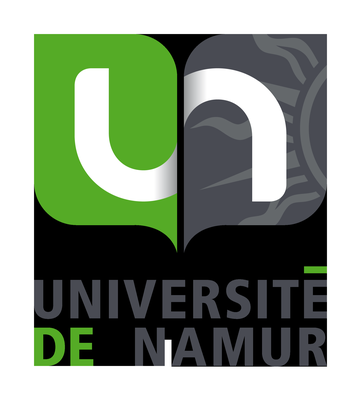 Université de Namur
Doctorat en Sciences (temps plein)/PhD student in science (Full time)
Physics
Biology
Chemistry
rotifères, nanoparticules, irradiateur RX
Topic description
La personne engagée:
• S'engagera à mener une thèse de doctorat au laboratoire LARN;
• Présentera son sujet au FRIA pour assurer le financement de la suite de sa thèse;
• Étudiera l'interaction entre rotifères et nanoparticules d'or ou d'autres métaux identifiés comme présentant un intérêt similaire;
• Évaluera l'effet des nanoparticules dans les cellules somatiques et les cellules germinales des rotifères;
• Irradiera les échantillons à l'aide de l'accélérateur de particules et l'irradiateur RX de l'UNamur (protons, rayons X) et identifiera un éventuel effet radiosensibilisant;
• Étudiera la survie et la fertilité de rotifères sous ces différentes conditions de stress;
• Évaluera la localisation des nanoparticules par microscopie électronique;
• Conduira des expériences biologiques pour investiguer les mécanismes de résistance en place (qPCR, RNA seq, activité enzymatique, protéomique).
---
The applicant should:
• Commit to conducting a PhD thesis at the LARN laboratory;
• Present his subject to FRIA to provide funding for the continuation of his thesis;
• Study the interaction between rotifers and gold nanoparticles or other metals presenting a similar interest;
• Evaluate the effect of nanoparticles in somatic cells and rotifer germ cells;
• Irradiate samples using the particle accelerator and the UNamur X-ray irradiator (protons, X-rays) and identifying a possible radiosensitizing effect;
• Study the survival and fertility of rotifers under different stress conditions;
• Assess of the location of nanoparticles by electron microscopy;
• Conduct biological experiments to investigate resistance mechanisms in place (qPCR, RNAseq, enzymatic activity, proteomics).
Funding category
Other public funding
Funding further details
Bourse FNRS-FRIA
Presentation of host institution and host laboratory
Université de Namur
Le laboratoire d'Écologie et Génétique Évolutive (LEGE), en collaboration avec le Laboratoire d'Analyses par Réactions Nucléaires (LARN), conduit un projet de recherche sur la résistance aux conditions extrêmes de microorganismes (rotifères), comme celles trouvées dans l'environnement de la station spatiale internationale (radiations variées (rayons gamma, particules chargées, UV), exposition au vide, etc..). Dans ce cadre, les rotifères sont irradiés sur terre et dans un module de la station spatiale. En outre, ces rotifères présentent des défenses anti-oxydantes hors du commun. Le LARN a également montré que les nanoparticules d'or utilisées in vitro augmentent le stress oxydatif dans des cellules humaines. L'interaction entre nanoparticules d'or et rotifères n'a pas encore été étudiée.
--
The Laboratory of Evolutionary Genetic and Ecology (LEGE), in collaboration with the Laboratory of Analysis by Nuclear Reaction (LARN), is carrying out a research project on micro-organisms (rotifers) resistance to the environment of the international space station (ISS) (gamma rays, charged particles, UV, vacuum exposure, etc.). In this context, rotifers are irradiated on ground and will be stored in a module outside ISS. In addition, these rotifers have outstanding anti-oxidant defenses. Moreover in a previous research, the LARN has also shown that gold nanoparticles used in vitro increase oxidative stress in human cells. The interaction between gold nanoparticles and rotifers has not yet been studied.
Candidate's profile
PROFIL
Diplôme
Vous êtes titulaire d'un master en physique, chimie, biologie, biochimie ou pharmacie.
Compétences et qualités requises
Vous disposez des compétences et qualités suivantes:
• Expérimentateur,
• Bonnes connaissances dans le domaine des radiations ou de la science des matériaux,
• Intérêt pour les radiations spatiales,
• Intérêt pour la biologie des organismes,
• Esprit d'analyse et de synthèse,
• Adaptation et organisation,
• Connaissance de l'anglais.
Atouts supplémentaires:
• Aisance relationnelle,
• Expérience préliminaire sur d'autres dispositifs d'irradiation,
• Expérience en culture cellulaire et/ou d'organismes,
• Expérience en génomique et/ou transcriptomique ainsi que des différents outils de bioinformatique associés,
• Bonnes connaissances en chimie organique.
___
PROFILE
Diploma
Applicant should have a master degree in physics, chemistry, biology, biochemistry or pharmacy.
Skills and qualities
Candidate should:
• Be experimenter,
• Have a good knowledge in the field of radiation or materials science,
• Have an interest in space radiation,
• Have an interest in the biology of organisms,
• Have an analytical and synthetical mind,
• Be well-organized and adaptable,
• Be able to speak fluently in English.
Additional assets:
• Interpersonal skills,
• Preliminary experience on other irradiation devices,
• Have experience in cell culture and/or organisms,
• Have experience in genomics and/or transcriptomics and related bioinformatics tools,
• Have a good knowledge in organic chemistry.
Application deadline
2019-06-16
Apply
Close
Vous avez déjà un compte ?
Nouvel utilisateur ?
More information?
Get ABG's monthly newsletters including news, job offers, grants & fellowships and a selection of relevant events…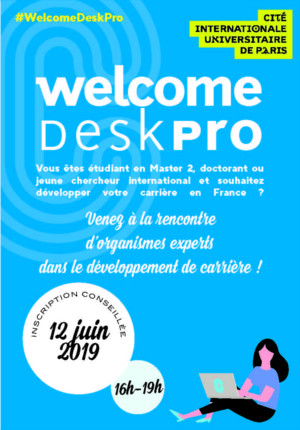 They trusted us