Les LIs biosourcés comme boosters verts pour l'intensification de la dégradation ultrasonore de POPs : synthèse, caractérisation, stabilité et réactivité sous ultrasons
| | | |
| --- | --- | --- |
| ABG-85525 | Thesis topic | |
| 2019-05-16 | | < €25,000 annual gross |
GRENOBLE - Auvergne-Rhône-Alpes - France
Les LIs biosourcés comme boosters verts pour l'intensification de la dégradation ultrasonore de POPs : synthèse, caractérisation, stabilité et réactivité sous ultrasons
Chemistry
Process engineering
ultrasons, liquides ioniques biosourcés, polluants organiques persistants, dégradation, intensification
Topic description
Synthèse et caractérisation de liquides ioniques bio-sourcés, ICMR
Etude de la stabilité/dégradation de ces liquides ioniques sous irradiation ultrasonore à plusieurs fréquences, LRP.
Identification et toxicité des sous-produits de dégradation, ICMR-LRP
Dégradation renforcée d'un polluant organique réfractaire (avec molécule pharmaceutique ou pesticide modèle) en phase aqueuse avec les liquides ioniques biosourcés comme boosters chimiques. LRP
Funding category
Public funding alone (i.e. government, region, European, international organization research grant)
Funding further details
Presentation of host institution and host laboratory
Univ Grenoble Alpes
Dates et localisation
A partir d'octobre 2019.
Ce doctorat sera effectué au Laboratoire Rhéologie et Procédés (compétences fortes en sonochimie) de l'Université Grenoble-Alpes, en collaboration avec l'équipe systèmes biosourcés appliqués à l'Environnement (compétences fortes en synthèse de liquides ioniques biosourcés), du laboratoire le laboratoire ICMR (Univ Reims Champagne-Ardennes).
Candidate's profile
Le ou la candidat(e) devra avoir un niveau bac + 5 avec une spécialité en génie des procédés et/ou en chimie.
Des connaissances en chimie analytique seront un plus. Cette thèse se déroulera sur les deux sites de Reims et de Grenoble avec des séjours alternatifs mais peu répétitifs.
Quelques connaissances en biologie seraient un plus pour faire une étude complémentaire en toxicité/écotoxicité.
Des qualités rédactionnelles alliées à une certaine autonomie seraient indispensables ainsi que la maîtrise de l'anglais.
Un apprentissage aux appareillages ultrasonores et microondes sera nécessaire pour mener à bien ce projet.
Application deadline
2019-05-28
Apply
Close
Vous avez déjà un compte ?
Nouvel utilisateur ?
More information?
Get ABG's monthly newsletters including news, job offers, grants & fellowships and a selection of relevant events…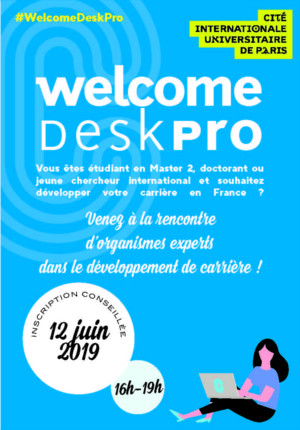 They trusted us