Optical Networks researcher (permanent position)
| | | |
| --- | --- | --- |
| ABG-85536 | Job | Any |
| 2019-05-16 | Permanent | Salaire à négocier |

Nokia Bell Labs France
Nozay - Ile-de-France - France
Employer
Nokia is providing Software, IT equipment and Services at the cutting edge of technology and adaptable to all types of Networks. Nokia is the only one on the market to hold technological promise made possible by the 5G, Cloud and Internet Objects toward service providers, governments and large companies. To meet the needs of customers spread over 100 countries, our scientists and engineers are constantly innovating and developing future technologies that significantly transform the way people and objects interact.
Powered by the innovation of Nokia Bell Labs, the company is at the forefront of creating the technologies that are increasingly at the heart of our connected lives. Nokia Bell Labs mission is to define the future of communications and networking and deliver disruptive innovations that redefine human existence and business realities. Within Bell Labs, the "Smart Network Fabric" research lab investigates forward-looking research activities for future optical networks.
Position and assignments
Role description
ASSIGNMENT
Study possibilities of putting into practice new knowledge, new hardware or processes for designing or making new products or develop new methods
Draw up a research report or sometimes an experimental prototype to hand over to product development departments (software or hardware)
MAIN ACTIVITIES
Study the literature within the designated research field
Imagine and organize the types of experiments to carry out as well as the methods and procedure to put into practice. Conduct the experiments, analyze and interpret the results
Draw up an overall plan or a rough diagram of the technique or product. Draw up the study report or, possibly, the experimental prototype
Participate in frequent meetings to promote the research product he contributed to, together with other specialized research engineers and laboratory experts
Contribute to technical and scientific communication of his laboratory work by publishing articles and participating in thematic national or international conferences
Maintain close connection with other departments of his company, and especially with researchers specialized in other fields than his own
Keep permanent contact with the research project manager and the laboratory experts
May coordinate the technicians' activities
Keep contact with researchers from other research centers in France or abroad
Geographic mobility:
International
Profile
Qualifications
Ph.D. degree from an Computer Engineering / Computer Science school
Basic understanding of telecommunication networks or data center networks
Demonstrated excellent research track on a networks-related field (optical networks, data center networks, IP networks, SDN, design, operation, control, performance evaluation, etc.)
Strong written and spoken communications skills and the ability to participate in robust discussions in English are required and depending on the selected research topic.
Apply
Close
Vous avez déjà un compte ?
Nouvel utilisateur ?
More information?
Get ABG's monthly newsletters including news, job offers, grants & fellowships and a selection of relevant events…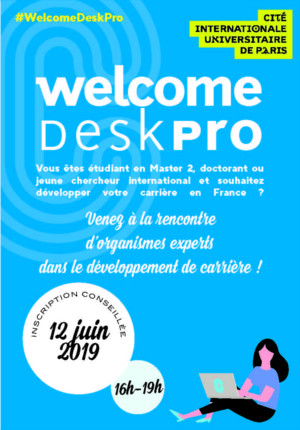 They trusted us