Etudes numérique et expérimental d'écoulements cycloniques. Application à la dépollution d'air
| | | |
| --- | --- | --- |
| ABG-86508 | Thesis topic | |
| 2019-07-12 | | > €25,000 and < €35,000 annual gross |

Université Polytechnique des Hauts de France
Valenciennes - Les Hauts de France - France
Etudes numérique et expérimental d'écoulements cycloniques. Application à la dépollution d'air
CFD, particules, écoulement cyclonique
Topic description
Ce sujet de thèse répond à la demande de STIVENT INDUSTRIE, spécialisée dans la conception, la fabrication et l'installation d'équipements de traitement et de dépoussiérage industriel.
L'ensemble de ces produits nécessite l'emploi de filtres de tailles importantes dont le démantellement et le recyclage s'avèrent être deux tâches régulières et délicates.
Afin de limiter l'encrassement des filtres, et donc de réduire la fréquence de maintenance et de limiter la pollution engendrée par le démantellement, une solution consiste à effectuer une étape de pré-filtrage grâce à un séparateur gaz-solide de type séparateur cyclonique.
L'objectif de la thèse sera d'effectuer une étude d'optimisation du séparateur cyclonique. Cette étude numérique sera effectuée avec le logiciel OpenFOAM. Le verrou principal sera la détermination du modèle permettant de représenter fidèlement la dynamique des particules considérées. Une étude expérimentale est également prévue dans le but de valider l'efficacité du séparateur.
Funding category
Public/private mixed funding
Funding further details
Presentation of host institution and host laboratory
Université Polytechnique des Hauts de France
Le Laboratoire d'Automatique, de Mécanique et d'Informatique Industrielles et Humaines est une unité mixte de recherche entre l'Université Polytechnique des Hauts de France (UPHF) et le Centre National de la Recherche Scientifique (CNRS). Le LAMIH est organisé en 4 départements disciplinaires bien identifiés : Automatique, Mécanique, Informatique, Science de l'Homme et du Vivant (SHV).
Le candidat sera accueilli dans la division fluide du département de mécanique.
PhD title
Doctorat en sciences pour l'ingénieur, spécialité mécanique
Country where you obtained your PhD
France
Institution awarding doctoral degree
UPHF
Graduate school
EDSPI
Candidate's profile
Formation :
master ou ingénieur en mécanique
Compétences requises :
modélisation d'écoulements turbulents, programmation
Logiciels et outils :
OpenFOAM, python

Application deadline
Apply
Close
Vous avez déjà un compte ?
Nouvel utilisateur ?
More information?
Get ABG's monthly newsletters including news, job offers, grants & fellowships and a selection of relevant events…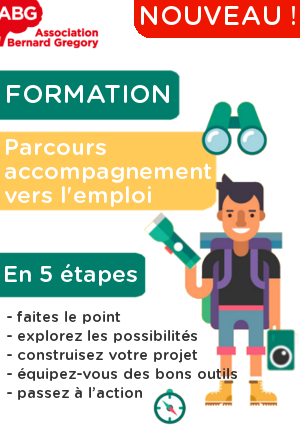 They trusted us