Directeur R&D fibres ignifugées / R&D Manager flame-resistant fibres h/f
| | | |
| --- | --- | --- |
| ABG-88400 | Job | Senior |
| 2019-11-08 | Permanent | > €75,000 annual gross |

Cabinet WELCKER
COLMAR - Grand Est - France
Process engineering
Materials science
chimie, textile, feu, Ignifugation, polymères, retard au feu, index limite d'oxygène (LOI), norme textile, calorimètre à cône, mélanges maitres ou master batch, extrusion, caractérisations thermiques, propriétés mécaniques, spectroscopie, polymer fireproofing, fire retardant, Limiting Oxygen Index(LOI), textile standard, standard cone calorimeter, master batch, extrusion, thermal characterisation, mechanical properties, spectroscopy
Employer
WELCKER RESOURCES PARTNER est un Cabinet de Recrutement dédié aux Ingénieurs, Cadres et Dirigeants de l'Industrie et du Numérique. Notre client est l'héritier d'une longue tradition industrielle de la chimie pour le textile en Alsace, créateur d'une matière première très appréciée de ses utilisateurs finaux professionnels pour sa très haute performance combinant protection maximale et confort extrême. L'entreprise est engagée dans une profonde transformation de son organisation afin de conforter sa place de leader sur ce marché d'expert, et cherche à s'adjoindre aujourd'hui les compétences de son nouveau Directeur Recherche et Développement h/f.
Our customer is heir to a long industrial tradition of textile chemistry in the Alsace region. The company created a raw material much appreciated by its professional users, being ultra-performing, highly protective and extremely comfortable. The company is conducting a deep transformation of its organization, in order to strengthen its leadership position on this specialized market. To do so, it is seeking to appoint the competence of a new Research and Development Manager.
Position and assignments
Vous supervisez ainsi les départements R&D et Contrôle-Qualité, soit une dizaine de collaborateurs de niveaux opérateurs à docteurs. Vous répondez à l'objectif de renforcer la compétitivité de l'entreprise sur son marché, d'améliorer ainsi son efficacité et sa profitabilité en proposant de manière proactive et permanente une optimisation, en termes de qualité, de coût et d'efficacité du processus d'ingénierie et de fabrication, de la sélection des matières premières jusqu'aux différentes étapes de production.
Vous présentez à cette fin un plan de recherche et développement déclinable à court, moyen et long terme incluant objectifs, moyens, partenaires, investissements, ressources ... Vous pilotez le process d'innovation et d'amélioration continue, en mobilisant les acteurs internes (tels que le service marketing, les ventes, la production) et externes (clients, institutionnels, écoles, centres de recherches, financeurs publics et privés ...). Vous menez une veille permanente sur l'enjeu des matières premières, de leur identification et à leurs sources en passant par leur approvisionnement et leur efficacité technique. Animateur de votre service, vous favorisez le développement des compétences, l'esprit d'initiative et de créative, le respect des référentiels qualité et sécurité et créez un état d'esprit plaçant le service client comme le vecteur de réussite.
You will supervise the R&D and Quality Control departments, which means approximately 10 colleagues, ranging from operators to doctors. You will pursue the aim of reinforcing the company's competitivity on its market, of improving its efficiency and profitability. To do so, you will pro-actively and constantly suggest ways of optimizing the engineering and manufacturing process, in terms of quality, cost and efficiency, from raw material selection up to the various production stages.
For this purpose, you will submit a research and development plan, available over the short, medium and long term. This plan will include goals, means, project partners, investments, resources, etc. You will drive the process of innovation and continuous improvement, by mobilising the internal actors (Marketing, Sales, Production), as well as the external ones (customers, institutional players, schools, research centres, publics and private financial backers, etc.). You will keep a permanent watch on raw materials : identification, sources, supply and technical efficiency. You will lead your team and encourage skill development, spirit of initiative and creativity, in compliance with the company's quality and safety guidelines. You will help create a mind-set which places customer service at the heart of success.
Geographic mobility:
International
Profile
Pour relever ces défis humains et technologiques, nous nous adressons à un spécialiste de la chimie macromoléculaire, particulièrement de la fibre polyamide-imide, classée dans la famille des méta-aramides. Titulaire d'un doctorat en chimie des polymères, vous disposez d'un solide bagage intellectuel, technique et métier acquis au cours d'une expérience appliquée à l'industrie. Vous avez dirigé un service de recherche et développement pendant une dizaine d'années, qui a nourrit vos ambitions professionnelles sur la notion d'expertise technique, d'amélioration continue et d'innovation. Vous percevez votre rôle comme celui d'un catalyseur et d'un facilitateur, acteur central de la conduite du changement, et responsable de l'animation de projets scientifiques et techniques pluridisciplinaires. Disposant clairement d'une forte sensibilité au business, vous portez une vision d'entrepreneur s'exprimant par vos qualités de décideur, votre charisme et votre leadership. Un anglais de très bon niveau (C1 minimum) est exigé pour le poste.
Pour information, l'entreprise dispose d'un parc matériel de laboratoire de premier plan, et investit régulièrement sur son outil de production afin de le moderniser. Elle a passé avec succès la certification ISO 9001 version 2015 en moins de 6 mois. En outre, l'entreprise a des projets d'expansion, notamment à l'international, qui vont intéresser l'évolution d'un candidat de valeur.
Package de rémunération complet et attractif comprenant rémunération sur 13 mois, variable pouvant atteindre 20% de la rémunération, participation, intéressement et avantages sociaux.
#tags : Ignifugation des polymères, retard au feu, index limite d'oxygène (LOI), norme textile, calorimètre à cône, mélanges maitres ou master batch, extrusion, caractérisations thermiques, propriétés mécaniques, spectroscopie ...
To tackle this human and technological challenge, we are looking for a specialist in macromolecular chemistry, specifically in polyamide-imide fibre, classified within the meta-aramid family. You have a Ph.D in polymer chemistry, you also have a strong technical and professional background, acquired during some practical experience in industry. You have run a R&D department for 10 years, which added to your professional goals in terms of technical expertise, continuous improvements and innovation. You define yourself as a catalyst and a facilitator, as a key player in change management, also in charge of multidisciplinary scientific and technical project management. You are definitely business-oriented, and you will bring your entrepreneurial vision as a decision-maker, thanks to your charisma and leadership. You must be fluent in English (C1 level at least).
For your information, the company owns the most up to date laboratory equipment, and continually invests in its production facilities, in order to upgrade them. It passed the ISO 9001 version 2015 certification in less than 6 months. Furthermore, the company plans to expand, including internationally, which will attract a prime candidate.
The global compensation package is very attractive and includes a salary over a 13-month period, and variable pay which can go up to 20% of the remuneration, as well as profit-sharing, bonus and social benefits.
#tags : polymer fireproofing, fire retardant, Limiting Oxygen Index(LOI), textile standard, standard cone calorimeter, master batch, extrusion, thermal characterisation, mechanical properties, spectroscopy
...
Apply
Close
Vous avez déjà un compte ?
Nouvel utilisateur ?
More information?
Get ABG's monthly newsletters including news, job offers, grants & fellowships and a selection of relevant events…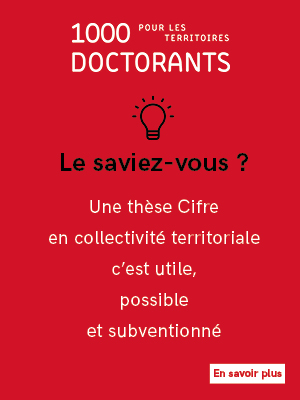 They trusted us