Coordination des réponses physiologiques de l'orge a plusieurs stress par l'acide abscissique
| | | |
| --- | --- | --- |
| ABG-92797 | Thesis topic | |
| 2020-06-29 | | < €25,000 annual gross |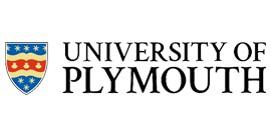 University of Plymouth
Plymouth - United Kingdom
Coordination des réponses physiologiques de l'orge a plusieurs stress par l'acide abscissique
stress, céréales, signalisation
Topic description
Les pertes de récolte causées par les stress climatiques et les herbivores font parties des pressions principales sur la sécurité alimentaire dans le monde et vont probablement augmenter en raison du dérèglement climatique. Bien que les réponses des plantes aux stress aux niveaux moléculaire et physiologique soient bien étudiées dans des laboratoires en conditions contrôlées, il est pour l'instant difficile de traduire ces connaissances pour améliorer la stabilité du rendement face à des contraintes environnementales en champ. Tout particulièrement, les réponses physiologiques des espèces cultivées à des associations de plusieurs stress environnementaux et de fluctuations climatiques sont encore très mal comprises. Le but de cette thèse est de comprendre le rôle de l'hormone végétale acide abscissique (ABA) dans la coordination des réponses métaboliques et de la croissance des plantes en réponse à des stress simultanés et des fluctuations climatiques chez l'orge. L'étudiant en thèse conduira des expériences en extérieur et en serre et utilisera un mutant de l'orge déficient dans la production d'ABA pour évaluer le rôle de cette hormone dans le contrôle du développement et de la synthèse de metabolites en conditions de sècheresse seule ou associée à d'autres stress (compaction du sol et interaction avec des herbivores). Les données obtenues seront utilisées pour modéliser les réponses physiologiques aux stress et à des facteurs environnementaux fluctuants, en adaptant une méthode déjà développée dans l'équipe.
Funding category
Public funding alone (i.e. government, region, European, international organization research grant)
Funding further details
Financement de trois ans
Presentation of host institution and host laboratory
University of Plymouth
L'université de Plymouth est une des plus grandes du Royaume-Uni avec environ 27000 étudiants. Elle est reconnue pour le support qui est apporté à ses étudiants. Le département de Sciences Biologiques et Marines (School of Biological and Marine Sciences) comprend plus de 80 enseignants-chercheurs spécialistes dans une grande variété de domaines allant des effets du changement climatique à la pollution marine par les micro-plastiques.
PhD title
PhD
Country where you obtained your PhD
United Kingdom
Institution awarding doctoral degree
Plymouth University
Graduate school
Candidate's profile
Les candidats doivent être titulaires d'un master en biologie et avoir des connaissances approfondies en physiologie végétale et biologie moléculaire, être capable de mener des expériences de façon indépendante et en équipe et maitriser l'anglais à l'écrit et à l'oral. Une expérience dans l'utilisation de R pour des tests statistiques, la génération de graphiques ou la modélisation serait particulièrement appréciée.
Les étudiants qui ne viennent pas de l'Union Européenne devront s'acquitter de frais de scolarité qui ne sont pas couverts par la bourse doctorale.
Application deadline
2020-07-31
Apply
Close
Vous avez déjà un compte ?
Nouvel utilisateur ?
More information?
Get ABG's monthly newsletters including news, job offers, grants & fellowships and a selection of relevant events…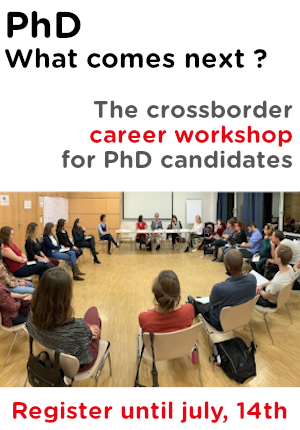 They trusted us