Position post-doctorale Biologie Végétale
| | | |
| --- | --- | --- |
| ABG-93079 | Job | Confirmed |
| 2020-08-04 | Fixed-term 12 Month | > €25,000 and < €35,000 annual gross |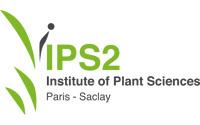 Institut des Sciences des Plantes - Paris-Saclay
Orsay - Ile-de-France - France
Employer
L'activité s'exercera au sein de l'Institut des Sciences des Plantes-Paris-Saclay (IPS2), localisé sur le campus de l'Université Paris-Saclay à Orsay (91). L'objectif principal de l'Institut est de mieux comprendre les mécanismes génétiques et moléculaires qui contrôlent la croissance de la plante et leurs régulations par les signaux endogènes et exogènes d'origine biotique et abiotique.
Les missions du post-doctorant s'inscriront dans le cadre des activités de l'équipe « Flower and carpel development» et seront focalisées sur l'étude et l'amélioration d'une plante à parfum, dirigée par le Dr. Abdelhafid Bendahmane, au sein du département « Plant Development » de l'Institut.
Position and assignments
L'objectif principal de l'équipe « Flower and carpel development» est d'utiliser les outils de génétique forward et reverse afin d'isoler et de caractériser des gènes d'intérêts agronomiques chez différentes espèces cultivées. Deux principaux outils sont exploités: le clonage positionnel et le TILLING.
Le post-doctorant aura donc pour mission :
i. D'identifier des gènes candidats .
ii. De réaliser des bio-analyses et analyses transcriptomiques de ces gènes.
iii. De réaliser la validation fonctionnelle de ces gènes en utilisant l'outil TILLING disponible dans l'équipe.
iv. De valider les phénotypes par des études agronomiques et analytiques (GC-MS).
v. De coordonner des tests de production.
Geographic mobility:
No business trip
Profile
Connaissances en biologie végétale, biologie moléculaire et métabolisme secondaire.
Maîtrise des techniques de biologie moléculaire.
Connaissances en bio-informatique appréciées.
Anglais lu et écrit.
Rigueur, autonomie, aptitude à travailler en équipe.
Apply
Close
Vous avez déjà un compte ?
Nouvel utilisateur ?
More information?
Get ABG's monthly newsletters including news, job offers, grants & fellowships and a selection of relevant events…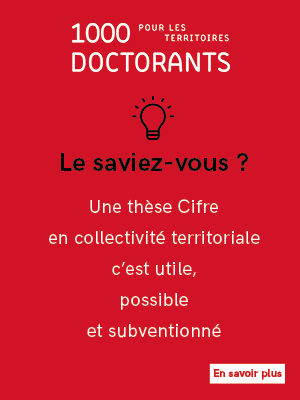 They trusted us