Cadre Expert.e en développement de procédés Antibody Drug Conjugates / Senior Scientist in ADC Process Development
| | | |
| --- | --- | --- |
| ABG-93123 | Job | Any |
| 2020-07-31 | Permanent | Salaire à négocier |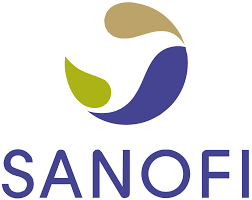 SANOFI
Vitry-sur-Seine - Ile-de-France - France
Biochemistry
Biotechnology
ADC, Antibody Drug Conjugates, Process Development
Employer
(English version at the end)
La vocation de Sanofi est d'accompagner celles et ceux confrontés à des difficultés de santé. Entreprise biopharmaceutique mondiale spécialisée dans la santé humaine, nous prévenons les maladies avec nos vaccins et proposons des traitements innovants. Nous accompagnons tant ceux qui sont atteints de maladies rares, que les millions de personnes souffrant d'une maladie chronique.
Sanofi et ses plus de 100 000 collaborateurs dans 100 pays transforment l'innovation scientifique en solutions de santé partout dans le monde.
Sanofi, Empowering Life, donner toute sa force à la vie.
Contexte du poste:
Sanofi est impliqué dans le développement d'une nouvelle classe de médicaments, les immunoconjugués (antibody drug conjugates, ADC) qui ont pour but de délivrer sélectivement une molécule cytotoxique aux cellules cancéreuses. Ils combinent à la fois la vectorisation et la médecine personnalisée. Il y a actuellement 8 ADC commerciaux. Ces produits devraient représenter un marché de plusieurs milliards de dollars d'ici 2023.
Sanofi a actuellement un produit en Phase 3 ainsi qu'un portfolio en recherche amont dont la stratégie a été présentée à l'ASC0 2020 (R&D Event).
Les ADC sont issus de la modification chimique d'un anticorps via le greffage de molécules actives par l'intermédiaire d'un agent de liaison. Le procédé de fabrication (réactions chimiques et étapes de purifications) doit donc être maîtrisé à chaque niveau afin de garantir la reproductibilité des lots et la comparabilité lors des changements de procédé. Le produit conservant les propriétés d'un anticorps, ce sont donc des techniques de purification de protéine Down Stream Processing (biochromatographie et filtration à flux tangentiel) qui sont utilisées.
L'équipe développement des procédés ADC est basée à Vitry sur Seine près de Paris, dans le centre de recherche expert en oncologie centre de recherche expert en oncologie et à proximité des équipes de développement des anticorps, des molécules cytotoxiques et des linkers. Cette équipe est une unité unique au sein du groupe Sanofi. Elle est à l'interface de la R&D et de la production commerciale. La vocation de l'équipe est la mise en place de procédés de fabrication extrapolable à large échelle pour la fabrication de lots cliniques de protéines modifiées. Cette équipe travaille dans un environnement multidisciplinaire et international (Analystes, Production de protéine, Dossier et Réglementaires, Pilote de fabrication).
English version:
Sanofi is a global life sciences company committed to improving access to healthcare and supporting the people we serve throughout the continuum of care. From prevention to treatment, Sanofi transforms scientific innovation into healthcare solutions, in human vaccines, rare diseases, multiple sclerosis, oncology, immunology, infectious diseases, diabetes and cardiovascular solutions and consumer healthcare. More than 110,000 people at Sanofi are dedicated to make a difference on patients' daily life, wherever they live and enable them to enjoy a healthier life.
Sanofi is involved in the development of a new class of therapeutic agents, the antibody drug conjugates (ADC) aiming at delivering a highly active molecule to cancer cells. ADC combines personalized medicine and vectorization. Currently 8 ADCs are marketed. ADC field should represent billions $ market in 2023.
Sanofi has currently one candidate in phase 3 clinical study and a research portfolio strategy that was presented at the ASC0 2020 (R&D Event).
ADCs are manufactured by chemical modification of an antibody through a linker molecule allowing attachment of the highly active molecule. The manufacturing process (chemical reactions and purification steps) should be mastered to ensure batch to batch consistency and product comparability when changing process. As the ADC retains the antibody physicochemical properties the purification techniques are alike antibody purification (downstream processing chromatography and tangential flow filtration).
The ADC Conjugation Development team is located near Paris in Vitry-sur-Seine, the oncology expert research site and close to the antibody, highly active molecule and linker development teams. The team is unique within Sanofi and at the interface of R&D and commercial production. The team goal is to deliver a conjugation process which can be transferred to manufacturing facility for clinical studies or commercialization. The team works within a multidisciplinary & international network (Analyst, Manufacturing, Dossier, Regulatory Affairs, Research).
Position and assignments
Contribuer au développement des procédés ADC : synthèse d'anticorps modifiés chimiquement notamment par des cytotoxiques.
Évaluer les voies de synthèses et les procédés sélectionnées dans l'objectif d'une excellence scientifique et de la transposition vers des ateliers de fabrication de lots pour études cliniques.
Définir et optimiser les voies de synthèses ainsi que procédés de purification de protéines (chromatographie, ultrafiltration, diafiltration).
Coordonner et superviser les activités des technicien(ne)s impliqué(e)s dans les différents projets et revoir leurs résultats.
Utiliser la méthodologie de plans d'expériences.
Réaliser des analyses (UV, SEC, cGE, SDS PAGE, HPLC).
Assurer un bon niveau scientifique de l'équipe.
Contribuer au développement de technologies innovantes et superviser les programmes associés.
Rédiger des essais de laboratoire, des protocoles, des rapports d'études pouvant être en anglais et présenter les résultats (en anglais ou en français).
English version:
Contribute to ADC process research & development: deliver a conjugation process scalable to manufacture batches for supplying clinical studies and later commercial product.
Assess selected synthetic route and process to ensure fast development and scalability.
Define & optimize chemical reactions and downstream processing steps (chromatography and tangential flow filtration).
Manage & oversee a team of technicians (incl review of their scientific results).
Use Design of Experiments methodology.
Execute testing (UV, SEC, cGE, SDS PAGE, HPLC).
Contribute ensuring a good scientific level of the ADC team.
Ensure scientific excellence by developing cutting edge technologies and leading corresponding development studies.
Write reports (experiment trials, protocols) & share results (oral presentation). Communication can either be in French or in English.
Geographic mobility:
No business trip
Profile
Doctorat en Chimie Organique avec une expérience dans la chimie des protéines.
Expérience professionnelle (incl post-doctorat) souhaitée d'au moins 2 ans en développement des procédés biochimique ou en biotechnologie. Une connaissance de la méthodologie des Plans d'Expériences ou du Quality by Desing serait un plus.
Une forte implication en laboratoire est nécessaire.
Une bonne maitrise de l'anglais écrit et oral est nécessaire.
Qualités personnelles : Être attiré(e) par le travail technique et la rigueur associée au développement de procédés, esprit ouvert, curiosité, force de proposition dans les activités à mener, travailler en équipe et savoir communiquer.
English version:
Organic chemistry PhD with experience in protein chemistry.
Professional experience (incl postdoc) of at least 2 years in protein chemistry or process development of biologics.
Knowledge of Design od Experiment or Quality by Design methodology would be appreciated.
Strong involvement in the lab mandatory.
Good level in English/French is mandatory.
Being attracted by technical job linked to the process development requirement, open minded, curious, creative force for entrusted activities, teamwork & team spirit, communication skills.
Apply
Close
Vous avez déjà un compte ?
Nouvel utilisateur ?
More information?
Get ABG's monthly newsletters including news, job offers, grants & fellowships and a selection of relevant events…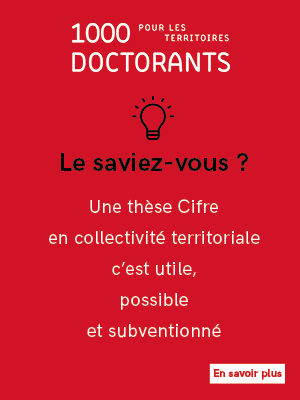 They trusted us