Business Development Associate / Docteur Life Sciences Junior
| | | |
| --- | --- | --- |
| ABG-93187 | Job | Junior |
| 2020-08-05 | Permanent | Salaire à négocier |

HYBRIGENICS SERVICES SAS
EVRY - Ile-de-France - France
Agronomy
Health, human and veterinary medicine
Biotechnologie, Science, Business, Ph D
Employer
Hybrigenics Services est le prestataire R&D de référence pour l'étude des interactions protéine-protéine et petite molécule bioactive - protéine. Nous travaillons avec des chercheurs du monde entier dans tous les secteurs des sciences de la vie (recherche fondamentale, pharmaceutique, cosmétique, agro, ...). Les principaux services que nous offrons sont basés sur la plateforme la plus optimisée de double hybride en levure, ULTImate Y2H™ pour découvrir de nouveaux partenaires protéiques d'une protéine. Nous criblons des banques de cDNA de lignées cellulaires ou tissus hautement complexes. ULTImate YChemH™ est une technique de target deconvolution dédiée à l'identification de cibles (on-/off-targets) de petites molécules bioactives pour élucider le mécanisme d'action et anticiper les effets secondaires de candidats médicament. Hybribody™ est une approche animal-free pour sélectionner et valider des anticorps synthétiques simple chaine. Notre objectif est de répondre aux besoins actuels et futurs de nos clients en développant des solutions innovantes. Nous avons la satisfaction d'être reconnus par nos clients sur le plan scientifique et technique avec plus de 500 publications dans des journaux de premiers rangs basés sur nos résultats.
Position and assignments
L'équipe BD en Europe est constituée de Docteurs en sciences qui aiment interagir avec leurs clients, discuter de leurs projets scientifiques et leur proposer le meilleur support d'Hybrigenics Services pour faire progresser leurs projets. L'équipe s'attache également à gérer et développer le portefeuille de clients Hybrigenics Services.
En rejoignant Hybrigenics Services, nous vous offrons la possibilité de développer des compétences en affaires. Après une période de formation à nos services technologiques et nos outils, votre rôle consistera entre autres à :
Identifier des prospects et promouvoir activement les services d'Hybrigenics (face to face meetings, téléconférences, conférences scientifiques, contacts téléphoniques, emails, réseaux sociaux).

Maintenir un contact régulier avec les clients pour promouvoir le repeat business et informer de nos dernières innovations

Gérer votre portefeuille clients/prospects et prioriser vos actions grâce à notre base de données nouvelle génération intégrant activités commerciale et marketing. Générer des devis au bon moment et maintenir la base de données à jour.

Interagir avec les équipes de gestion de projets scientifiques et laboratoires d'Hybrigenics basés au Genopole en Ile de France
Geographic mobility:
European
Profile
Candidat junior Ph.D. en sciences biologiques, biotechnologie, biologie moléculaire +/- 1-2 années d'expérience postdoctorales. L'expérience à l'étranger est un plus.

Capacité à interagir avec différents types d'interlocuteurs sur le plan scientifique : chercheurs des secteurs académiques et privés

Esprit d'équipe, adaptabilité et organisation

Force de persuasion - Enthousiasme

Aptitude à écouter

Excellent sens de la communication, oral et écrit. Anglais et Français indispensables.

Maîtrise des outils bureautiques
Apply
Close
Vous avez déjà un compte ?
Nouvel utilisateur ?
More information?
Get ABG's monthly newsletters including news, job offers, grants & fellowships and a selection of relevant events…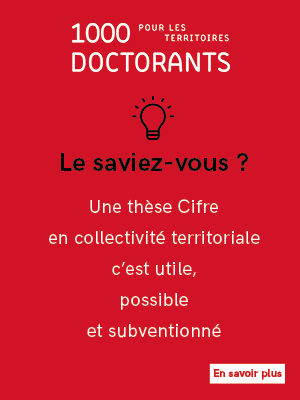 They trusted us