A multiple-objectives framework to design and manufacture modular systems for residential building retrofits.
| | | |
| --- | --- | --- |
| ABG-93333 | Thesis topic | |
| 2020-08-26 | | < €25,000 annual gross |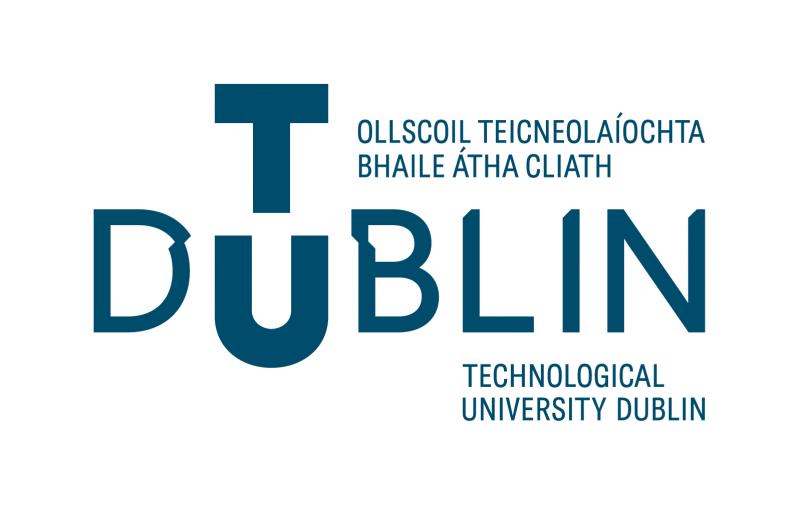 Technological University Dublin
A multiple-objectives framework to design and manufacture modular systems for residential building retrofits.
Energy
Energy
Engineering sciences
PhD, Research, Modular Façade, Building, Residential, Retrofit
Topic description
Introduction
A large issue regarding the building sector in delivering the required Climate Change impacts is the slow uptake of solutions already made available due to a lack of knowledge of industry capabilities, skills and knowledge to holistically integrate appropriate technologies, with still a fragmented approach to building development projects. Tackling these issues in the context of residential building retrofits, this project will develop a framework to extract the minimum and desired 1) modules characteristics to achieve the multiple-objectives of refurbishment, and 2) characteristics of the technologies to composed such modules. Facilitating communication between manufacturers and architects, this innovation will accelerate the development of modules and deep energy retrofit projects.

Background
Given that existing buildings constitute most of the building stock responsible for 40% of energy use, building energy performance is essential to reduce carbon emissions in the EU. In Europe, energy renovation constitutes 15% of the construction market and growing. Building facades have a primarily goal of lowering energy in a building use but also is an opportunity to improve the visual, thermal, air-quality and comfort provided to the occupants. In recent years, a wide variety of strategies for building facades has been proposed including the use of prefabricated modules to provide sustainable, cost-efficient solutions (e.g. European projects such as INSPIRE, RETROKIT, RENOZEB and Drive-0). Barriers have not yet properly addressed to-date. These include,
Finance and value. New building projects hesitate on going beyond the minimum building energy requirements and owners of buildings that should be refurbished hesitate to make any upgrade effort due to initial cost, even with the knowledge of savings and payback time.
Industrialisation is complicated. The various forms and functions of building façade together with technical constraints make industrialization difficult. Prefabricated, modular, "plug-and-play" façade solutions must be customizable to the requirements of projects.
Low satisfaction from building occupants. Buildings are not sufficiently adapted and/or pre-purposed to end-user needs. Innovative features require behavioural changes by occupants. The ignorance of the features and the lack of information on building performances often lead to user dissatisfaction.

Scope
The project will develop a decision support framework for the selection and development of modular façade solutions based on Life Cycle Assessment (LCA), Life Cycle Cost Assessments (LCC), environmental impacts, consequences (structural, hydro-thermal) on building integration, Indoor Environmental Quality (IEQ), comfort and health. The framework shall consider embodied energy; reuse, reduction, recycling and losses of resources (material, component, equipment); performance of modules (thermal, lighting, air-quality, acoustic, electrical and thermal energy generation and storage); performance to the occupant (including air temperature, air-quality, acoustic and lighting); smart monitoring and control strategy; and costs including manufacturing, installation, operation and maintenance. The parametric (multiple-objectives) decision support framework will guide the development of retrofit solutions customised to the needs, requirements and affordability by the end users.

The key innovations to be researched are:
A framework exploiting models (covering multiple-objectives' aspects and their accessibility from mainstream BIM platforms) to influence the conceptual designs of pre-fabricated modules with their minimum and desired performances. This framework shall provide a systematic time- and cost-efficient approach to designing and manufacturing modules;
A business model that does not encumber the use of the framework for the upscaling by building professionals

Research questions to be addressed
What are the design requirements of prefabricated building modules and their integrated technologies to make Near-Zero Energy Building (NZEB) and Energy Positive (EP) building project affordable, realistic and replicable?
What information need to be provided 1) to technology manufacturers and suppliers to meet design options, and 2) to users for them to understand and efficiently used features provided by modules?
What business strategies and professional practices need improvements to Globally upscale the penetration of NZEB and EP projects?

Methodology (Indicative approach)
Survey multiple-objectives models and BIM platforms exploiting them
Consult modular façade manufacturers, building constructors, technology manufacturers and architectural building designers to i) to define current practices, ii) identify skills and knowledge gaps. Relationship with these stakeholders are already existing.
Develop a framework influencing the design and manufacturing of modules to match minimum and desired retrofit objectives.
Identify potential key barriers to the upscaling of such framework and initiate a flexible business model.

Prospective skills and knowledge involved
1. Sound understanding of the built environment
2. Understanding of principles of building physics
3. Data analysis methods and principles:
Computational skills such as Python, R, and Matlab
Multi-optimisation applications in the built environment using BIM, IoT and methodologies potentially including Artificial Intelligence, Machine Learning, Deep Learning, Neural Networks and Evolutionary Algorithms.
4. Environmental and Economic analysis
Finance and Supervision:
This full-time PhD is financed by MaREI, the SFI Centre for Energy, Climate and Marine under the ERBE CDT Programme. Supervising institutions are the Technological University Dublin (Ireland) and University College London (UK).
Funding category
Public funding alone (i.e. government, region, European, international organization research grant)
Funding further details
€18,500 per year (Tax free) for 4 years (Total €74,000). Fees covered and approximately 80k€ covering equipment, materials, travels and trainings.
Presentation of host institution and host laboratory
Technological University Dublin
TU Dublin at a glance
The new University – formed by a merger of Dublin Institute of Technology (DIT), Institute of Technology Blanchardstown (ITB) and Institute of Technology Tallaght (ITT)
Ireland's largest university with over 28,000 Students
Over 3,000 International Students
Over 3,000 staff members of academic, administrative and support staff
Annual budget circa €200 Million
Only University in Ireland to offer programmes from Level 6 to Level 10 on the qualifications framework
Over 150 Sports & Student Societies
Over 1,000 Research Community
3 Incubation Centres
For further detail, please see http://www.tudublin.ie/
College of Engineering & Built Environment
The College of Engineering & Built Environment at TU Dublin is the largest provider of higher education in Ireland in the relevant disciplines. The College offers a range of unique and innovative programmes, in programme-based and modular formats over a variety of levels that include apprenticeship, Bachelor, Master and Doctoral education. Grounded in a strategic plan of delivering on the United Nation's Strategic Development Goals, the College is a leader in multidisciplinary, collaborative education and learning in the sustainable planning, design, engineering, construction, and management of the built environment. The College delivers the highest quality curricula and content using innovative approaches to teaching, learning and assessment. A significant emphasis is placed by the College on the professional recognition of its programmes and on providing graduates with a skill-set and knowledge that is closely aligned with the needs of industry and the professions.

Research: The College conducts research across a broad range of disciplines, with a research portfolio supported by a broad spectrum of funding agencies, such as Science Foundation Ireland, Enterprise Ireland, the Higher Education Authority, and the Irish Research Council for Science, as well as the European Commission's Horizon & LIFE Programmes and the Fullbright Commission. The College also partners directly with industry to undertake research that addresses society's current and future challenges. College research connects with the University's research Institutes, research centres and groups, and staff are active in a broad range of research collaborations in Europe and internationally.
School of Multidisciplinary Technologies
The mission of the School of Multidisciplinary Technologies is to support, deliver, and develop the holistic education of engineering, built environment, and technology students in the College of Engineering and the Built Environment, from undergraduate to postgraduate levels, in full-time and part-time modes, using a multidisciplinary approach that is grounded in research. The School leads multidisciplinary themes such as engineering education and collaborative AEC (Architectural, Engineering & Construction), including Digital Construction, Building Information Modelling & Management (BIM), Digital Construction Analytics, and Engineering Analytics.
The School manages a suite of level 9 programmes culminating in the awards of MSc in applied Building Information Modelling and Management (aBIMM) and MSc in Digital Construction Analytics / Engineering Analytics. A one-year level 8 add-on award, BSc (Hons) in BIM (Digital Construction) is also co-ordinated by the School and directly serves national & international requirements for digitally enabled construction professionals. The School also manages two general entry engineering programmes at level 7 and level 8, which enable students to enter a range of Engineering specialisations including Building, Civil, Electrical, Electronic, Manufacturing, Mechanical, and Structural engineering.

The School has a very active research community including full- and part-time PhD students and strongly funded collaborations nationally and internationally across the areas of engineering education, collaborative construction, energy in the built environment, and AEC analytics.
Candidate's profile
Minimum Bachelor 2.1 in relevant fields of science
English: If not a Native language speaker, you must provide an English proficiency certificate or a letter from the awarding University confirming that all attended courses are delivered in English.
Desired Skills and Knowledge:
Building Environment (Essential)
Building Physics
Building Technologies
Building Design & Construction
Building Regulations
Building Certification Schemes
Building Information Modelling
Programming (e.g. Java, Python)
Machine Learning / Artificial Intelligence
Environment, sustainability and life cycle analysis
Life Cycle Cost analysis
Desired: Industrial and/or Research Experience
Application deadline
Apply
Close
Vous avez déjà un compte ?
Nouvel utilisateur ?
More information?
Get ABG's monthly newsletters including news, job offers, grants & fellowships and a selection of relevant events…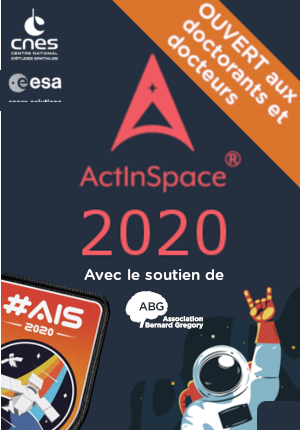 They trusted us