Characterization of thymic molecular factors responsible for the control of autoimmunity
| | | |
| --- | --- | --- |
| ABG-93337 | Thesis topic | |
| 2020-08-27 | | < €25,000 annual gross |

CRTI / Université de Nantes
Nantes - Pays de la Loire - France
Characterization of thymic molecular factors responsible for the control of autoimmunity
autoimmunity, thymus, tolerance, immunology, bioinformatics
Topic description
The expression in the thymus of a full set of proteins, whose expression is normally restricted to peripheral tissues, and their presentation to the developing thymocytes is central in the establishment and maintenance of autoimmune tolerance, that is, the ability of the immune system to tolerate our body's own constituents. Deregulation of this expression in the thymus leads to life-threatening autoimmune diseases, such as Type 1 Diabetes or the severe APECED syndrome caused by mutations in the AIRE gene whose coding protein has been shown to control a wide array of tissue-restricted proteins in the thymus. The project here aims to identify and characterize the molecular factors that control autoimmunity through the expression of "the self" in the thymus, in cooperation with or independently of AIRE, as well as factors that sustain the development and maturation of thymic cells to a stage where they become functional with the ability to express the self and control the development of thymocytes into non-autoreactive mature T cells.
The fellow will identify candidate factors through the generation and combined analysis of epigenetic single-cell (sc)ATAC-seq and transcriptomic scRNA-seq data of thymic cells in humans and Aire-KO mouse and rat models. The effect of the identified candidate factors on the expression of tissue-restricted proteins or thymic cell development will be tested by setting up a Crispr-Cas9 loss-of-function screen in a 3D co-culture system that enables the culture of fragile thymic cells and will be assayed by scRNA-seq. Finally, the most promising molecular factors will be selected and their effect assessed by gene deletion in a model of differentiation of iPS cells into mature thymic cells. The phenotype of the iPS-derived cells deleted for the selected candidate genes will be analyzed by single-cell transcriptomic and epigenetic methods. The loss of function of these iPSc-derived cells on thymocyte maturation will also be assessed by using ex-vivo systems of thymocyte development.
Funding category
Public funding alone (i.e. government, region, European, international organization research grant)
Funding further details
Financement mixte Europe / région Pays de la Loire
Presentation of host institution and host laboratory
CRTI / Université de Nantes
The Institute of Transplantation Urology Nephrology (ITUN) in Nantes University Hospital (France) together with the European Joint Programme on Rare Diseases (European Union's Horizon 2020 research) and the Region Pays de la Loire is launching an International call for a doctoral fellowship. This program aims to recruit a highly motivated student to work under the supervivion of Dr Matthieu Giraud in our Institute. It will cover 3 years salary culminating with the defense of a thesis and the delivery of a PhD diploma by the University of Nantes. Research activity and training will be in a strong research environment, with participation in at least one national or international meeting per year. The ITUN is one of the largest French and European kidney transplantation centers and brings together clinicians from Nantes University Hospital and scientists from the "Centre for Research in Transplantation and Immunology" (CRTI)(www.crti.univ-nantes.fr) which is affiliated to INSERM and Nantes University. The CRTI research areas are basic immunology, autoimmunity, transplantation, infectious diseases, regenerative medicine and genomics. Our aims are to improve treatments and patient monitoring in transplantation and autoimmune diseases through understanding immune responses, developing new immunotherapeutics, biomarkers and tools for personalized medicine.
PhD title
Immunologie
Country where you obtained your PhD
France
Institution awarding doctoral degree
Université de Nantes
Graduate school
Biologie-Santé (BS)
Candidate's profile
Highly motivated candidates must hold a MSc diploma in Biology ideally with a major focus on immunology or cell biology and with knowledge and strong interest in bioinformatics. Candidates holding a MSc diploma in Bioinformatics and having wet lab experience in immunology or cell biology are also encouraged to apply.
Application deadline
2020-09-15
Apply
Close
Vous avez déjà un compte ?
Nouvel utilisateur ?
More information?
Get ABG's monthly newsletters including news, job offers, grants & fellowships and a selection of relevant events…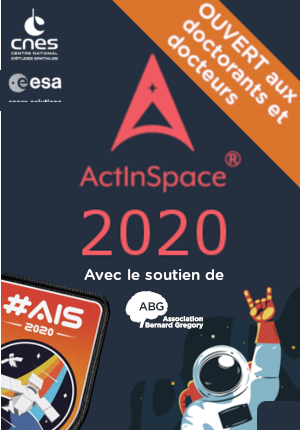 They trusted us