Development of innovative gene therapies for Duchenne muscular dystrophy.
ABG-93366
Master internship
6 months
~530 euro
2020-08-31
Evry Ile-de-France France
Biology
Health, human and veterinary medicine
Duchenne muscular dystrophy, gene therapy, CRISPR/Cas9, AAV, muscle
Employer organisation
The laboratory of Therapeutic Genome Editing is located in the Institute Généthon (Évry, Île de France) directed by Dr. Mario Amendola. The laboratory main interest is to develop novel safe and effective genome editing and classical gene therapy approaches for the treatment of genetic disorders (https://integrare-umrs951.jimdo.com/home/labs/gene-editing/). The team is part of the UMR_951, sponsored by Genethon, Inserm and Univ. Evry (ParisSaclay).
Description
The lab develops gene therapy approaches to treat the Duchenne muscular dystrophy (DMD). DMD affects 1 in 5000 new-born males and is one of the most common recessive disorders in the human population. The disease is caused by mutations in the dystrophin gene. In the absence of the dystrophin protein, muscle strength, flexibility and stability are lost, DMD patients are restricted to wheelchair by the age of 12 years and usually succumb in their second to fourth decade of life. Despite exhaustive clinical management and considerable progress in gene-based, cell-based and pharmacological strategies, there is currently no effective treatment for DMD. Recently, gene therapy using recombinant adeno-associated virus (rAAV) to deliver a truncated but partially functional micro-dystrophin gene entered in clinical trials bringing hope to the field.
Our project consists in developing next generation gene therapy approaches for DMD. Based on surrogate genes able to compensate for the lack of dystrophin in DMD, we aim to develop innovative gene therapies applicable to all DMD patients as a robust alternative to the traditional micro-dystrophin strategies. We will focus on two different approaches: a gene replacement strategy using newly optimized surrogate micro-genes; a CRISPR/Cas9 based strategy to upregulate the expression of the surrogate endogenous genes.
The candidate will participate in testing some aspects on these strategies in human DMD myoblasts and murine DMD model.
Profile
Excellent academic record.
Good knowledge of English, spoken and written.
Enthusiasm for research in the field of genome editing and gene therapy
Previous laboratory experience is welcome.
Organizational skills.
Smiling and positive attitude.
Main Activity
Molecular biology (protein, RNA and DNA extraction; different PCR techniques, western blot, …)
Cell biology (cell culture, transfection, flow cytometry, microscopy).
CRISPR (design and use)
Viral vector (production and use)
Animal (Histology, immunofluorescence)
Participation and presentation at lab meetings and seminars
Keeping a detailed experimental notebook
Starting date
Dès que possible
Apply
Close
Vous avez déjà un compte ?
Nouvel utilisateur ?
More information?
Get ABG's monthly newsletters including news, job offers, grants & fellowships and a selection of relevant events…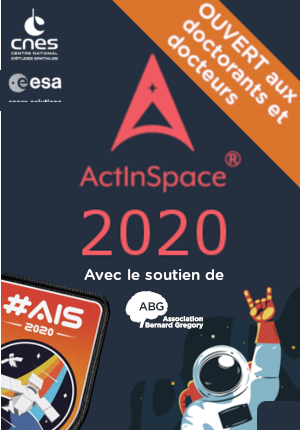 They trusted us