Ingénieur R&D
| | | |
| --- | --- | --- |
| ABG-93376 | Job | Any |
| 2020-09-08 | Fixed-term 9 Month | > €35,000 and < €45,000 annual gross |

Pathoquest
Paris - Ile-de-France - France
NGS, metagenomics, diagnostic, test, pathogens,
Employer
Pathoquest has developed a unique NGS-based metagenomics diagnostic test to identify pathogens in infectious diseases. It combines molecular biology technologies, high throughput sequencing and bio-informatics, to produce actionable report in less than 3 days.
PathoQuest provides its proprietary technology in two large markets:
Clinical diagnostics, for high risk patients suspected of infection (e.g. immunocompromised patients) who require fast, sensitive and broad-range results to initiate a personalized treatment

Viral safety testing for biologics and clonality assessment, as critical parts of the Chemistry, Manufacturing and Control (CMC) to secure the development and release of commercial products
Position and assignments
He/She will contribute to the development of a new asset of the iDTECT diagnostic test, leading to the identification of pathogens (bacteria, viruses and fungi) in blood. He/She will report to the CSO.
Missions:
Participate to the elaboration and execute scientific studies to contribute to the success of the scientific programs and keep them on schedule from start to completion date.

Maintain a good level of expertise in his/her field through scientific and competitive intelligence
Geographic mobility:
No business trip
Profile
Master in molecular biology/microbiology with at least 5 years of experience or a junior Ph.D in molecular biology/microbiology

Solid expertise in molecular biology methods such as nucleic acid extractions, qPCR and Next Generation Sequencing (Illumina, Nanopore)

Participate to the execution of scientific studies

Goal oriented

Good English level, both written and spoken
Rémunération : 44 000 € brut fixe par an.
This position based in Paris is a temporary contract (CDD) that can be extended/converted in a full time contract (CDI).
Apply
Close
Vous avez déjà un compte ?
Nouvel utilisateur ?
More information?
Get ABG's monthly newsletters including news, job offers, grants & fellowships and a selection of relevant events…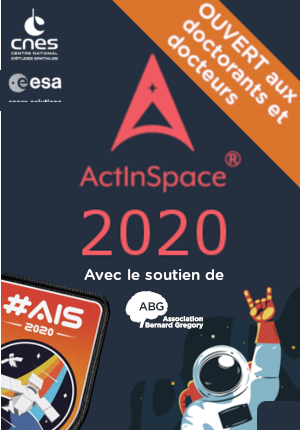 They trusted us