Optimization of Scheduled Maintenance Operations for Complex Industrial Systems
| | | |
| --- | --- | --- |
| ABG-93470 | Thesis topic | |
| 2020-09-08 | | > €25,000 and < €35,000 annual gross |
Gif sur Yvettes - Ile-de-France - France
Optimization of Scheduled Maintenance Operations for Complex Industrial Systems
Engineering sciences
Mathematics
Stochastic processes, Optimisation, Maintenance, Complex systems
Topic description
Industrial and scientific issues
Preventive maintenance programs are a critical topic for operators of complex systems as they can adversely affect customer safety and their satisfaction in the short to medium term. The challenge is to make optimal decisions that do not harm the safety of users of the systems while preserving maximum continuity of service over a given horizon. At the scale of a complex system or a system of systems, the development of a maintenance program is not a simple task and its optimality can only be evaluated through dedicated analysis tools and simulation methods.
The industrial partners of chair RRSC agree on the fact that a significant number of scheduled maintenance decisions are certainly not made in an optimal way, because they are not based on a clear methodology nor appropriate quantification tools. The gain obtained from preventive maintenance operations must be evaluated and improved through methodological work of analysis, modeling and simulation addressing the following issues:
Modeling and analysis of inter-dependencies between several subsystems which all contribute to the continuity of service of the whole.

Joint modeling and optimization of preventive maintenance and the functional chain by routing production/traffic/users dynamically according to preventive maintenance actions and scheduled shutdown of certain sub-systems.

Correct sizing of redundancy: optimal use and/or questioning of the existence of hardware redundancies to ensure service continuity during rerouting.

Joint optimization of condition-based maintenance and asset renewal activities. Strengthening cross-functionality in asset management to avoid isolation between business management and production management.
These issues will be addressed at the scale of a complex system and the scale of a system of systems, taking advantage of the multi-partner aspect of the chair.
Use case
The use cases will be extracted from the following application frameworks proposed by the partners:
Complex systems:

SNCF mbile infrastructure and equipment.

System of systems:

Orange telecm network infrastructure and EDF electricity network.

SNCF netwrk infrastructure, Orange telecom network and EDF electricity network.
Funding category
Public funding alone (i.e. government, region, European, international organization research grant)
Funding further details
Presentation of host institution and host laboratory
Centralesupelec
This PHD project will be held at CentraleSupélec - Paris-Saclay University, in the department of Industrial Engineering (http://www.lgi.centralesupelec.fr) of CentraleSupélec. It will be hosted by the team Safety and Risk (http://www.lgi.centralesupelec.fr/en/node/167) and the industrial chair Risk and Resilience of Complex Systems (RRSC). This chair is funded by 3 major actors of the French industry: EDF (Power supply provider), Orange (Telecom) and SNCF (Railway).
The chair has two main missions: to ensure a level of scientific excellence and to promote the transfer of knowledge and technology. The objective for the partners is to share common concerns, contribute to the development of pooled models and exchange on use cases. The chair is based on a team of 3 experienced permanent staff and several PHD students.
The main topics covered are risk analysis and optimizing the resilience of complex systems. The three lines of work identified are:
Modeling systems of systems and interdependencies for risk management and resilience between several operators.

Modeling and optimizing maintenance phases to reduce their impact on intra- and inter-operator service continuity.

The development of a common platform of models and methods and the implementation of sensitivity studies.
The present PHD project is in line 2. The candidate will take benefits of an exceptional environment, both from the academic side and the industrial one, being in contact with internationally recognized researchers and key stakeholders in the industry.
PhD title
Doctorat de sciences pour l'ingénieur
Country where you obtained your PhD
France
Institution awarding doctoral degree
CentraleSupelec - Université Paris Saclay
Graduate school
Interfaces
Candidate's profile
The applicants should hold a diploma/M.Sc. degree in Engineering and Applied Science (Industrial Engineering, Mechanical Engineering, Applied Mathematics, etc.)

Excellent academic records, solid mathematical background and computer programming skills

Good communication skills, fluency in spoken and academic written English and the willingness to fully commit yourself as part of an international team

French language is a plus, but not mandatory.
Application deadline
Apply
Close
Vous avez déjà un compte ?
Nouvel utilisateur ?
More information?
Get ABG's monthly newsletters including news, job offers, grants & fellowships and a selection of relevant events…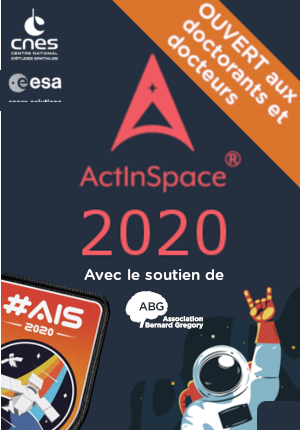 They trusted us