Micro-antennes plasmoniques pour l'imagerie infrarouge
| | | |
| --- | --- | --- |
| ABG-93480 | Thesis topic | |
| 2020-09-08 | | < €25,000 annual gross |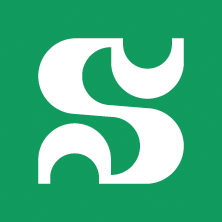 Université de Sherbrooke
Micro-antennes plasmoniques pour l'imagerie infrarouge
Engineering sciences
Materials science
Topic description
Les performances des systèmes d'imagerie infrarouge basés sur des microbolomètres sont limitées par un compromis fondamental entre les dimensions de la surface du pixel et sa masse thermique. Ainsi, pour des dispositifs rapides et sensibles, il est nécessaire d'augmenter la surface du pixel tout en diminuant sa masse thermique, ce qui n'est pas possible avec des géométries conventionnelles. Ce compromis peut être amélioré en utilisant des micro-antennes plasmoniques disposées sur chaque pixel, ce qui a pour effet de maintenir l'efficacité de la capture du rayonnement électromagnétique tout en diminuant la masse de la membrane du bolomètre. L'objectif de ce projet est de concevoir, réaliser et caractériser des micro-antennes plasmoniques sur des membranes de microbolomètres afin de quantifier l'amélioration des performances en termes de temps de réponse et de sensibilité spectrale des pixels. Les travaux consisteront notamment à réaliser un modèle multiphysique des bolomètres afin de relier les performances électriques à l'absorption du rayonnement infrarouge, de concevoir, simuler et caractériser différentes micro-antennes plasmoniques, et d'intégrer les candidats les plus performants sur les imageurs infrarouges fabriqués chez notre partenaire industriel.
Funding category
Public/private mixed funding
Funding further details
Presentation of host institution and host laboratory
Université de Sherbrooke
Dans le cadre d'un projet de recherche industriel, plusieurs sujets de thèse de Doctorat sont disponibles dans les domaines des microsystèmes avancés pour les technologies d'imagerie infrarouge et pour le développement de systèmes photoniques intégrés pour l'infrarouge moyen/lointain et pour la photonique quantique de prochaine génération. Pour cela, un environnement de recherche exceptionnel est à disposition : l'Institut Interdisciplinaire d'Innovation Technologique (3IT), situé sur le campus de l'Université de Sherbrooke (Québec), abrite 1600m2 d'espace de laboratoires et 430 m2 de salles blanches de classe 100; le Centre de Collaboration MiQro Innovation (C2MI) situé à Bromont, dont les membres fondateurs sont l'Université de Sherbrooke, IBM Canada et Teledyne DALSA. Il s'agit du plus grand centre de recherche en microélectronique au Canada et il bénéficie d'équipements à la pointe de la technologie répartis sur 15000 m2 de laboratoires dédiés aux MEMS, à la fabrication, au packaging et à l'analyse des défaillances sur gaufres 200mm; Teledyne DALSA, notre partenaire industriel situé à Bromont, qui dispose d'une fonderie de semiconducteurs spécialisée dans les MEMS, le CMOS et les technologies CCD. Dans ce contexte, les activités de la Chaire de Recherche Industrielle fournissent un environnement de formation unique, compte tenu des installations de micro/nano fabrication industrielles du C2MI, de son contexte collaboratif, ainsi que des sujets et environnement multidisciplinaires au 3IT et à l'IQ.
PhD title
Doctorat en génie électrique
Country where you obtained your PhD
Canada
Institution awarding doctoral degree
Université de Sherbrooke
Graduate school
Candidate's profile
Les candidats recherchés devront être titulaires d'un diplôme de Master avec une spécialité Physique des Matériaux ou Nano (Nano-technologie, nano-optique, nano-fabrication, nano-matériaux …) ou d'un diplôme d'ingénieur reconnu, idéalement en optique ou Nano. Les candidats devront être autonomes, flexibles, proactifs et capables de travailler en équipe dans un contexte de recherche industrielle.
Application deadline
2021-03-31
Apply
Close
Vous avez déjà un compte ?
Nouvel utilisateur ?
More information?
Get ABG's monthly newsletters including news, job offers, grants & fellowships and a selection of relevant events…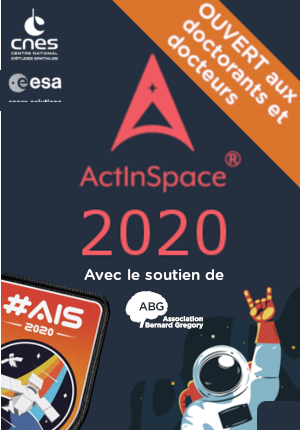 They trusted us