Post doc, 1 year, Synthesis and validation of theranostic agents
| | | |
| --- | --- | --- |
| ABG-93500 | Job | Any |
| 2020-09-09 | Fixed-term 12 Month | > €35,000 and < €45,000 annual gross |
University of Rouen Normandie, UMR 6014 COBRA
Rouen - Normandie - France
Biochemistry
Biotechnology
Organic synthesis, cyclodextrin, MRI contrast agent, Vectorization, Diagnostic, Cancer
Employer
The host laboratory will be the UMR 6014 CNRS (COBRA) based in Rouen (Normandy). The research developed within COBRA (BioOrganic Chemistry group) is oriented towards organic chemistry and analysis. In terms of excellence in scientific research and training, the UMR 6014 COBRA is integrated into the strategic axes of the regional pole CBSB (Chemistry, Biology, Health and Well-being), notably through the Normand Institute of Chemistry INC3M and a National Laboratory of Excellence in Organic Chemistry (Labex SynOrg) recently renewed in 2019 for 5 years. The laboratory is also a member of the Carnot I2C and the University Research School XL-CHEM, selected as part of the EUR call for projects from PIA3. This triptych XL-Chem – SynOrg – Carnot I2C is now part of a unique continuum at the national level Training - Research – Technological Transfer in the field of the Chemistry with strength links with the companies.
Scientific team: This 3 years project unifies 5 Normandy laboratories (COBRA, PBS, ISTCT, DC2N, CERMN) under 5 supervision units (CNRS, CEA, INSERM, Univ. Rouen, Univ. Caen) on 2 sites (Rouen, Caen) and will involve 13 researchers and 10 PhD/Post-doc. It will also use various equipments over 5 platforms: proteomics (PISSARO), cellular and biomedical imaging (PRIMACEN and CYCERON), synthesis and structural analysis (C2I) and the CERMN screening and drugability platform. Prof. Gouhier is the leader of the project.
Position and assignments
Context: Representing about 45% of glioma brain tumours, glioblastoma is the most aggressive brain tumour in adults. We focuse our efforts on the development of new therapeutic strategies. This breakthrough innovation is possible thanks to the complementarity of experts in OncoChemistry in the field of diagnosis and targeted therapies. The increase in health spending forces governments to sidetrack drugs with low therapeutic efficacy. In such a context, predicting the effectiveness of a treatment upstream by theranostic companion tests would better support the development of so-called personalized medicine. The use of in vivo imaging, very early in the drug candidate assessment processes, would also accelerate the development of new therapeutic molecules.
Objectives: The main objective of this research project is to propose new theranostic strategies for the treatment of brain tumours of the glioblastoma type. The short-term objectives are to develop in a first step efficient molecular imaging tools. Thereafter, by combining different chemical and peptidic building blocks, we will create models to visualize the response to a treatment. The present project aims to develop MRI contrast agents and vectorization strategies based on cyclodextrins scaffolds. The efficiency of this approach in theragnostic will be tested in vitro and in vivo to determine both relaxivity and delivery properties.
Geographic mobility:
International
Profile
Candidate profile:
The successful candidate (PhD in organic chemistry) should have a strong background in synthetic organic chemistry, be creative and highly motivated to join a multidisciplinary research team.
Knowledge in practice of supramolecular chemistry and a background in separation and purification will be considered as an asset. Chemist exhibiting a specific interest at the chemistry-biology interface would be preferred.
Skills in project/publication writing, supervision of younger colleagues.
Goals
Synthesis of theranostic probes, purification, analysis
Interdisciplary meetings
Reports and publications
Apply
Close
Vous avez déjà un compte ?
Nouvel utilisateur ?
More information?
Get ABG's monthly newsletters including news, job offers, grants & fellowships and a selection of relevant events…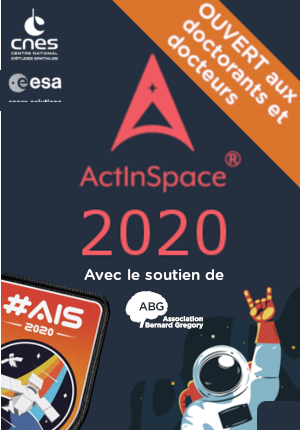 They trusted us