ÉTUDE DE MATÉRIAUX ET MEMRISTORS À COMMUTATION DE SEUIL POUR L'INGÉNIERIE NEUROMORPHIQUE
| | | |
| --- | --- | --- |
| ABG-93527 | Thesis topic | |
| 2020-09-17 | | < €25,000 annual gross |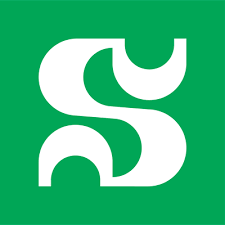 Université de Sherbrooke
ÉTUDE DE MATÉRIAUX ET MEMRISTORS À COMMUTATION DE SEUIL POUR L'INGÉNIERIE NEUROMORPHIQUE
Electronics
Electronics
Physics
Électronique sur silicium, informatique neuromorphique, composant émergent de commutation à seuil, mémoire volatile
Topic description
Contexte : Le projet IONOS (European Research Council - Consolidator Grant) propose de changer le paradigme de l'interface cerveau-machine en développant de nouvelles technologies conçues pour interagir intimement avec les cellules biologiques et en capitalisant fortement sur la bio-inspiration. Pour atteindre cet objectif, le projet IONOS explorera des méthodes de détection, de stimulation et de traitement des signaux biologiques provenant de cellules neurales in-vitro à partir de matériaux et de dispositifs iono-électroniques. Le projet portera notamment son intérêt sur des dispositifs de commutation à seuil (« Threshold switch », également connus sous le nom de « memristors volatiles »), récemment utilisés pour émuler des caractéristiques biologiques clés telles que la plasticité synaptique à court terme, les canaux ioniques et la décharge des neurones. Notre objectif est d'intégrer ces dispositifs directement à l'interface avec les cellules vivantes afin de démontrer comment leurs propriétés uniques de commutation à seuil peuvent être utilisées pour traiter des signaux biologiques. Ce projet démontrera comment cette technologie innovante associée au paradigme de traitement de l'information bio-inspiré peut débloquer nos limites fondamentales pour communiquer avec les réseaux de neurones biologiques.
Sujet : Dans le cadre du projet IONOS, nous recherchons une personne talentueuse pour un doctorat portant sur le développement technologique de matériaux et de dispositifs de commutation à seuil (CS). Les tâches de ce projet incluront (i) une revue de la littérature scientifique sur les dispositifs CS récents, (ii) la conception et la fabrication de matériaux et de dispositifs de commutation volatile innovants basés sur la diffusion d'ions métalliques, (iii) leur caractérisation électrique et physique et (iv) la démonstration/étude de stratégies d'intégration pour des circuits neuromorphiques complexes. Le/la candidat(e) devra évoluer dans des salles blanches et des laboratoires de pointe au 3IT et à l'IEMN pour fabriquer de nouveaux matériaux et dispositifs, pour maîtriser et optimiser les bancs de caractérisation électrique, et pour évaluer/proposer une co-intégration innovante des dispositifs CS avec les technologies CMOS existantes. Il/elle devra mener de manière autonome un projet de recherche dans un domaine hautement interdisciplinaire. Tandis que le cœur de ce travail sera centré sur le développement de dispositifs en salle blanche et sur la caractérisation physico-chimique, la personne candidate devra interagir de manière intensive avec des experts dans le domaine de l'ingénierie neuromorphique et de la bio-détection.
-------------------
English Version
-------------------
Context: The IONOS project (European Research Council - Consolidator Grant) proposes to shift the brain-machine interface paradigm by developing new technologies designed to interact intimately with biological cells and capitalizing heavily on bio-inspiration. To reach this goal, the IONOS project will explore how to sense, stimulate and compute biological signals from in-vitro neural cells' assembly based on iono-electronic materials and devices. In particular, threshold switching devices (also known has volatile memristors) have recently been used to emulate key biological features such as short-term synaptic plasticity, ionic channels and neuron's firing. We aim at integrating such elements directly at the interface with living cells to demonstrate how the unique properties of threshold switching devices can be used to compute biological signals. This project will demonstrate how this technology associated to the bio-inspired computing paradigm can unlock our fundamental limitations for communicating with biological neural networks.
Research project: In the context of the IONOS project, we are looking for a talented PhD candidate who will work on the technological development of threshold switching (TS) materials and devices. The activities of this PhD project include (i) a scientific literature review of recent TS devices, (ii) the design and fabrication of innovative volatile switching materials and devices based on diffusive metallic ions, (iii) their electrical and physical characterization and (iv) the demonstration/study of integration strategies for complex neuromorphic circuits. The candidate will have to evolve in state-of-the-art cleanrooms and labs at 3IT and IEMN to fabricate novel materials and devices, to master and optimize electrical characterization setup, and to evaluate/propose innovative co-integration of TS devices with CMOS technologies. He/she will have to conduct autonomously a research project in a highly interdisciplinary field. While the core of his/her work will be centered on device development in cleanroom environment and physico-chemical characterization, he/she will have to interact extensively with expert in the field of neuromorphic engineering and bio-sensing.
Funding category
Public funding alone (i.e. government, region, European, international organization research grant)
Funding further details
Bourse
Presentation of host institution and host laboratory
Université de Sherbrooke
Environnement de travail : La personne candidate participera à un programme d'échange (co-tutelle) entre la France et le Canada et bénéficiera d'un double diplôme de doctorat. La moitié du doctorat sera basée à l'IEMN (Université de Lille, France) sous la supervision du Dr. Fabien ALIBART. La seconde moitié aura lieu au LN2-3IT de l'Université de Sherbrooke, Canada, sous la co-direction du Pr. Dominique DROUIN et du Pr. Yann BEILLIARD. Il/elle bénéficiera d'un environnement de salle blanche de pointe et de plates-formes de caractérisation avancées dans les deux instituts. Le LN2-3IT est un institut unique au Canada, spécialisé dans la recherche et le développement de technologies innovantes pour l'énergie, l'électronique, la robotique et la santé, bénéficiant d'une salle blanche de pointe pour le développement de nanotechnologies. L'IEMN rassemble dans une structure unique les activités de recherche axées sur les micro et nanotechnologies et leurs applications dans les domaines de l'information, de la communication, des transports et de la santé. La personne candidate bénéficiera ainsi d'un environnement de recherche international exceptionnel où étudiants, ingénieurs, professeurs et industriels travaillent main dans la main pour développer les technologies du futur.
Supervision & work environment: The candidate will be part of an exchange program (co-tutelle) between France and Canada and will benefit from a double PhD diploma. Half of the PhD will be based at IEMN (Université de Lille, France) under supervision of Dr. Fabien ALIBART. The second half will take place at LN2-3IT of Université de Sherbrooke, Canada, under the co-supervision of Prof. Dominique DROUIN and Prof. Yann BEILLIARD. He/she will benefit from a state-of-the-art cleanroom environment and advance characterization platforms in both Institutes. The 3IT is a unique institute in Canada, specializing in the research and development of innovative technologies for energy, electronics, robotics and health, benefiting from a state-of-the-art clean room for nanotechnology manufacturing. The IEMN brings together in a single structure research activities focusing on micro and nanotechnologies and their applications in the fields of information, communication, transport and health. The student will thus benefit from an exceptional international research environment where students, engineers, professors and industrialists work hand in hand to develop the technologies of the future.
PhD title
Doctorat en Génie Electrique
Country where you obtained your PhD
Canada
Institution awarding doctoral degree
Université de Sherbrooke
Graduate school
Double degree
Yes
Country where the PhD was obtained in cotutelle
France
Establishment awarding the doctorate in cotutelle
Université de Lille
Candidate's profile
Profil recherché :
Niveau Maîtrise en Génie Electrique et/ou en Micro-nanofabrication
Compétences en technologies de mémoire, nanomatériaux, nanodispositifs, réseaux de neurones artificiels
Solides résultats universitaires et un intérêt pour la recherche interdisciplinaire
Goût prononcé pour la conception, le travail expérimental en salle blanche, la recherche et le développement
Excellente adaptabilité, autonomie et capacité de travail en équipe
Maitrise du français et/ou de l'anglais
Researched profile:
Master's degree in Electrical Engineering and/or Micro-nanofabrication
Skills in memory technology, nanomaterials, nanodevices, artificial neural networks
Strong academic achievements and an interest for interdisciplinary research
Strong taste for design, experimental cleanroom work, research and development
Excellent adaptability, autonomy and teamwork
Fluent in French and/or English
Application deadline
Apply
Close
Vous avez déjà un compte ?
Nouvel utilisateur ?
More information?
Get ABG's monthly newsletters including news, job offers, grants & fellowships and a selection of relevant events…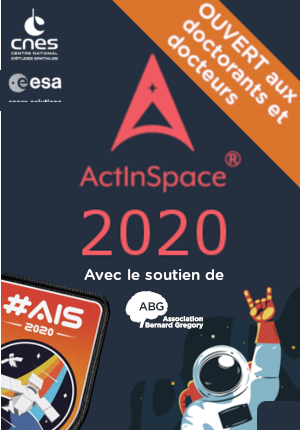 They trusted us