Remediation of toxic metals in restored and abandoned mine sites
| | | |
| --- | --- | --- |
| ABG-93532 | Thesis topic | |
| 2020-09-11 | | Salaire à négocier |

Université de Sherbrooke
Remediation of toxic metals in restored and abandoned mine sites
Engineering sciences
Chemistry
Ecology, environment
mine waste cover systems, microbially-mediated redox reactions, organic-mineral interactions
Topic description
Mine tailings and waste rock, rich in acid-generating sulfides, heavy metals, and other contaminants, have polluted hundreds of thousands of acres of lakes and reservoirs and tens of thousands of miles of streams and rivers in North America alone. Water pollution from these sites often requires management for decades to centuries after mine closure. However, no reliable single technology exists to prevent the mobilization of contaminants within the complex environmental reality. This project uses an innovative systems approach to assess the dominant biological and chemical processes on metal contaminant speciation in order to develop robust remediation strategies and assess the efficacy of organic cover systems. Special focus will be placed on investigating the speciation and spatial distribution of redox-active contaminants (e.g., As, U, Cr, Sb) in order to predict the ultimate transport and toxicity of these contaminants. This project will combine field sampling and the development of laboratory experiments in order to develop management strategies of both restored and abandoned mine sites. This project will integrate aspects of environmental engineering, geochemistry, mineralogy, geomicrobiology, hydrogeology and geospatial analyses according to the candidates skills and interests.
Funding category
Public/private mixed funding
Funding further details
Funded by the Canada Research Chair Program
Presentation of host institution and host laboratory
Université de Sherbrooke
The Environmental Biogeochemistry Laboratory (BE.Sherbrooke) is led by Prof. Debra Hausladen, Canada Research Chair holder in Environmental and Soil Biogeochemistry. The research focuses on the physical and biogeochemical processes that control the fate and transport of natural and anthropogenic contaminants in order to reduce risks to the environment and human health. BE.Sherbrooke integrates chemical, mineralogical and biological techniques that allow for a comprehensive characterization of natural and contaminated sites, as well as a predictive understanding of the behaviour of contaminants despite the inherent complexity and heterogeneity of environmental systems.
The laboratory is equipped for processing biological and chemical samples, performing sequential extractions, measuring reaction kinetics, and identifying reaction products. In order to decipher complex biogeochemical processes, you will have access to state-of-the-art chemical and microbial techniques as well as conventional chemical analysis techniques (ex: XRF, ICP-MS, IC). Two environmental chambers for anaerobic conditions will enable simulation of oxygen-free environments. Most of the projects will be carried out in multidisciplinary teams including close-interaction with senior research professionals.
Candidate's profile
Degree in environmental or chemical engineering, Earth science, chemistry, materials science or a closely allied field
Field work experience and journal publications will be considered an asset
Previous laboratory or field research experience in chemistry, aqueous geochemistry, mineralogy, microbiology, biogeochemistry, or geochemical modeling or geospatial analysis is advantageous.
Exceptional organizational, time management, and communication skills.
Prepared to work in a team-oriented and multidisciplinary research environment
Application deadline
2020-06-05
Apply
Close
Vous avez déjà un compte ?
Nouvel utilisateur ?
More information?
Get ABG's monthly newsletters including news, job offers, grants & fellowships and a selection of relevant events…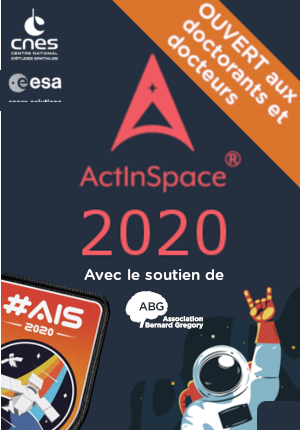 They trusted us