Étude des circuits de régulation transcriptionnelle et de signalisation impliqués dans la perception et l'adaptation à l'hypoxie chez la levure pathogène Candida albicans
| | | |
| --- | --- | --- |
| ABG-93545 | Thesis topic | |
| 2020-09-14 | | < €25,000 annual gross |
Université de Montréal- Institut de Cardiologie de Montréal
Étude des circuits de régulation transcriptionnelle et de signalisation impliqués dans la perception et l'adaptation à l'hypoxie chez la levure pathogène Candida albicans
Biology
Biochemistry
Biotechnology
Topic description
Notre laboratoire s'intéresse à l'étude de la régulation des processus biologiques associés au pouvoir pathogène de la levure Candida albicans. Ce projet de recherche a pour but de décortiquer les mécanismes de régulation de l'adaptation au faible teneur d'oxygène (hypoxie), une condition rencontrée dans la majorité des niches occupées par cette levure au sein de l'hôte. Le candidat retenu utilisera plusieurs outils de génomiques, de biologie cellulaire et aura accès à un équipement à la fine pointe de la technologie pour étudier la biologie de l'hypoxie chez le modèle eucaryote C. albicans.
Publications
- Ryan, O. et al. Global gene deletion analysis exploring yeast filamentous growth. Science 337, 1353-6 (2012).
- Sellam, A. et al. Experimental annotation of the human pathogen Candida albicans
coding and noncoding transcribed regions using high-resolution tiling arrays. Genome Biol 11, R71 (2010).
- Lavoie, H. et al. Evolutionary tinkering with conserved components of a transcriptional regulatory network. PLoS Biol 8, e1000329 (2010).
- Askew, C. et al. Transcriptional regulation of carbohydrate metabolism in the human pathogen Candida albicans. PLoS Pathog 5, e1000612 (2009).
- Lavoie, H., Sellam, A., Askew, C., Nantel, A. & Whiteway, M. A toolbox for epitope-tagging and genome-wide location analysis in Candida albicans. BMC Genomics 9, 578 (2008).
- Hogues, H. et al. Transcription factor substitution during the evolution of fungal ribosome regulation. Mol Cell 29, 552-62 (2008).
Funding category
Public/private mixed funding
Funding further details
20000-24000$ annuel
Presentation of host institution and host laboratory
Université de Montréal- Institut de Cardiologie de Montréal
https://microbiologie.umontreal.ca/recherche/professeurs-chercheurs/adnane-sellam/
PhD title
Doctorat en Microbiologie
Country where you obtained your PhD
Canada
Institution awarding doctoral degree
Université de Montréal
Graduate school
Candidate's profile
MSc en sciences biologiques ou équivalent.
L'expérience en recherche est un atout (biologie moléculaire, biologie cellulaire, génomique).
Application deadline
Apply
Close
Vous avez déjà un compte ?
Nouvel utilisateur ?
More information?
Get ABG's monthly newsletters including news, job offers, grants & fellowships and a selection of relevant events…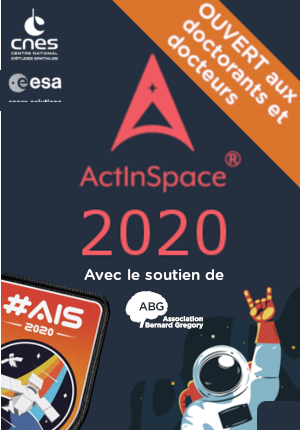 They trusted us