Post Doctoral position in medicinal chemistry
| | | |
| --- | --- | --- |
| ABG-93552 | Job | Any |
| 2020-09-15 | Fixed-term 18 Month | > €25,000 and < €35,000 annual gross |
INSTITUT PASTEUR DE LILLE
LILLE - Les Hauts de France - France
Employer
Drugs and molecules for Living Systems– U1177 – Inserm-Institut Pasteur de Lille
The research team Drugs and Molecules for Living Systems, (INSERM, Institut Pasteur de Lille and University of Lille), specialized in drug discovery, medicinal chemistry, screening and pharmacokinetics (www.deprezlab.fr) is offering a 12-month postdoc position.
Position and assignments
The candidate will be recruited by The Institut Pasteur de Lille in our laboratory that gathers chemists and biologists to design new drugs in an inspiring and stimulating environment.
The aim is to design, synthesize and perform multiparametric optimization of:
- inhibitors of metalloenzymes implicated in metabolic or immune diseases (starting jan 2021, 18 months)
- inhibitors of the protease 3CL of the coronavirus SARS-CoV2 (ASAP, 12 months)
Missions:
Design & synthesis of bioactive compounds
Multiparametric optimization & Interpretation of biological and ADME results (SAR)
Writing of ELN, of protocols, Reagents ordering
Preparation/ writing of publications, posters, oral communication
Participation to shared lab tasks
Mentoring and supervising students
Geographic mobility:
No business trip
Profile
Qualifications requirements:
Experience with multi step synthesis
Experience with multiparametric optimization
Good knowledge of medicinal chemistry
Experience in using modern analytic instrumentation, including running and interpretation of NMR-spectra (1D and 2D) and also Mass-spectrometry
Experience in specialized softwares and databases, ELNs, Biovia Draw or Chem Draw, Reaxys or SCiFinder, Pubmed, MOE and/or Pymol would be a plus.
Excellent knowledge of Excel, Word, Powerpoint
Publication writing skills
Good command of both oral and written English
In order to achieve success in the research, the candidate should demonstrate rigor, creativity, initiative, and excellent team work.
Required degree and experience:
a PhD in organic chemistry or medicinal chemistry
a minimum of 1 year postdoc experience in organic or medicinal chemistry
an experience in industry and/or an experience abroad would be a plus
Apply
Close
Vous avez déjà un compte ?
Nouvel utilisateur ?
More information?
Get ABG's monthly newsletters including news, job offers, grants & fellowships and a selection of relevant events…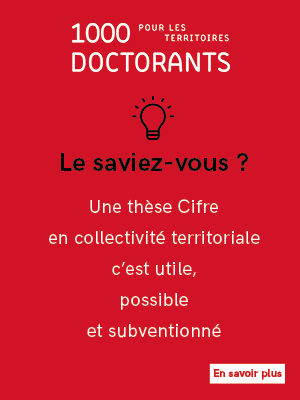 They trusted us