Bone behaviour: competition between fatigue microcracks merging and remodelling process
| | | |
| --- | --- | --- |
| ABG-93561 | Thesis topic | |
| 2020-09-15 | | > €25,000 and < €35,000 annual gross |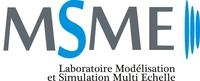 Université Paris Est Créteil, Laboratoire MSME
Créteil - Ile-de-France - France
Bone behaviour: competition between fatigue microcracks merging and remodelling process
Physics
Engineering sciences
Biomécanique, Simulation Numérique, Modélisation
Topic description
Date de prise de fonction souhaitée : au plus tôt
Sujet de thèse :
If a moderate and regular physical training is known to reinforce bone tissue, over-practicing may lead to a decrease in bone quality due to microcracks accumulation within bone volume [1]. Thus, the competition between simultaneous fatigue microcracks formation and tissue remodelling process requires to be studied with accurate tools mixing damage mechanics and biology.
In the wake of the work of [2], the aim of this phD-project is to study physically induced microcracking effects and their propagation using a continuum mechanical description in realistic microstructures of bone tissue that are counterbalanced by remodelling tissue healing phenomena [3]. The aim is to understand and, in fine, prevent severe fatigue cracks.
Mixing abilities of the Biomeca and Meca teams of the Laboratoire Modélisation et Simulation Multi Echelle, this phD will reinforce the Biologic Systems transverse axis of the laboratory and corresponds to a typical case of "material by design, eg. adapting and optimazing micro-structured living materials to obtain targeted functionalities (with applications in sport biomechanics for instance).
This project is ambitious, combining different types of skills at different scale and time scales (from the cell toward the organ, from the cracking to the tissue repairing). The expected outputs are i/ a physiologically coherent multiscale model combining cracking effects and their biological response for different scenarios; ii/ numerical developments to obtain a patient-specific description.
The hired researcher will be in charge of the model development and its numerical implementation to depict and deciphere the role of physical activity versus fatigue fracture as illustrated by several animal experiments. In the context of the MSME laboratory and its
[1] L. Hao et al., BioMed. Eng. Online 16 (2017), 99.
[2] T.T. Nguyen, J. Yvonnet, et al., Extr Mech Let 17 (2017), 50.
[3] Martin, M., Lemaire, et al., J Mech Med Biol, 20 (2020), 1950084.
Funding category
Public funding alone (i.e. government, region, European, international organization research grant)
Funding further details
Presentation of host institution and host laboratory
Université Paris Est Créteil, Laboratoire MSME
Établissements : Laboratoire MSME UMR CNRS 8208, Université Paris Est Créteil et Université Gustave Eiffel
Environnement : Le laboratoire « Modélisation et Simulation Multi Échelle » est une UMR sous la triple tutelle de l'Université Paris-Est Créteil (UPEC), de l'Université Gustave Eiffel (UGE) et du CNRS. Telle que présentée et validée par le comité HCERES en 2019, la période 2020-2024 sera l'occasion pour le laboratoire de consolider son identité originale et multiple, caractérisée par des considérations allant de l'échelle de la matière à celle du matériau, et donc combinant plusieurs physiques
Les travaux liés à la biomécanique humaine du laboratoire MSME s'inscrivent dans un de ses axes transverses regroupant des Biomécaniciens et des Mécaniciens. Ces travaux s'inscrivent dans des collaborations nationales et internationales avec des équipes de biologistes et de cliniciens sur les thématiques de l'adaptation et de la caractérisation des tissus vivants. Un séjour à l'étranger durant la période du doctorat chez l'un de ces partenaires est programmé.
PhD title
Doctorat en Biomécanique
Country where you obtained your PhD
France
Institution awarding doctoral degree
Université Paris Est Créteil
Graduate school
SIE
Candidate's profile
Candidature : De formation bac +5 en mécanique et présentant une appétence pour les sujets liés au vivant.
Application deadline
Apply
Close
Vous avez déjà un compte ?
Nouvel utilisateur ?
More information?
Get ABG's monthly newsletters including news, job offers, grants & fellowships and a selection of relevant events…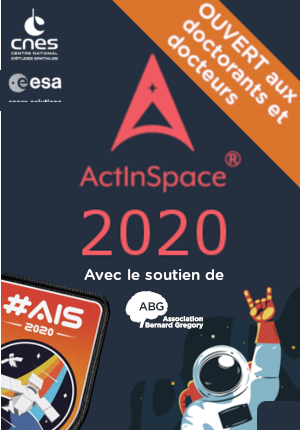 They trusted us