Design and characterization of conjugated materials for energy conversion application
ABG-93581
Master internship
6 months
550 €
2020-09-16
Laboratoire de Physicochimie des Polymères et des Interfaces (LPPI), CY Cergy Paris Université
Neuville-sur-Oise Ile-de-France France
Chemistry
Materials science
Employer organisation
Laboratoire de Physicochimie des Polymères et des Interfaces
Les recherches du laboratoire sont basées sur ses savoir-faire fondamentaux, que sont les réseaux interpénétrés polymères, les polymères conducteurs électroniques et les nanosciences avec la spécificité d'aller de la synthèse et la caractérisation physicochimique de matériaux à leur intégration dans des dispositifs, ensuite étudiés. Ses compétences et sa pluridisciplinarité permettent au LPPI de proposer des solutions innovantes, voire des ruptures technologiques, sur des problématiques transversales nécessitant des matériaux structurels, fonctionnels ou stimulables.
Thématiques de recherche
Les recherches du LPPI sont regroupées dans 3 thématiques connectées les unes aux autres :
La synthèse et caractérisation physico-chimique des systèmes multicomposants et interfaces
Les matériaux pour le stockage et la conversion électrochimique de l'énergie
Les matériaux « stimulables » et transducteurs
Secteurs d'application
Matériaux polymères structurels
Membranes polymères pour piles à combustibles ou pour batteries métal-air,
Matériaux d'électrodes de supercondensateurs,
Matériaux de cellules photovoltaïques, organiques ou hybrides.
Matériaux à mouillabilité stimulable
Biocapteurs électrochimiques,
Dispositifs électrochromes
Actionneurs polymères
Principaux équipements et offres de service
Mélangeur interne caoutchouc
Analyse ThermoGravimétrique (TGA)
Analyse Thermomécanique Dynamique (DMA)
Analyse Thermique Différentielle (DSC)
Profilomètre
Potentiostat Voltalab, Potentiostat EG&G modèle 273A, Multipotentiostat 16 voies, Potentiostat Autolab
Spectroscopie d'Impédance Electrochimique (EIS), Mesure de conductivité électronique et ionique
Mesure d'angle de contact
Cuves de Langmuir-Blodgett
Granulomètre laser
Colorimètre
Plateforme « Microscopie & Analyse » de la Fédération I-Mat
Avancées scientifiques majeures
Actionneurs/capteurs polymères : Application dispositifs biomimétiques ou micrométriques
Matériaux d'électrode de supercondensateurs
Nouveaux verres moléculaires pour cellules photovoltaïques
Développement de synthèse de matériaux réticulés sans solvant
Stabilisation d'une électrode à air fonctionnant avec de l'air non traité en milieu fortement alcalin
Description
Today, a worldwide challenge is posed by the issues of energy and environment, due to the limited resources and the burning of fossil fuel. Also, substantial global energy (>60%) ends up in the environment as waste heat. Thermoelectric (TE) technology, which can directly convert waste heat to electricity, is rapidly getting hot. Currently, the state-of-the-art TE materials are inorganic semiconductors based on metal alloys. However, their inherent limitations, such as difficult processing, high manufacturing cost, brittleness, and scarcity, significantly hinder their widespread use. Encouragingly, conjugated polymers are currently recognized as promising TE materials, as they are easy to process, light-weight, environment-friendly, flexible, abundant thus low cost, structurally tunable and suitable for large-area fabrication. However, started only from recent years, the research of organic TE materials is still at its beginning, with low performance and fragmental understanding hampering their commercialization. In this project we thus propose to investigate the role of different polymer structures on the TE properties, aiming to setting molecular-design guidelines for the next generation efficient TE materials. The project will cover different aspect of materials science such as characterization of thermal, electrical, optical and electrochemical properties, thin film morphology and possibly fabrication of the corresponding nano organic thermoelectric devices.
What we offer
Access to a well-developed research infrastructure, including glovebox, AFM, SEM, RAMAN, Absorption, etc.

a research climate promoting collaboration and discussion within and across different fields of research

a stimulating and diverse environment for career development of young researchers
Profile
Your profile:
Master level student (M2R or the last year engineering school) with background in materials chemistry or related fields (organic chemistry, physical chemistry, material science).

High self-motivation and hard-work attitude are appreciated.

Hands-on experience in solution processing/characterization of conjugated materials and knowledge about semiconductor physics, organic solar cells or organic thermoelectrics are desirable but not mandatory.
Starting date
Dès que possible
Apply
Close
Vous avez déjà un compte ?
Nouvel utilisateur ?
More information?
Get ABG's monthly newsletters including news, job offers, grants & fellowships and a selection of relevant events…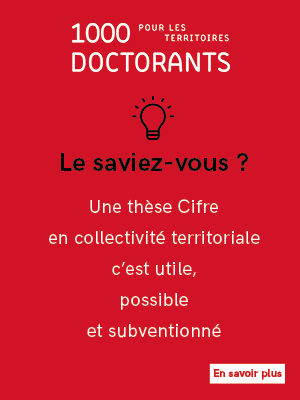 They trusted us