Senior Scientist PPS
| | | |
| --- | --- | --- |
| ABG-93605 | Job | Senior |
| 2020-09-17 | Permanent | Salaire à négocier |

Sangamo Therapeutics France
Valbonne - Provence-Alpes-Côte d'Azur - France
Employer
Sangamo Therapeutics is a genomic medicine company building value with cutting-edge work across four distinct but complementary technology platforms – gene therapy, cell therapy, in vivo genome editing, and in vivo genome regulation. At Sangamo, we are passionate in developing genomic medicines to transform the lives of patients with serious diseases. We transform lives by building a robust, sustainable, differentiated, innovative, and high value genomic medicine pipeline that addresses patients with life-limiting conditions. Sangamo takes pride in being the first to edit endogenous human genes, first to treat patients with gene edited T cells, and first to treat patients with in vivo genome editing. Our top priority is to meet the needs of patients with commitment and compassion. Sangamo is a company where individuals can flourish, grow and develop their expertise.
We are seeking top talent to join our team. Let's build a better future together.
Position and assignments
The successful candidate will work as a Senior Scientist in our Cell Therapy Group within the department of Preclinical, Pharmacology and Safety (PPS) and will report to the head of the PPS team. She/he will lead one or two people and contribute to the creation and advancement of CAR-Treg-based cell therapy for applications in autoimmune diseases. The role will consist of managing direct reports, designing assays, data analysis, troubleshooting assays, and participating in group and departmental meetings. Sangamo Therapeutics' differentiating approach to CAR-Treg therapy includes the development and characterization of autoimmune models regarding safety and efficacy and managing outsourced activities. The position requires adaptability, creativity, good written and verbal communication skills in English, and a capacity for constant innovation in pursuit of company goals. The environment is exciting and fast-paced and offers the opportunity to work and publish at the cutting edge of genome editing and cell-based therapy research.
Create and develop innovative solutions for the development of CAR-Treg-based therapy products for autoimmune diseases

Independently design, execute and interpret critical experiments to answer scientific questions.

Perform, analyze, and document laboratory procedures with exceptional attention to detail

Work cross-functionally with other research teams and with other departments to drive programs forward into development

May initiate new areas of investigation that are scientifically meaningful, reliable, and can be incorporated directly into a research or development program

Present results internally to R&D and executive leadership teams and externally at scientific conferences

Publish results in leading scientific journals and contribute to related patent filings
Geographic mobility:
National
Profile
Ph.D. in immunology or a relevant field

Animal experimentation level I required

A strong background in immunology and autoimmune diseases is preferred

Ideally, strong expertise in T cell or Treg biology

2+ years of relevant industry or 4+ years of postdoctoral experience

Expertise in preclinical development and autoimmune disease models

Profound understanding of in vitro and in vivo assay development

Experience in cell isolation and culturing strategies of rare immune cell subset.

Experience with leading motivated teams in fast-changing field

Background in safety, efficacy evaluation and understanding of biology supporting adoptive cellular therapy as a therapeutic modality

Experience in drug development from product inception to IND is a plus

Hands-on experience in genome engineering is a plus

Experience in molecular biology including cloning, quantitative PCR, and next generation sequencing methods will be considered beneficial
Good command of English and a team player.
Apply
Close
Vous avez déjà un compte ?
Nouvel utilisateur ?
More information?
Get ABG's monthly newsletters including news, job offers, grants & fellowships and a selection of relevant events…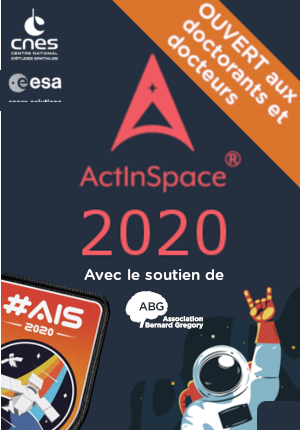 They trusted us