MATERIAL SCIENCE/BIOPHYSICS SCIENTIFIC PROJECT WRITER/PROJECT MANAGER (M/F)
| | | |
| --- | --- | --- |
| ABG-93627 | Job | Confirmed |
| 2020-09-18 | Permanent | Salaire à négocier |
MONTREUIL - Ile-de-France - France
Employer
About 4DCELL
4DCell is an innovative French start-up aiming to revolutionize in vitro tests to answer to the urgency of replacing animal models.
At 4Dcell, we develop cell culture systems enabling the control of the cell microenvironment by applying our expertise in biophysics and microfabrication. Such systems tackle current world health challenges on drug discovery and toxicology, such as heart failure, immuno-oncology, hepatic diseases, neuronal disorders. These types of systems are set to become the new standard in cell culture and revolutionize pharmaceutical screening and toxicology assays by increasing the predictability of in vitro models.
We offer you the chance to be part of an important mission: to be a key player in the next generation of in vitro models which will be part of a more efficient and ethical pharma market.
We are in touch with the most talented experts on the market to face these new challenges.
We are passionate, selective, and demanding. We offer career development opportunities with no limits
Position and assignments
Position
As the next scientific project writer/project manager of 4Dcell you will be part of the 4Dcell R&D teams. You will be responsible to develop, write and manage new collaborative research opportunities by looking for novel areas where 4Dcell's technology can be applied (academic & pharmaceutical).
In this position you will be responsible for establishing new research opportunities by understanding technical challenges of 4DCell activity and build new projects on this basis with other academic research laboratories. For this aim, you will actively look for new opportunities through meetings, conferences, and one-to-one discussions. Therefore, you can easily establish connections with researchers (Professors and PhDs) and other peers. You have an excellent ability to rapidly build an understanding of their technical and scientific challenges. You can easily apply your skills to explore the potential of 4Dcell technologies while passing a trustworthy message.
Office location: Montreuil – Croix de Chavaux / Mairie de Montreuil (Paris, East)
Responsibilities & deliverables
▪ Be in touch with public research labs and financing authorities. Work with researchers to explore valuable applications of 4Dcell technologies and expertise, on the topic where the control the cell microenvironment can be an advantage.
▪ Perfectly understand the field of material science applied both to 3D cell culture and in vitro models, and the challenges of this discipline in life sciences.
▪ Identify the academic KOL developing immune, hepatic, oncologic, dermatologic, and neuronal innovative in vitro models and identify synergies with 4Dcell to create breakthrough technologies
▪ Identify grants/scholarships application opportunities (e.g. H2020, ANR, BPI France)
▪ Write research and product development proposals expressing clear and logic ideas in English (or French) in full autonomy or with partner researchers
▪ Apply for the grants from different sources
▪ Manage projects (grants) from A to Z in synergy with internal product developments.
▪ Give presentations and have in-depth technical discussions with potential partners with the objective to create a solution that provides the highest possible value to 4DCell product's strategy and the research partner research.
▪ Support development of marketing material (including brochures, application notes, product data sheets and technical presentations)
▪ Support the R&D and production teams on material science issues (Surface chemistry, gel formulation, materials, and product selection)
You will work in direct relation with the CEO and CTO to define which projects are interesting from a strategical point of view and at the same time you will be in direct relation with the whole R&D team to find a way to solve our partners' scientific problems.
Geographic mobility:
No business trip
Profile
Requirements
This position is ideal for an experienced professional who wants to be part of a dynamic team, pushing a novel breakthrough technology, and enjoys being exposed to a constant variety of custom application areas. The successful candidate will possess the following combination of education and experience:
▪ Typically, a PhD in Chemistry, Material science or Biophysics applied to Cell Biology or similar discipline, with at least 3 years of postdoc experience in a relevant research environment.
▪ Extensive experience in material sciences applied to biological applications such as 3D cell culture, surface treatment for cell culture or microfabricated cell culture systems, in particular with assay developments
▪ Project success oriented
▪ Ability to work in a team environment
▪ Excellent, enthusiastic, clear communication skills with a diverse audience is critical
▪ Willingness to travel both within the continent as well as globally and possession of a valid passport
Excellent level of English
What we offer
▪ Freedom and responsibility in structuring and leading your work
▪ You become part of a high-energy and rapidly growing team that build new and truly game-changing high-tech products
▪ The possibility to explore the combination of a commercial start-up and fundamental research
▪ Working closely together with our experts in technology, marketing, sales, application scientists, and operations.
Apply
Close
Vous avez déjà un compte ?
Nouvel utilisateur ?
More information?
Get ABG's monthly newsletters including news, job offers, grants & fellowships and a selection of relevant events…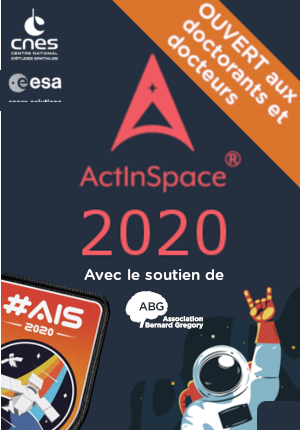 They trusted us