Scientist Treg Biology
| | | |
| --- | --- | --- |
| ABG-93700 | Job | Senior |
| 2020-09-24 | Permanent | Salaire à négocier |

Sangamo Therapeutics France
Valbonne - Provence-Alpes-Côte d'Azur - France
Employer
Sangamo Therapeutics is a genomic medicine company building value with cutting-edge work across four distinct but complementary technology platforms – gene therapy, cell therapy, in vivo genome editing, and in vivo genome regulation. At Sangamo, we are passionate in developing genomic medicines to transform the lives of patients with serious diseases. We transform lives by building a robust, sustainable, differentiated, innovative, and high value genomic medicine pipeline that addresses patients with life-limiting conditions. Sangamo takes pride in being the first to edit endogenous human genes, first to treat patients with gene edited T cells, and first to treat patients with in vivo genome editing. Our top priority is to meet the needs of patients with commitment and compassion. Sangamo is a company where individuals can flourish, grow and develop their expertise.
We are seeking top talent to join our team. Let's build a better future together.
Position and assignments
The successful candidate will work as a Scientist in our Cell Therapy Group within the department of Treg Biology for biomarker research and MoA investigation in the autoimmune disease area.
The individual will be responsible for supporting the Senior Manager Treg Biology with designing and conducting experiments to develop and understand the biology of CAR-Tregs for our immunology programs. S/he will develop test and evaluate new protocols and methods by remaining up to date on relevant new literature and transfer new protocols to the development team.
Duties include
Perform complex experiments and maintain detailed records of experiments and outcomes; analyze and interpret research data resulting from original procedures and methods.
Participate in the technical transfer of research approaches to the process development team.
Perform ongoing literature review to remain current with new procedures and related research.
Develop new protocols; test and evaluate a variety of approaches.
Propose new research directions based on new advances discussed in literature.
Supervise a technician and engineers.
Geographic mobility:
No business trip
Profile
Education & experience (Required)
Ph.D in immunology
Comprehensive understanding of T and Treg biology.
Must be a self-motivated, adaptable, and able to work in an innovative and challenging scientific environment.
Strong organizational, collaborative, and time management skills.
Strong ability to write and communicate effectively.
Experience with softwares (FlowJo, GraphPad, Illustrator)
Fluent English required / French speaking is a plus
Desired Qualifications
Solid background in immunology.
Solid background in cellular biology.
Experience with cell engineering.
Experience with mouse model of autoimmune diseases
Apply
Close
Vous avez déjà un compte ?
Nouvel utilisateur ?
More information?
Get ABG's monthly newsletters including news, job offers, grants & fellowships and a selection of relevant events…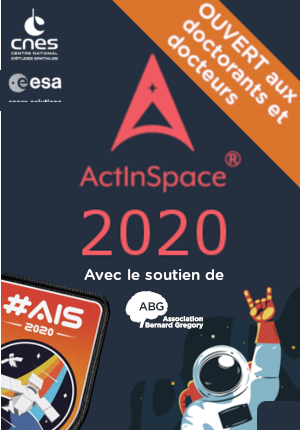 They trusted us