R&D Project Manager - Microbiologist M/F
| | | |
| --- | --- | --- |
| ABG-94717 | Job | Junior |
| 2020-11-24 | Permanent | > €35,000 and < €45,000 annual gross |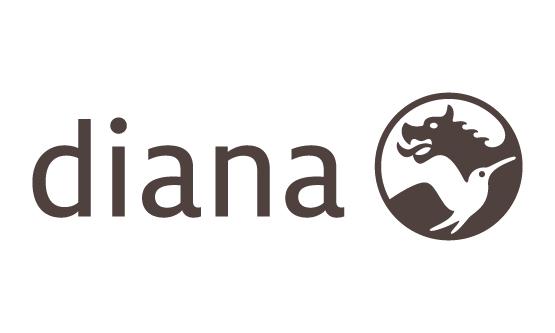 Diana Nova
Elven - Bretagne - France
Health, human and veterinary medicine
Microbiology, yeasts, molds
Employer
Diana is part of the Nutrition Segment of the Symrise group, a global supplier of fragrances, flavors, food, nutrition and cosmetic ingredients.
Diana provides, in close collaboration with ADF/IDF, advanced natural health & well-being nutrition solutions to 3 industries: human food, pet food and aquafeed. Its products range covers 4 functionalities: taste, health, color and food protection.
Diana constantly explores new areas in nutrition through its incubation structure, Diana Nova.
Diana operates in 25 countries with more than 30 industrial sites and 2,300 people. In 2019, the Nutrition Segment of Symrise reached sales of €732 million.
Position and assignments
Reporting to the Food Protection Platform R&D Team Manager of Diana Nova, you have the following tasks:
As a Project Manager leading your own projects, you manage associated internal and external resources, including those elsewhere within the Diana organisation as required. You plan, organise and execute your projects in line with agreed Project Management principles and Project Management tools. You contribute to reporting and communication tasks as requested, especially as they pertain to specific projects, for both internal and external purposes.

As an expert in food microbiology and developing natural food protection functionality (especially antimicrobials), you also provide key contributions and expert guidance to Food Protection R&D projects that are managed by others in the Platform R&D team. You do this within the context of ultimately delivering new commercial natural antimicrobial products for Diana Food, Diana Pet Food and Diana Aqua. Driven by both specific customer requests and general market needs for natural solutions.

You are required to develop and maintain close relations with others in the R&D departments of all business units of Diana, and may also be asked to work with R&D in other divisions of Symrise. You have a role working with the R&D Team Manager - Elven, in developing working relationships with colleagues in Operations, Regulatory, Purchasing and Business, especially at Diana Pet Food due to your proximity. Working with external partners; on current projects and also to maintain a scientific and industrial network on food protection; is crucial to the success of the Food Protection Platform.

You provide technical support on food protection topics to Category Management, Sales, Regulatory, IP and R&D in the business units. Explicitly supporting the commercial development and commercialisation of new natural food protection products for Diana Food, Diana Pet Food and Diana Aqua; and technical support of existing products in the food protection portfolio as it pertains to antimicrobial expertise.
Geographic mobility:
No business trip
Profile
Scientific skills in microbiology (Master, Engineer or PhD), ideally with expertise in yeasts and molds
3 to 5 years of experience, ideally both in academy and industry
Fluent English
Excellent understanding of product development processes in a commercial context
Excellent communication, team spirit and sense of innovation
Apply
Close
Vous avez déjà un compte ?
Nouvel utilisateur ?