Modelling and validation of greener Fischer-Tropsch processes for liquid hydrocarbons production
| | | |
| --- | --- | --- |
| ABG-95443 | Thesis topic | |
| 2021-01-12 | | Partial or full private funding (CIFRE agreement, foundation, association) |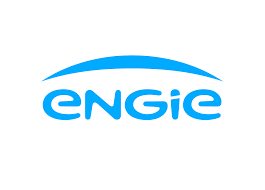 ENGIE
Stains - Ile-de-France - France
Modelling and validation of greener Fischer-Tropsch processes for liquid hydrocarbons production
hydrogène, jet fuel, aviation, kerosene, génie des procédés, modélisation, simulation, réacteurs
Topic description
Liquid hydrocarbons exhibit an excellent volumetric energy density and offer various opportunities to store electric energy. They can be produced by CO2 and renewable hydrogen (generated by water electrolysis) in a two-step process. The first step is generation of synthetic gas (syngas) by reverse water gas shift (RWGS) reaction or by co-electrolysis, then syngas is converted into liquid hydrocarbons by Fisher-Tropsch (FT) synthesis.
The objective of the PhD will be to demonstrate both experimentally and through modelling the technical and economic potential of Power-to-Fuel value chain with aim to develop clean alternative to fossil fuel based aviation fuel, gasoline and diesel. The PhD candidate will be seeking to develop, integrate and demonstrate process value chain including electrolysis and structured catalytic reactors enabling the use of FT products for flexible and profitable storage and utilization of energy.
The PhD candidate will provide its know-how in the micro to macro-scale modeling of greener Fisher-Tropsch processes for liquid fuels production. She/he will contribute also to the development and of pilot and demonstrator ensure its operation and proceed to its validation in France.
The PhD candidate which will be located at ENGIE lab CRIGEN in Stains (near Paris) will work in an international environment and contribute to a European project. The PhD duration will be 4 years and the PhD candidate will work under the supervision of Pr Fausto Gallucci (TU/Eindhoven) and Dr Camel Makhloufi (ENGIE Lab). Frequent travel are expected.
Funding category
Partial or full private funding (CIFRE agreement, foundation, association)
Funding further details
Financement ENGIE
Presentation of host institution and host laboratory
ENGIE
The PhD candidate will work in the frame of an existing collaboration between two high level research team
ENGIE Lab CRIGEN, part of the ENGIE Labs network, is ENGIE Group's corporate center for R&D and highlevel expertise devoted to new energy resources (hydrogen, biogas and gas liquefaction), new energy uses in towns and cities, the buildings and industries of tomorrow and emerging technologies (computer sciences and Al, drones and robots, nanotechnologies and sensors). Within ENGIE Lab CRIGEN, the Hydrogen Lab is tackling technological challenges all along the green hydrogen value chain working in a collaborative manner with a hundred of international stakeholders to develop innovative technology related to hydrogen production, transport, storage and utilization.
The research group Inorganic Membranes and Membrane Reactors within the department chemical engineering and chemistry of the Eindhoven University of Technology, is committed to the development of novel technologies for new, robust integrated (multiphase) processing systems that are more sustainable, highly efficient, and inherently safe.
PhD title
Doctorat de Génie des procédés
Country where you obtained your PhD
France
Institution awarding doctoral degree
Technology University of Eindhoven
Graduate school
Candidate's profile
You are in Master 2 or in the last year of an engineering school specializing in process engineering or chemical engineering and are definitely convinced that you want to do a PhD. You are ready to work in a very challenging and demanding environment and your English is fluent.
You have a technical background that allow you jumping quickly into the subject. Modelling is something you like. Your past experiences led you to develop know-how in process simulation environment like Aspen Plus, Aspen dynamics and Aspen Custom Modeler. You're not afraid to develop additional modelling skills for instance in CFD environment. In a general manner, you have a strong background in chemical engineering and a good understanding of catalysis and chemistry.
You are recognized for your drive for proposition and innovation, your autonomy, your interpersonal skills and your writing skills. You have a good understanding of the issues related to the energy transition and you have skills in simulation of energy processes and/or systems. Most important, you are a team player that demonstrate care for people, your coworkers and your workplace environment.
Academic level :
x Bac + 5 (Master 2 or third year engineering school)
Software skills :
Aspen Plus, Aspen Custom Modeler, Aspen Dynamics
Comsol
Matlab
Complementary skills :
Both fluent English and French levels are mandatory (oral and writing).
Apply
Close
Vous avez déjà un compte ?
Nouvel utilisateur ?
More information?
Get ABG's monthly newsletters including news, job offers, grants & fellowships and a selection of relevant events…
They trusted us