Chargé.e de projet "préparation du sommet des Nations Unies "
| | | |
| --- | --- | --- |
| ABG-95478 | Job | Junior |
| 2021-01-14 | Fixed-term 16 Month | > €25,000 and < €35,000 annual gross |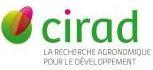 CIRAD
Montpellier - Occitanie - France
Economy, management
Géography
SCIENCES SOCIALES ET HUMAINES, projets scientifiques
Employer
Le Cirad (Centre de Coopération Internationale en Recherche Agronomique pour le Développement) produit et transmet de nouvelles connaissances pour accompagner l'innovation et le développement agricole dans les pays du Sud avec ses partenaires.

Il a pour objectif prioritaire de bâtir une agriculture durable des régions tropicales et méditerranéennes, adaptée aux changements climatiques, capable de nourrir 10 milliards d'êtres humains en 2050, tout en préservant l'environnement.
Position and assignments
En septembre 2021, aura lieu à New York le Sommet des Nations-Unies sur les Systèmes alimentaires (UN Food Systems Summit, UNFSS), en marge de l'Assemblée Générales des Nations Unies pour la première fois depuis 2009, à la demande de son Secrétaire Général. Cette conférence, qu'il a souhaité orientée sur des solutions, sera un moment unique avec une contribution de la recherche très attendue.
En vue de la préparation de la contribution CIRAD à ce sommet, le Cirad recrute un CDD. Dans ce cadre, vous appuierez la cellule de coordination en charge de la préparation du Sommet dans la traduction des résultats scientifiques en produits adaptés aux partenaires du Sommet, et en termes organisationnels. Plus précisément, vous :

- Effectuerez une veille sur toutes les informations pertinentes en lien avec le Sommet, en ferez des synthèses régulières et les relayerez à la cellule Cirad. Vous serez un point focal au Cirad en matière de centralisation et d'analyse des informations,
- Participerez aux réunions organisées par les acteurs majeurs de ce sommet (organisations internationales, centres de recherche, etc.), analyserez les documents préparatoires, les évolutions des discours et du positionnement des différentes parties prenantes et rédigerez les compte-rendus,
- Participerez aux réunions spécifiques organisées par la France et assurerez la coordination des réponses faites par le Cirad,
- Serez amené.e à interagir avec les partenaires du Cirad, tant au Nord (Inrae, IRD, etc.) que au Sud (centres nationaux de recherche, universités, etc.) pour la préparation de la participation au UNFSS,
- Contribuerez à la définition de la stratégie de plaidoyers du Cirad sur la thématique, à adapter aux divers interlocuteurs institutionnels (décideurs, bailleurs de fonds, autres organismes de recherche) au niveau national, européen et international.
- Participerez à la rédaction collective de papiers de positionnement Cirad sur les résultats et questions de recherche en lien avec les systèmes alimentaires, leur résilience et leur durabilité.
- Organiserez les réunions de la cellule de coordination et assurerez la fluidité des relations en son sein et le respect des échéances.
Geographic mobility:
No business trip
Profile
Titulaire d'un doctorat en sciences humaines et sociales (économie, sociologie, sciences politiques, géographie) dans le domaine de l'agriculture et l'alimentation, vous avez une expérience de travail dans un projet de recherche ou un événement international de grande envergure.

Vous avez d'excellentes capacités rédactionnelles et de synthèse.

Vous avez un excellent sens de l'organisation et une capacité à travailler en équipe.

Vous maîtrisez le français et l'anglais à l'oral comme à l'écrit.
Apply
Close
Vous avez déjà un compte ?
Nouvel utilisateur ?
More information?
Get ABG's monthly newsletters including news, job offers, grants & fellowships and a selection of relevant events…
They trusted us